Description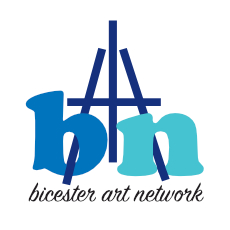 Join us to meet fellow artists, networking and conversation over a cuppa.


We look forward to seeing you there.
Open to all artists in the Bicester area, we meet regularly supporting each other in our creative endeavours, planning exhibitions and for other social occasions.
Meetings take place at Studi02, The OYAP Trust, The Old St Edburg's School, Cemetery Road, OX26 6BB every second Thursday of the month between 7pm and 9pm
The work that OYAP do is invaluable for our young people and as such I would very much like to support them as much as they support us, so this year there will be a small donation made to the trust of £2 per person attending the meetings. Which I hope meets with everyone's agreement.
Follow us on Facebook https://www.facebook.com/groups/562140264117009/
CORONAVIRUS
Please follow WHO / PHE guidance. If unsure or you have any symptons of a cold,coughs, sneezing etc. we would advise that you don't attend our meetings, so that we can protect our fellow artists and organisers. When you arrive and before you leave please wash your hands in the facilities provided. If there are any important pieces of information you require from the meetings the organisers will be happy to share these with you if you let them know.
CAR PARKING
Could I please remind everyone that there is no general parking at Studi02..
If you are attending please could I ask that you park on Kings end or Church Street where it is free to park after 7pm.

Anyone using Cemetery Road by car should be aware of the restricted access, respect those living on the road, and drop participants at the bottom of the road wherever possible.

The OYAP Team would like to create a venue that can be enjoyed by the whole community, but this will not work unless our neighbours support what we are doing. Studi02 a will not become successful long term cultural venue for Bicester without respect for our neighbours.
Thank you for your understanding
PRIVACY NOTICE
We take your privacy seriously. By booking a ticket via Eventbrite you will be added to our mailing list and thus recieve information from us including event reminders, information about exhibitions, meetings and news. You can unsubscribe at anytime using the unsubscribe link in our emails.