Free Live music from Bicester Festival
About this event
Come to Imagex for free evenings of entertainment from Rusty Martin The Skeptics, Alice Lorita, OYAP Trust and muuch more. Spread over four evenings at Imagex starting on the 15th September, you won't be dissapointed but be quick, tickets are limited.
Tickets are free but donations welcome for OYAP Trust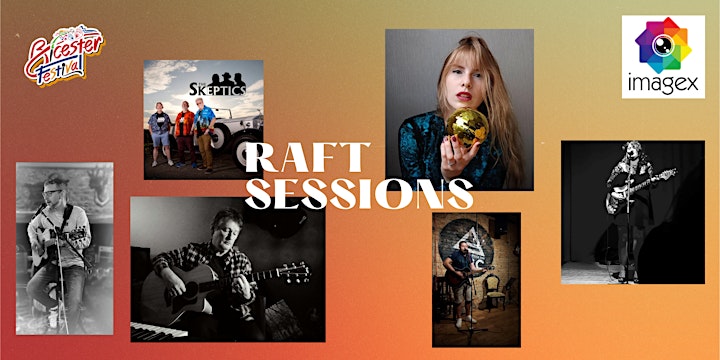 Organiser of Bicester Festival: Raft Sessions
Bicester Festival is delighted to present our events online this year with a veritable feast of interactive workshops, musical treats, story telling and so much more.
Delve deeper and book yourself a ticket and join in with all the fun. See you there!
We take your privacy seriously, so we wanted to let you know that we collect your contact details as part of the registration process and use them to communicate with you about events you have registered for and other Bicester Festival event marketing via MailChimp. We do not share your data with other organisations and you can unsubscribe at anytime via the link in our emails. Please be aware unsubscribing may mean you do not hear about your event or other great events in future.