Event Information
Refund policy
Contact the organiser to request a refund.
Eventbrite's fee is nonrefundable.
An advanced look at the production of eBooks for publishers, self-publishers, authors, librarians and many more.
About this event
Created by the book industry, for the book industry
For an empowered, informed supply chain
Established in 1991, BIC is an independent, not-for-profit organisation at the heart of the book publishing industry. We pride ourselves on working collaboratively with key stakeholders in the UK book industry to produce quality training courses that are created and delivered by expert, highly respected trainers on a wide range of supply chain topics. Being a not-for-profit organisation, BIC is able to offer all of its training at highly competitive rates. If there is a topic that you would like us to provide training on, that we do not provide at present, get in touch; we also welcome enquires about the provision of bespoke in-house courses.
All of BIC's production courses are designed in conjunction with a panel of Production Directors from leading publishing houses to ensure that they focus on what you need to know. Each course contains a formal assessment recognised by many of the UK's publishing houses. 
BIC's eBook Creation: Advanced & Practical Course 
Purpose of the Course
Would you like to know what's going on under the digital hood? Picking up where the BIC eBook Creation: Investigated & Explained training course leaves off, this course is an advanced look at the production of eBooks. It investigates the different platforms, creation methods and workflows, plus their application and the pros and cons of each.
Benefits of Attending
Using a combination of presentation and technical demonstrations, this course will help delegates to understand the terminology and process of producing eBooks for all platforms. The course covers various production methods including working with conversion houses (be they typesetters, repro houses or XML project management organisations that provide EPUB files) so that our delegates' eBook expectations are met.
Delegates will be provided with the knowledge on how to brief suppliers well and to understand the overall mechanics of eBooks.
To ensure our attendees get the most out of the day, we limit the number of delegates for this course to 6.
Course Level
This course is aimed at those who would like a deeper understanding of the techniques and processes involved in the creation and production of eBooks, including the following:
Those who are currently responsible for the production of eBooks as part of their workflow whether they are production teams, editors and designers or independents
Self-publishers and/or authors that would like to produce their own eBooks
Librarians looking to help their patrons produce eBooks or add to the existing eBook content in their collections
A small amount of knowledge of CSS, InDesign and XML is helpful but not considered essential.
Course Outline
The topics covered will include:
The various stages involved in eBook production
The elements of an EPUB file
How to think 'digitally'
What an enhanced eBook is
How to place audio and video files in an eBook
How to select the best format for your eBook
How to create custom content for iPads
How to add metadata to your eBook
How to crack open an eBook file to add or correct content
How to select the best source material for your eBook
How to add and check accessibility for screen readers and assistive devices
Read the full course outline here.
The Trainer
Ken Jones
Founder, Circular Software 
Ken is a publishing software expert with over ten years' experience as Technical Production Manager, software trainer and developer at Pearson and Penguin Group UK. Ken now specialises in writing applications for publishers and offering training and consultancy on print and digital publishing software and workflows. 
Feedback for this Course
What component of the training was most effective for you? "Practical understanding of XML; discussions / ideas; and useful tools and checker for the future." - Anon. 
"I believe all the training was great - good variation and it was nice having a small group for one-to-one help." - Andrew Smith, Taylor & Francis 
 "Covering Alt text was really helpful and obtaining a greater understanding of converting to different formats." - Lisa Brennan, Suffolk Libraries 
"Clear information and useful tools, resources and links provided. Good information about future developments." - Anon. 
Date of this Course
Thursday 18th November 2021
Bespoke and In-House Training
BIC is committed to providing high quality, accessible training for the book industry. We are able to provide both bespoke courses and in-house training to suit your requirements. This courses is suitable for in-house training so please do contact us to request further information or to make a booking: info@bic.org.uk 
Course Location
Online / Live virtual training  
Course Length
This is a full day course. 10am - 5pm with a hour lunch break.
 Prices
BIC Members £255.00 + VAT
Friends of BIC £299.50 + VAT
Non Members £345.00 + VAT
Fully discounted rates apply to BIC members only.
Not sure if your organisation is a BIC member? Check our members list here.
Alternative Payment Option
If you would prefer BIC to invoice your organisation directly, please contact info@bic.org.uk. Please note that this process will incur a £25.00 administration fee.
Course Cancellations
Please note: as we price our training courses so competitively, the running of them is dependent on there being a set minimum number of delegates registered by the time the booking period ceases. For this reason, please be aware that unfortunately some courses may be cancelled if this requirement is not met. Should this happen, BIC will arrange for full refunds for all training courses booked. We will liaise with registered delegates at least 1 week prior to each course date regarding this. BIC apologies for any inconvenience caused.
Refund Policy
Please take a few moments to familiarise yourself with our refund policy. 
Should you need to cancel your ticket, refunds may be given as follows:
Up to 6 calendar weeks (i.e. 42 calendar days) before the event: full refund
Less than 6 calendar weeks, but more than 2 calendar weeks (i.e. 14 days) before the event: 50% refund
Less than 2 calendar weeks before the event: no refund
If you (or a colleague in your place) do not attend the training course you have booked, no refund will be given.
Please note: Tickets are transferable within your organisation.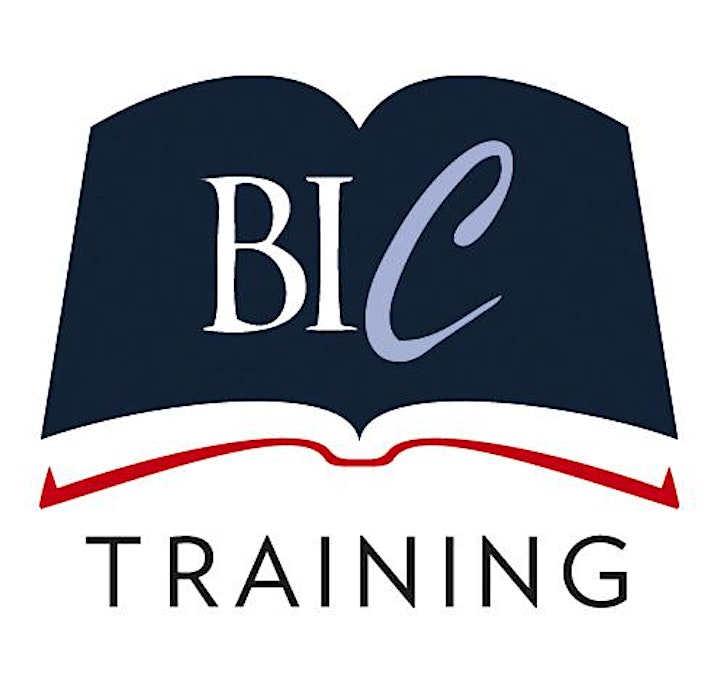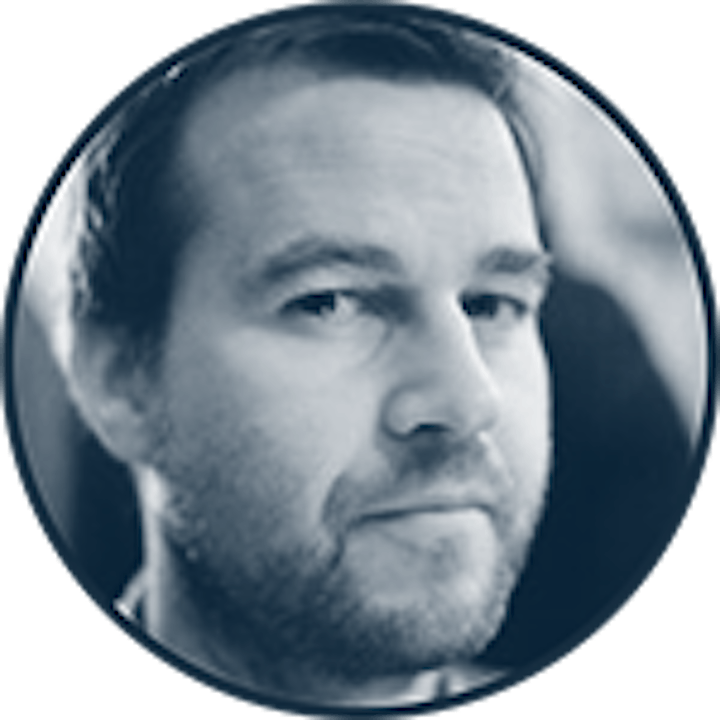 Date and time
Location
Refund policy
Contact the organiser to request a refund.
Eventbrite's fee is nonrefundable.
Organiser of BIC's eBook Creation: Advanced Training Course (online)
BIC is a UK-based, not-for-profit members organisation at the heart of the book industry creating standards, best practices and resources that form part of the DNA of all sectors of the industry's supply chains; helping organisations become more efficient, save money, become less wasteful and ultimately become greener. At the cornerstone of the book industry, we hold a unique position of trust, facilitating UK and international industry-wide collaboration to reach agreement on dependable standards and best practice in the supply chain.
We make the UK book supply chain more efficient by developing standards and encouraging their adoption. We define best practice and connect experts and stakehodlers to enable innovation.
If you're in the book industry, you should be a member of BIC.
Specialties
Digital & Physical Supply Chain, EDI / e-Commerce, Metadata Optimisation, Training Courses, Industry Accreditation Schemes, Product Identifiers / Bar Codes / ISBNs, etc..., ONIX, Bibliographic Standards, RFID, BIC Codes, Web Services, Addressing Industry Needs, Best Practice.
BIC Privacy Policy