BIC's eBook Creation: Investigated & Explained Training Course

Wednesday, 28 June 2017 from 09:30 to 17:00 (BST)
Event Details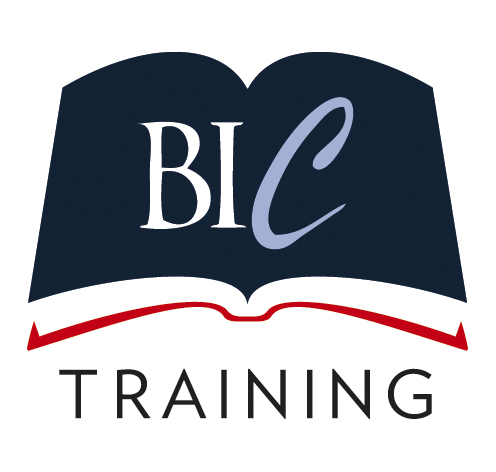 Created by the book industry, for the book industry
For an empowered, informed supply chain
Established in 1991, BIC is an independent, not-for-profit organisation without commercial objective or emphasis. We pride ourselves on working collaboratively with key stakeholders in the UK book industry to produce quality training courses that are created and delivered by expert, highly respected trainers on a wide range of supply chain topics. Being a not-for-profit organisation, BIC is able to offer all of its training at highly competitive rates. If there is a topic that you would like us to provide training on, that we do not provide at present, get in touch; we also welcome enquires about the provision of bespoke in-house courses.
---
BIC's eBook Creation: Investigated & Explained Training Course 
The pace of change in publishing is ever-increasing, not least in the creation and use of eBooks. Consumers and devices are becoming more and more sophisticated and the demands on publishers to keep up are immense.
This seminar-based course focuses on the practical application of knowledge and provides a great overview of the creation of eBooks, the routes to market and the changing technology available to publishers and their customers. It's a comprehensive introduction for those new to eBooks and a great update for those already possessing some experience in eBook production.
To ensure that you get the most out of this course, we limit the number of attendees to 10.
This course will provide you with the tools to be proactive in your role, better express your requirements, and solve or even prevent problems efficiently.
Course Outline
All the theoretical elements in this training course are accompanied by their practical application. Each section contains a problem-solving element to enable the attendees to gain an understanding of the potential pitfalls, how to avoid them and how to spot them if they do occur. The topics covered will include:
What XML is and how it's used

The different digital workflows and the pros and cons of using them

The limitations of the devices that are currently on the market and their impact on your eBook

The difference between apps, eBooks and online products and how to select the right one

The pros and cons of Digital Rights Management (DRM)

What metadata is, how to use it effectively and how this impacts discoverability

How to decide whether your eBook should have a bespoke design or replicate the printed version

What HTML5 is and when to use it

The different file formats available and when to use them

How to specify your eBook requirements to a supplier

How to decide whether fixed format or reflowable is right for your eBook

What interactivity and enhancements are available and how to choose the right one for you
Read the full course outline here.
Course Level
This course is aimed at those who are or would like to be responsible for the production of eBooks. It is aimed at those new to eBook production and those who have learnt 'on the job' who would like a deeper understanding of the techniques and processes in the creation and sale of eBooks. This course will be useful to: production teams, editors, designers, self-publishers, authors and librarians.
The Trainer
Ken Jones

Circular Software

Founder
Ken Jones is a publishing software expert with over ten years' experience as Technical Production Manager, software trainer and developer at Pearson and Penguin Group UK. Ken now specialises in writing applications for publishers and offering training and consultancy on print and digital publishing software and workflows.
---
Feedback for this Course
"A great introduction to the rapidly evolving world of eBook production with practical guidance on the options available, standards used and some pitfalls to avoid." - Neil Wilson, The British Library
"I know that going on this course has enabled me to do my job more effectively, partly because it taught me things I didn't know and new ways to approach the work but also because it reinforced what I did know and made me feel more confident." - Leah Cullen, BookSource
---
Date & Frequency of this Course in 2017
Wednesday 28th June 2017.
This course will run once in 2017.
Course Location
Faber Creative Spaces, London.

Located on the fourth floor of Faber. Each Faber Creative Space comes with excellent technical facilities, including WiFi and audio-visual equipment.The intimacy of the Academy Space, with its archive of reference, fiction and poetry books and decor that nods to Faber's history, is perfect for creative meetings, training sessions and away days.
Faber Creative Spaces are accessible via excellent transport links and a lift to the fourth floor.
Course Length
This is a full day course.
Prices
BIC Members £315 + VAT
Friends of BIC £365 + VAT
Non Members £415 + VAT
NB: Travel and accommodation costs are not included in the ticket price.
Discounted rates apply to BIC members only.
Not sure if your organisation is a BIC member? Check our members list here.
Alternative Payment Option: If you would prefer BIC to invoice your organisation directly, please contact Alaina-Marie@bic.org.uk. Please note that this process will incur a £20.00 administration fee.
On the Day 
All of BIC's full-day courses include refreshments and a full working lunch.
WiFi Access
A password will be provided on the day to delegates.
Travel Information
Tube / Rail station:
Holborn, Tottenham Court Road, Russell Square
www.journeyplanner.tfl.gov.uk | www.nationalrail.co.uk

Airports:
London City Airport – 9 miles, ca 20 min by car
Heathrow – 20miles, ca 30 min by car
Luton – 33 miles, ca 50 min by car
Stansted – 36 miles, ca 50 min by car
Gatwick – 32 miles, ca 60 min by car

Car parks:
Bloomsbury Square Carpark (approx 3 min walk)
http://secure-parking.co.uk/

---
Bursaries
Did you know that Creative Skillset's industry bursaries can be spent on our training courses? Further information can be found at the following address:
---
Conquer Publishing Discoverability with BIC
BookMachine have teamed up with BIC to make sure that everyone who takes a BIC training course can be discovered quickly on BookMachine Connect. The courses are taught by experts in their field and teach all the core skills that those working in the publishing supply chain need to make a success of their careers. Find out more here: http://www.bic.org.uk/143/Conquer-Publishing-Discoverability-with-BIC/ 
---
Course Cancellations
Please note: as we price our training courses so keenly, the running of them is dependent on there being a set minimum number of delegates registered by the time the booking period ceases. For this reason, please be aware that unfortunately some courses may be cancelled if this requirement is not met. Should this happen, BIC will arrange for full refunds for all training courses booked. We will liaise with registered delegates at least 2 weeks prior to each course date regarding this. BIC apologies for any inconvenience caused.
Refund Policy
Please take a few moments to familiarise yourself with our refund policy:
Should you need to cancel your ticket, refunds may be given as follows:
Up to 6 calendar weeks (i.e. 42 calendar days) before the event: full refund
Less than 6 calendar weeks, but more than 2 calendar weeks (i.e. 14 days) before the event: 50% refund
Less than 2 calendar weeks before the event: no refund.
If you (or a colleague in your place) do not attend the training course you have booked, no refund will be given.
Please note: Tickets are transferable within your organisation.
When & Where

Faber Creative Spaces
Bloomsbury House
74-77 Great Russell Street
WC1B 3DA London
United Kingdom


Wednesday, 28 June 2017 from 09:30 to 17:00 (BST)
Add to my calendar
Organiser
BIC is an independent organisation set up and sponsored by the Publishers Association, Booksellers Association, the Chartered Institute of Library and Information Professionals and the British Library to promote supply chain efficiency in all sectors of the book world through e-commerce and the application of best practice, standard processes and procedures. We have excellent relationships with all major standards bodies and we work closely with the Book Industry Study Group in the US.

BIC unites all sectors of the publishing industry, so whether you're a publisher, on-line retailer, "bricks & mortar" retailer, distributor, library (academic or public), wholesaler, digital partner, literary agent, conversion house, or any combination of these, we're here for you. We offer a "one stop shop" experience, impartial advice and support on anything & everything related to the Supply Chain (digital and/or physical) and we always love to hear from our members...and anyone who might like to become a member. Your feedback is invaluable to us.

We want to hear your ideas, what you're working on, what's challenging you right now, and what changes/developments/projects etc you think the industry might benefit from - so that we can work on your behalf to deliver solutions.

Finally, as an FYI: without neglecting the printed book world, BIC will now be focussing an increasing amount of its energy on work in the Digital Supply Chain.
Specialties
Digital & Physical Supply Chain, EDI/e-commerce, Metadata optimisation, Training courses, Industry Accreditation Schemes, Product Identifiers/Bar codes/ISBNs etc..., ONIX, Bibliographic standards, RFID, BIC Codes, Web Services, Addressing industry needs, Best practice