BIC's Mono Book Production Explained Training Course

Thursday, 27 June 2019 at 10:30

-

Friday, 28 June 2019 at 17:00 (BST)
Event Details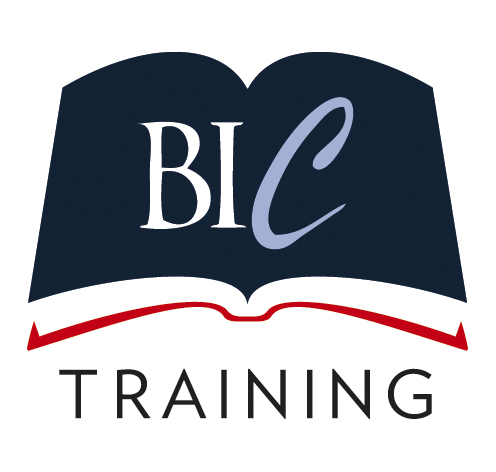 Created by the book industry, for the book industry
For an empowered, informed supply chain
Established in 1991, BIC is an independent, not-for-profit organisation without commercial objective or emphasis. We pride ourselves on working collaboratively with key stakeholders in the UK book industry to produce quality training courses that are created and delivered by expert, highly respected trainers on a wide range of supply chain topics. Being a not-for-profit organisation, BIC is able to offer all of its training at highly competitive rates. If there is a topic that you would like us to provide training on, that we do not provide at present, get in touch; we also welcome enquires about the provision of bespoke in-house courses.
All of BIC's production courses are designed in conjunction with a panel of Production Directors from leading publishing houses to ensure that they focus on what you need to know. Each course contains a formal assessment recognised by many of the UK's publishing houses. 
---
 BIC's Mono Book Production Explained Course 
Purpose of the Course
This course will provide delegates with an end-to-end understanding of mono (black and white) book production, vital for anyone involved in the production of books. This two-day course looks specifically at the challenges of producing mono books, from pre-press through to printing, finishing and distribution. It will cover the different technologies available, their pros and cons, and how to use them effectively.
Benefits of Attending
This course has a strong, practical emphasis. Delegates will spend time in the press-room and bindery, seeing first-hand how books are produced and learning how to apply this knowledge. 
It provides an opportunity to develop production knowledge and decision-making skills, including:

Choosing the right print method

Better expressing requirements

Being pro-active

Efficiently solving or even preventing problems from occurring
As the factory can be noisy and to ensure our attendees get the most out of the day, we limit the number of delegates to 6.
Course Level
This course is aimed at those who are or would like to be responsible for the production of mono books. It is aimed at those new to mono production or those who have learnt 'on the job' and who would like a deeper understanding of the techniques and processes involved in the manufacture of books.
Course Outline
The topics covered will include:
The different print processes

Pre-press for mono books

Paper types and characteristics

Litho printing

Digital printing – both inkjet and toner finishes

Cover and jacket

Ink

Binding

Print on demand (POD) methods and characteristics

The economics of print

Distribution
Read the full course outline here.
The Trainers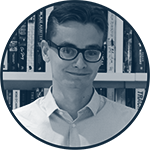 Greg Manterfield-Ivory
Sales Executive

Clays Ltd
Greg is a Sales Executive at Clays after previously working as an Account Controller on a number of different accounts in the Customer Services team. In this role he focused on the day-to-day production of books for a diverse range of customers, varying from large trade publishers of household names, to self-publishers just starting out. Greg graduated from the University of East Anglia with a degree in American Literature and Creative Writing, and previously worked for a print outsourcing business.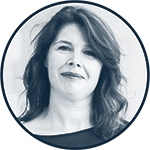 Heather O'Connell
Consultant
Heather has more than 20 years' experience in book publishing. Specialising in book production, she has held various positions including Production Director for Penguin UK and HarperCollins Publishers. Heather now runs a consultancy, using her passion for and knowledge of the industry to support a broad range of print and publishing clients and industry initiatives.
---
Feedback for this Course
"Incredibly useful. I learnt a lot." - Anon.
What component of the training was most effective for you? "The practical demonstration of theoretical elements discussed. It was very informative to see all the various printing processes." - Anon.
"Overall an excellent course which was very well presented by all concerned." - Anon.
---
Date & Frequency of this Course in 2019
Thursday 27th - Friday 28th June 2019.
This course will run once in 2019.
 
Bespoke and In-House Training
BIC is committed to providing high quality, accessible training for the book industry. We are able to provide both bespoke courses and in-house training to suit your requirements. This courses is suitable for in-house training so please do contact us to request further information or to make a booking: info@bic.org.uk
Course Location
Clays Ltd, Bungay.


Course Length
This is a two-day course.
Prices
BIC Members £330 + VAT
Friends of BIC £390 + VAT
Non Members £440 + VAT
NB: Travel and accommodation costs are not included in the ticket price.
Discounted rates apply to BIC members only.
Not sure if your organisation is a BIC member? Check our members list here.
Alternative Payment Option: If you would prefer BIC to invoice your organisation directly, please contact info@bic.org.uk. Please note that this process will incur a £20.00 administration fee.
On the Day 
All of BIC's full-day courses include refreshments and a full working lunch.
Dress Code
Please be aware that delegates will spend time in the factory at Clays, so we ask that you should please dress appropriately, i.e. no open-toe shoes / sandals.
WiFi Access
A password will be provided on the day to delegates.
Travel Information
Rail Station:
Diss
www.tfl.gov.uk | www.nationalrail.co.uk
If you are travelling by train we will arrange collection for you at Diss station. If travelling from London, we recommend you catch the 9:00am train from London Liverpool Street to Diss on Thursday 27th June and return on the 17:17 train to London on Friday 28th June.

Airports:
London City Airport – 115 miles, ca 130 min by car
Heathrow – 140miles, ca 150 min by car
Luton – 120 miles, ca 130 min by car
Stansted – 85 miles, ca 100 min by car
Gatwick – 140 miles, ca 150 min by car

Car Parks:
Please let us know if you intend to drive to Clays as parking at the factory is limited. Alternative, nearby car parks include: 
Bungay Car Park (approx 6 min walk)
www.ukcarparks.info
Accommodation Information
Upon receiving your booking confirmation for this course, we will be in touch to provide accommodation information to all our delegates, which includes a range of hotels and B'n'Bs that are located in and around Bungay.
---
Conquer Publishing Discoverability with BIC
BookMachine have teamed up with BIC to make sure that everyone who takes a BIC training course can be discovered quickly on BookMachine Connect. The courses are taught by experts in their field and teach all the core skills that those working in the publishing supply chain need to make a success of their careers. Find out more here: http://www.bic.org.uk/143/Conquer-Publishing-Discoverability-with-BIC/ 
---
Course Cancellations
Please note: as we price our training courses so keenly, the running of them is dependent on there being a set minimum number of delegates registered by the time the booking period ceases. For this reason, please be aware that unfortunately some courses may be cancelled if this requirement is not met. Should this happen, BIC will arrange for full refunds for all training courses booked. We will liaise with registered delegates at least 2 weeks prior to each course date regarding this. BIC apologies for any inconvenience caused.
Refund Policy
Please take a few moments to familiarise yourself with our refund policy:
Should you need to cancel your ticket, refunds may be given as follows:

Up to 6 calendar weeks (i.e. 42 calendar days) before the event: full refund

Less than 6 calendar weeks, but more than 2 calendar weeks (i.e. 14 days) before the event: 50% refund

Less than 2 calendar weeks before the event: no refund.
If you (or a colleague in your place) do not attend the training course you have booked, no refund will be given.
NB: Tickets are transferable within your organisation.
Please note: The date of this course may change if absolutely necessary, as its running is dependent on Clays' availability and schedule. Clays on occasion produces sensitive books which may prevent us from entering the factory. In this circumstance and to ensure that delegates get the most out of this course, BIC will reschedule. We will endeavour to give delegates as much notice as possible if the date of this course is changed due to unforeseen circumstances and will reschedule the course as soon as possible thereafter.
Save This Event
When & Where

Clays Ltd
Popson Street
NR35 1ED Bungay
United Kingdom


Thursday, 27 June 2019 at 10:30

-

Friday, 28 June 2019 at 17:00 (BST)
Add to my calendar
Organiser
BIC is an independent organisation set up and sponsored by the Publishers Association, Booksellers Association, the Chartered Institute of Library and Information Professionals and the British Library to promote supply chain efficiency in all sectors of the book world through e-commerce and the application of best practice, standard processes and procedures. We have excellent relationships with all major standards bodies and we work closely with the Book Industry Study Group in the US.

BIC unites all sectors of the publishing industry, so whether you're a publisher, on-line retailer, "bricks & mortar" retailer, distributor, library (academic or public), wholesaler, digital partner, literary agent, conversion house, or any combination of these, we're here for you. We offer a "one stop shop" experience, impartial advice and support on anything & everything related to the Supply Chain (digital and/or physical) and we always love to hear from our members...and anyone who might like to become a member. Your feedback is invaluable to us.

We want to hear your ideas, what you're working on, what's challenging you right now, and what changes/developments/projects etc you think the industry might benefit from - so that we can work on your behalf to deliver solutions.

Finally, as an FYI: without neglecting the printed book world, BIC will now be focussing an increasing amount of its energy on work in the Digital Supply Chain.
Specialties
Digital & Physical Supply Chain, EDI/e-commerce, Metadata optimisation, Training courses, Industry Accreditation Schemes, Product Identifiers/Bar codes/ISBNs etc..., ONIX, Bibliographic standards, RFID, BIC Codes, Web Services, Addressing industry needs, Best practice