BIC's ONIX: Essentials Training Course

Friday, 26 April 2019 from 09:00 to 17:00 (BST)
Event Details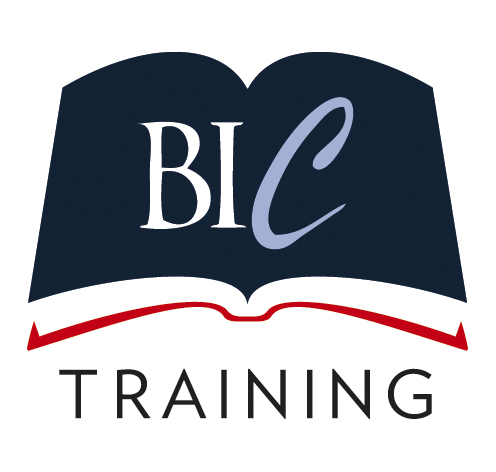 Created by the book industry, for the book industry
For an empowered, informed supply chain
Established in 1991, BIC is an independent, not-for-profit organisation without commercial objective or emphasis. We pride ourselves on working collaboratively with key stakeholders in the UK book industry to produce quality training courses that are created and delivered by expert, highly respected trainers on a wide range of supply chain topics. Being a not-for-profit organisation, BIC is able to offer all of its training at highly competitive rates. If there is a topic that you would like us to provide training on, that we do not provide at present, get in touch; we also welcome enquires about the provision of bespoke in-house courses.
---
 BIC's ONIX: Essentials Course 
Purpose of the Course
This intensive training course introduces the ONIX standard and the essentials of producing, managing, and disseminating book metadata. It mixes the background and theory of metadata with real-world practice and guidance in an approachable but authoritative way.
Benefits of Attending
Delegates will be provided with all the vital information to understand the basics of ONIX and how it is used in the book industry. To ensure our attendees get the most out of the day, we limit the number of delegates for this course to 12.
Course Level
This course is suitable for beginners with no knowledge of ONIX, although it will also be of value to those familiar with ONIX. It is aimed at staff with management responsibility for metadata, either in editorial, IT, marketing, or production within a publisher, or in similar roles within distribution and retailing. It is not highly technical, but software developers seeking to understand ONIX would benefit from this course.
Course Outline
Prior to the course, we will contact trainees to enquire if they have specific areas of concern / interest. So although each course can be tailored to a certain degree, the overall content is as follows:
1) Introduction:

Explanation of what ONIX is, with typical use cases

Brief history of ONIX and its governance

Brief overview of the other ONIX standards, e.g. for ONIX serials, ONIX for transactional messages, etc.
2) More Detail:

Overview discussion of the different versions of ONIX, i.e. 2.1 vs 3.0 

More detail on ONIX for Books 2.1

More detail on ONIX for Books 3.0 

Business benefits of: using ONIX; the BIC Product Data Excellence Award (PDEA) Accreditation Scheme 

Introduction to XML syntax

Semantics and code lists 

ONIX for Books data feeds and best practice
3) Key Data Elements:

Record reference 

Product identifier

Contributor 

Titles 

Sets, series, collections 

Subject codes (BIC, BISAC, Thema, CBMC, etc.)

Key words 

Descriptive text and reviews 

Imprint and publisher 

Territorial rights 

Related works and products 

Supply details and pricing
4) Best Practice Guidelines
Read the full course outline here.
The Trainer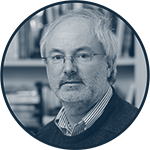 Graham Bell
Executive Director
EDItEUR
Graham is Executive Director of EDItEUR, and is responsible for the overall development of EDItEUR's standards and the management services it provides on behalf of other standards organisations (ISNI International Agency and the International DOI Foundation). He joined EDItEUR as its Chief Data Architect in 2010, focusing on the continuing development and application of ONIX for Books, Thema, EDItX and on other EDItEUR standards for the global books and serials sectors.
Graham is an experienced trainer and speaker. He previously worked for HarperCollins Publishers in the UK, where most recently he was Head of Publishing Systems.
---
Feedback for this Course
"The course was excellent – no improvement required for the content of the course at all." - Huw Alexander, SAGE Publications
"The course was very well structured and thorough. The trainer explained everything in detail and with clear examples. Plenty of opportunities for discussion and questions." - Nia Beynon, Faber & Faber
---
Date & Frequency of this Course in 2019
Friday 26th April 2019.
This course will run twice in 2019.
Bespoke and In-House Training
BIC is committed to providing high quality, accessible training for the book industry. We are able to provide both bespoke courses and in-house training to suit your requirements. This courses is suitable for in-house training so please do contact us to request further information or to make a booking: info@bic.org.uk
Course Location
The Publishers Association, London.
Course Length
This is a full day course.
Prices
BIC & EDItEUR Members £330 + VAT
Friends of BIC £390 + VAT
Non Members £440 + VAT
NB: Travel and accommodation costs are not included in the ticket price.
Additional discount available:
Please note that any individual that registers to attend both the BIC ONIX: Essentials and ONIX: Advanced Topics training courses on consecutive days will be eligible to receive a £100 discount on the combined cost of their tickets. This offer is open to BIC & EDItEUR Members, Friends of BIC and Non-Members. Contact Alaina-Marie (info@bic.org.uk) for further information and to receive your discount code (prior to booking your place); tickets purchased using this discount code will not be transferrable within your organisation. This offer can not be used in conjunction with any other or discount code.
Discounted rates apply to BIC and EDItEUR members only.
Not sure if your organisation is a BIC member? Check the BIC Members list here and the EDItEUR Members list here.

Alternative Payment Option: If you would prefer BIC to invoice your organisation directly, please contact us: info@bic.org.uk. Please note that this process will incur a £20.00 administration fee.
On the Day 
All of BIC's full-day courses include refreshments and a full working lunch.
WiFi Access
A password will be provided on the day to delegates.
Travel Information
Tube / Rail Stations:
London Bridge, Borough, Southwark
www.tfl.gov.uk | www.nationalrail.co.uk

Airports:
London City Airport – 8 miles, ca 50 min by car
Heathrow – 30miles, ca 80 min by car
Luton – 35 miles, ca 80 min by car
Stansted – 40 miles, ca 70 min by car
Gatwick – 50 miles, ca 85 min by car

Car Parks:
Great Suffolk Street Car Park (approx 7 min walk)
www.unioncarparks.co.uk

London Bridge Car Park (approx 10 min walk)
www.ncp.co.uk
---
Conquer Publishing Discoverability with BIC
BookMachine have teamed up with BIC to make sure that everyone who takes a BIC training course can be discovered quickly on BookMachine Connect. The courses are taught by experts in their field and teach all the core skills that those working in the publishing supply chain need to make a success of their careers. Find out more here: http://www.bic.org.uk/143/Conquer-Publishing-Discoverability-with-BIC/ 
---
Course Cancellations
Please note: as we price our training courses so keenly, the running of them is dependent on there being a set minimum number of delegates registered by the time the booking period ceases. For this reason, please be aware that unfortunately some courses may be cancelled if this requirement is not met. Should this happen, BIC will arrange for full refunds for all training courses booked. We will liaise with registered delegates at least 2 weeks prior to each course date regarding this. BIC apologies for any inconvenience caused.
Refund Policy
Please take a few moments to familiarise yourself with our refund policy:
Should you need to cancel your ticket, refunds may be given as follows:

Up to 6 calendar weeks (i.e. 42 calendar days) before the event: full refund

Less than 6 calendar weeks, but more than 2 calendar weeks (i.e. 14 days) before the event: 50% refund

Less than 2 calendar weeks before the event: no refund.
If you (or a colleague in your place) do not attend the training course you have booked, no refund will be given.
Please note: Tickets are transferable within your organisation.
When & Where

The Publishers Association
First Floor
50 Southwark Street
SE1 1UN London
United Kingdom


Friday, 26 April 2019 from 09:00 to 17:00 (BST)
Add to my calendar
Organiser
BIC is an independent organisation set up and sponsored by the Publishers Association, Booksellers Association, the Chartered Institute of Library and Information Professionals and the British Library to promote supply chain efficiency in all sectors of the book world through e-commerce and the application of best practice, standard processes and procedures. We have excellent relationships with all major standards bodies and we work closely with the Book Industry Study Group in the US.

BIC unites all sectors of the publishing industry, so whether you're a publisher, on-line retailer, "bricks & mortar" retailer, distributor, library (academic or public), wholesaler, digital partner, literary agent, conversion house, or any combination of these, we're here for you. We offer a "one stop shop" experience, impartial advice and support on anything & everything related to the Supply Chain (digital and/or physical) and we always love to hear from our members...and anyone who might like to become a member. Your feedback is invaluable to us.

We want to hear your ideas, what you're working on, what's challenging you right now, and what changes/developments/projects etc you think the industry might benefit from - so that we can work on your behalf to deliver solutions.

Finally, as an FYI: without neglecting the printed book world, BIC will now be focussing an increasing amount of its energy on work in the Digital Supply Chain.
Specialties
Digital & Physical Supply Chain, EDI/e-commerce, Metadata optimisation, Training courses, Industry Accreditation Schemes, Product Identifiers/Bar codes/ISBNs etc..., ONIX, Bibliographic standards, RFID, BIC Codes, Web Services, Addressing industry needs, Best practice