About this Event
The workshop has been designed to help you to improve your systems for sourcing new tender opportunities and to help you to understand how to fully interpret and answer questions in the client brief.
Bids and tenders are one of your greatest allies in securing new business. This workshop will give you an insight into how you can improve your tender writing skills and help you address your barrier to success.
The workshop will give you practical support to improve your win rate and inspire you to become more confident in your approach to tendering. You will access expert insights into how to use win themes that highlight your business strengths and crucial information to help you to be able to respond to tenders in a more organised and controlled way. You will be provided will friendly advice that will help you increase your businesses income through tendering and help you to understand what steps you need to implement to Win.
Session is delivered by Global Education Ltd, as part of the Council's Tender for Success Programme.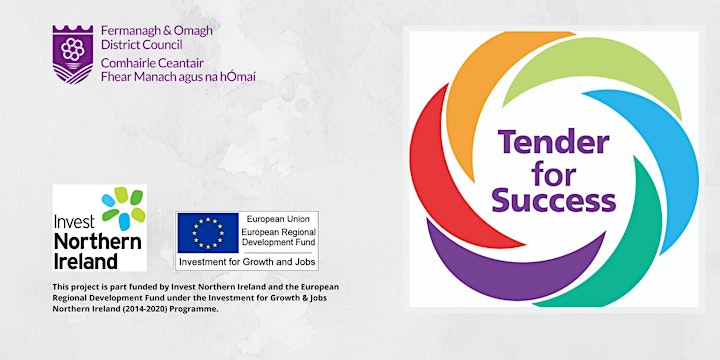 This event is delivered as part of Fermanagh and Omagh District Council's Enterprise Month which is taking place between 02 - 26 March.
To view the full programme visit www.fermanaghomagh.com.