Description
Get Grants Bid Writing for Schools Courses are aimed at Headteachers, School Business Managers, Senior School Leaders or PTA Committees looking to raise income for their schools through grant fundraising. The course supports delegates to develop the knowledge and skills needed to write successful grant applications achieved through discussions, case studies practical exercises, and group work.
Utilising extensive experience within both fundraising and grant making, the workshop provides an insight into how decisions about grant applications are made, helping to avoid the common mistakes that schools often make when applying for grant funds.
Who Successful Bid Writing for Schools Courses are for:
Whether you are new to grant fundraising, looking to build on your fundraising experience, or supporting others to make grant funding applications, Get Grants Bid Writing for Schools Course will help you grow your organisation, launch an important project, or bring your dream to life.
Our attendees include fundraisers with all levels of experience looking to hone their grant fundraising skills as well as those who are looking to write their first application and don't know where to begin.
What to Expect:
Get Grants Bid Writing for Schools Courses clarify the grant funding process so that you will go away from the course with a more assured approach to the task of fundraising. We use our training courses to share our insights and experience from inside the world of grant fundraising and grant giving, setting you on the right path and arming you with the information you need to make the best use of your time and energy spent fundraising.
On our Bid Writing for Schools Course you will cover a range of topics to equip you with a solid foundation of grant fundraising best practice. You will:
Gain an understanding of the grant making sector

Gain knowledge of how decisions on grant applications are made

Learn how to identify appropriate grant makers

Learn how to write a successful grant application

Learn how to identify projects suitable for grant funding
WHAT ELSE DO I NEED TO KNOW?

When: Friday 9th October, 09.30am to 16.00pm
Where: The Moseley Exchange,149-153 Alcester Road, Moseley, Birmingham, B13 8JP
Getting There: There is a public car park directly opposite and places to secure bikes. The nearest train stations are Birmingham New Street and Birmingham Moor Street in the city centre. The venue is located on bus routes 1, 35 and 50. The Moseley Exchange is located in the courtyard behind the Post Office in Moseley Village.
Lunch and refreshments of tea, coffee, and biscuits will be provided included in the price.
If you'd like more information, would like to let us know of any dietary or access requirements you have, or have any questions, you can contact us via our website or send us an email at info@getgrants.org.uk – we'd love to hear from you!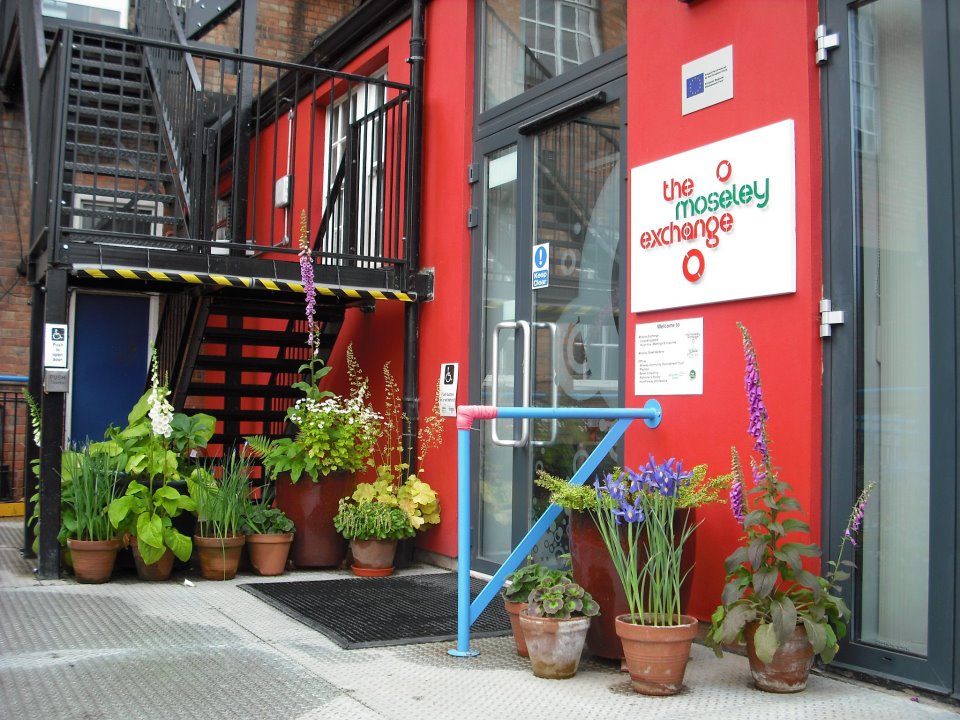 Event Venue - The Moseley Exchange.