Description
Interested in Bidding but not sure where to start? Have you seen a contract that your company can deliver? Understanding the process is the first step in successfully bidding and determining your best bid position. Bidding 101 breaks down the process and gives you first-hand tips to understanding the process, managing your bid resources and developing your bid response.
Topics we will explore in this workshop
"Bid" v "Tender"
The Bidding Process
How to Read a Contract Notification
Before You Bid
Five Common Bidding Mistakes
Understanding the Cost of your bid
You Won! Now What
Agenda:
18:00 - Arrive
18:15 – 19:40 – Bidding 101
19:40- 20:00 - Q & A session.
Speaker Profile: Jessica Ajayi-Ola Procurement Advisor for Supply Ready.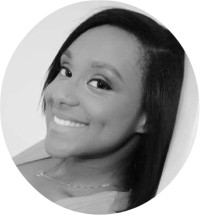 Jessica joins the Supply Ready team after spending many years managing, coordinating and writing million pound bids and proposals for start-up, not-for-profit and well-established private companies in the UK and USA. Jessica has worked for Manpower Direct UK Ltd, MyLocum and various consultancies as a key component in their respective bid management strategies.
Having worked in a number of sectors, identifying and responding to tender and proposal opportunities, (amongst other things), Jessica was exposed to and developed strategies to overcome many of the challenges that end to end bid management can present to a Business. Jessica's expertise and knowledge allowed her to develop a deep understanding of all aspects of the process, as well as understanding the key elements buying organisations valued and expected from their suppliers.
Now as part of the Supply Ready team, Jessica is using her extensive and first-hand experience to help growing businesses understand how to participate in the tendering process and secure winning bids.
Her in-depth knowledge of the process and passion for supporting businesses in their B2B growth is evident as within her first three months in the team, Jessica has been able to provide such support and guidance to various companies through her bespoke workshops and dedicated one-to-one sessions that they are now being accepted onto preferred supplier lists, able to identify and analyse tendering opportunities and most importantly confident enough to respond to tenders.
Please note:
Although we are a welcoming bunch the Supply Ready Support is only available to businesses that are based in Tower Hamlets.