Bidding MasterClass - Successful Bidding for NHS Contracts
Description
Bidding MasterClass Training Day - 22nd March 2017 – Cambridge
Have you got what it takes to successfully bid for - and win - business from the NHS through the formal tender process?
This seminar is currently FULLY BOOKED for private sector places. However, we are looking to repeat this session in September or October 2017 so please email Waiting-List@eoecph.nhs.uk (stating in the subject line which event you are interested in) to be kept informed when the date of the subsequent seminar is announced or if we get any cancellations for this session.


Why Attend This Seminar?
If you want to win significant business with the NHS, the chances are you will have to go through a formal tender process and compete with other suppliers who are offering similar goods or services. The process is exactly the same whether you are bidding from within the NHS for work with another part of the health service or are an external supplier in the private sector. Both bidders need a sound understanding of the legal complexities involved in the public procurement process and know how to write a compelling bid to help win that all important contract.
The potential rewards can be huge, with the NHS regularly awarding contracts worth hundreds of thousands of pounds to successful bidders. On the flip side, an excellent service offering or an outstanding product can fail to win an NHS contract simply because the bid writing team overlooked certain fundamental requirements at the tender stage, resulting in them being scored down and ultimately losing the business.
About the MasterClass
To help NHS departments, private sector SMEs, or indeed larger suppliers enhance their bid-writing skills and public procurement knowledge, the East of England NHS Collaborative Procurement Hub is hosting a Bidding Masterclass on 22nd March 2017.
Participants will learn the fundamental skills needed to win NHS business through formal tendering. The agenda will cover include a Bid-Writing MasterClass, led by highly experienced practitioner David Haslewood from HealthBid, which will cover the skills needed to write a successful bid and avoid some of the pitfalls bidders commonly fall into. HealthBid is a specialist bidding company with wide-ranging experience in the NHS sector which has have helped clients win millions of pounds worth of business.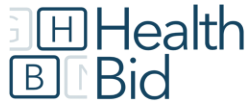 The training will also cover the Legal Aspects of Public Procurement, led by Kerry Teahan and Christopher Murray of leading law firm Pinsent Masons, which is on the NHS Commercial Alliance legal framework and has in-depth knowledge of EU procurement law and experience of dealing with NHS clients.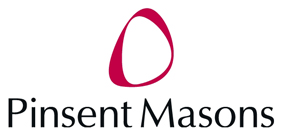 The day will be completed by insights and an overview from the Hub's Head of Purchased Healthcare, Sandra Atik, who has many years' experience in the NHS procurement sector and extensive experience in evaluating NHS tenders and supporting NHS organisations in their own procurements.
Who Should Attend?
This event is aimed at anyone who is involved in bidding for business with the NHS as part of a formal tender process, OJEU or otherwise. It is equally relevant to NHS staff who may be involved in bidding for work from another part of the NHS, or an external supplier of goods and services, either clinical or non-clinical, who wants to bid for NHS contracts. There is separate pricing for NHS and non-NHS attendees.
Agenda
9.30am - Registration and tea/coffee
10am - Introduction, Welcome and an Overview of the NHS Tender Process, by Sandra Atik, Head of Purchased Healthcare at the East of England NHS Collaborative Procurement Hub
10.20am - Bid-Writing MasterClass led by David Haslewood, Bid Director at bid-writing specialists HealthBid
11.10am - Tea/coffee break
11.20am - Bid-Writing MasterClass part 2 and Q&As led by David Haslewood
12.10 pm - Lunch
1.10 pm - The Legal Aspects of Procurement – What You Need to Know - led by Kerry Teahan and Christopher Murray of leading law firm Pinsent Masons.
2.10pm - Tea/coffee break
2.20 pm - The Legal Aspects of Procurement part 2 and Qs&As led by Kerry Teahan and Christopher Murray.
3.10 pm - Conclusion and Summing Up – Sandra Atik
3.30pm - Finish
To view the Ts&Cs click here.