Location
Devon Hall
Bideford College
Abbotsham Road
Bideford
EX39 3AR
United Kingdom
Sales Have Ended
Registrations are closed
Although online registration for BBxpo has now closed, please do come along on Thursday 24 October and register for free on the door.
North Devon business exhibition, presentations and North Devon Enterprise Day Free Networking Buffet.
About this event
ALTHOUGH PRE-REGISTRATION IS CLOSED , YOU CAN REGISTER AT THE EVENT.
--
Where can you discover new businesses and make new contacts?
Where can you see a showcase of products and services of value to your business?
Where can you find the advice and support you need to grow your North Devon business?
Bideford Business Expo is North Devon's business exhibition combining presentations, promotion and networking to:
build new business relationships
create new business opportunities
provide business advice
support business growth
BBxpo is Need it Find it's second business event at the impressive Devon Hall at Bideford College where parking is FREE.
Visit the business exhibitors
Attend the FREE North Devon Enterprise Day networking buffet
Pick up valuable business tips from specialists at the FREE presentations
Register now for free entry to the event, presentations and networking buffet.
Presentations programme
BBxpo invites you to a full programme of free presentations during the day, which concludes with the free networking buffet.
We are delighted that Google is bringing its Google Digital Garage to BBxpo 2019, offering North Devon businesses free advice and coaching on their digital skills to help them grow in their business, career or confidence.

Please see full details of presentations below – all are free to book.
10:00–11:00 | Build Your Personal Brand Online | the Google Digital Garage
For people who want to understand and identify what their brand is online. We cover which platforms are right for you and how to get the most out of them. You will learn how to build a personal brand online and how to increase visibility online.
11:00–12:00 | Get Your Business Visible on Google | the Google Digital Garage
For anyone who wants to get their business more visible online. We cover creating a listing for your business on Google Maps and provide training in how to monitor and maintain your website's presence on Google Search. You'll learn how to use the Google My Business platform to manage your business presence on Google.
12:00–12:40 | High Performance in the Workplace | Dare2BU
1 in 4 people suffer with a mental health problem, every year. What impact can it have have on a business, whether small or large, when employees have mental ill-health and are unsure what to do about it and feel unable to get help.>Discover the rewards, business and personal, when we understand where our mental health and state of mind comes from. What can an individual do for themselves and what can an individual do for others?
12:40–13:20 | Benefits of Upskilling Your Workforce |Rozz Algar, Assistant Principal Commercial, Petroc
Supporting your staff will bring benefits to you and them. This presentation will discuss specific qualifications, short courses or Apprenticeships as a route to help your staff upskill. This interactive discussion will be an opportunity to explore the options for you and your business and staff.
13:20–14.00 | North Devon Enterprise Day Panel
To celebrate and promote enterprise in North Devon, this session will discuss how businesses can join in Small Business Saturday and the #10to1m campaign to support local businesses in North Devon, while a panel of successful business people will share their success stories and answer questions from visitors on all aspects of enterprise. Panellists include:
Denise Anstey – Denise is an award-winning inventor and business owner. She has worked for an ISO9001 regulated company within the R&D Tax Credits industry and can provide impartial advice on these for businesses. Meet Denise on the Heartfelt Products stand.
Jack Richards – Jack Richards works in marketing at Applegate – the eProcurement marketplace for business. He studies Business and Management at Plymouth University and is an Apprenticeship Ambassador in the South West. Jack has considerable knowledge and experience of eCommerce, marketing automation, communications strategy and Project Management and has appeared in the Financial Times and on BBC Radio 5 Live.
Lee Randall-Pybus – Lee is director of Your Partnerships, having created the extensive programme of Devon Partnerships business networking events across Devon. Lee has an extensive network of business people across the county and the UK. Meet Lee on the Devon Partnerships stand.
Robert Zarywacz (compere) – Robert combines corporate experience with 25 years as a business owner. He is a well-known business journalist, is editor of Business Action magazine and co-organiser of BBxpo. Meet Robert on the Business Action and Zarywacz stands.
14:00–15:00 | North Devon Enterprise Day Free Networking Buffet
Join us for the ultimate free lunch at North Devon's biggest networking event to celebrate and promote enterprise in North Devon. Nibble and network and establish new business contacts.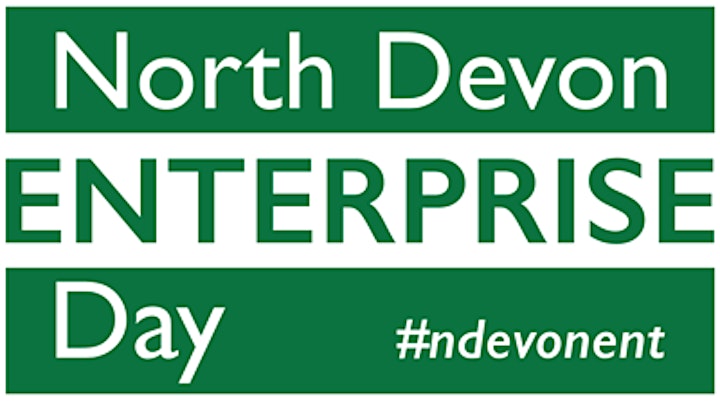 Business Action
The official BBxpo event guide will be published in the October issue of Business Action, the independent North Devon-based print and online business magazine published by Need it Find it.
See articles about BBxpo in the four issues leading up to the event.