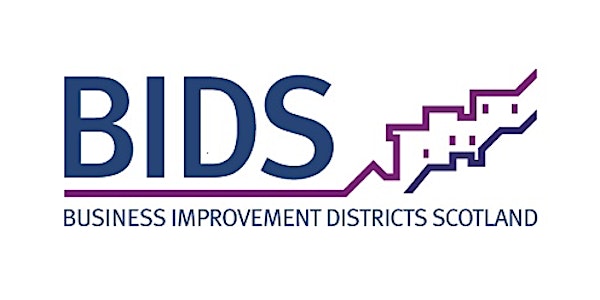 BIDs Scotland Gathering 2017
Sales Have Ended
Registrations are closed
Ticket sales for the BIDs Scotland Gathering 2017 are now closed. If you wish to enquire about attendance, please contact Elaine Bone at elaine@brightstarscotland.co.uk / 07801 354 591.
Event Information
Location
Perth Concert Hall
Perth
PH1 5HZ
United Kingdom
Sales Have Ended
Registrations are closed
Ticket sales for the BIDs Scotland Gathering 2017 are now closed. If you wish to enquire about attendance, please contact Elaine Bone at elaine@brightstarscotland.co.uk / 07801 354 591.
Description
People – Place – Business:

Business Improvement Districts – the key to inclusive economic growth
BIDs Scotland is hosting its Annual Gathering on 28th March 2017 at Perth Concert Hall.
Building on last year, which was the biggest BIDs Gathering ever held in Scotland, we anticipate that this year's event will be equally successful. Located in the superb Perth Concert Hall, offering an excellent programme, and combined with the launch of the National Report on BIDs in Scotland 2017, we expect demand for places to be high.
Scotland's Business Improvement Districts, aligned with Scotland's Economic Strategy, recognise that a more cohesive economy improves the opportunities for local businesses and the life chances and wellbeing of Scotland's citizens. Business Improvement Districts demonstrate that as an anchor organisation, growing the economy must be based on equal opportunities, a fair and inclusive jobs market, regional cohesion and safe and secure communities.
From economists, to government figures, to those at the coalface and our international friends, this year's BIDs Scotland Gathering will illustrate the impact, diversity and potential of Business Improvement Districts for towns, cities, sectors and infrastructure but fundamentally for Scotland's economy and Scotland's people.
Highlights include: Economist Neil McInroy on the new National Report on BIDs in Scotland; Scottish Government address; BID economic impact case studies; round table sessions shaping the future of BIDs; support and advice workshops; exhibition, fringe events, networking, BIDs showcase and news of links with European BIDs.
With attendance free of charge, secure your place at the only Gathering of around 200 senior professionals with direct influence and responsibility for delivering BIDs, policy-making and strategic delivery across Scotland; creating a unique space in which to engage with local and national government including politicians and officers, as well as a wide range of key stakeholders and representative bodies.
Twitter hashtag: #BIDSGathering
08:00 – 09:30 Networking Breakfast and Exhibition.
09:35 – 09:40 Welcome – Conference Host: Keith Aitken, Journalist and Broadcaster
Part 1 – Business Improvement Districts in Scotland: Improving and Developing Scotland for All
09:40 – 10:00 The Power and Impact of the BID Model in Scotland
Neil McInroy, Chief Executive, Centre for Local Economic Strategies
10:00 – 10:15 The Policy Landscape
Ross Martin, Economic Agitator and Advisor to BIDs Scotland
Economic Impact Case Studies
10:15 – 10:30 Roddy Smith, Chief Executive, Essential Edinburgh
10:30 – 10:45 Willie Wood, Chair, Explore Largs
10:45 – 11.00 Question & Answer Session led by Keith Aitken
11.00 – 11:30 Part 2 – What Next for BIDs in Scotland? Round table working groups led by BIDs
BID management host round table discussions.
Smaller round table settings provide an opportunity for participants to raise questions about BIDs and to discuss where they would like to see BIDs going next in delivering for all. Discussion highlights will be shared in the conference Storify, a multi-media report issued post-conference.
Coffee and Sweet Treats will be provided to boost energy levels!
11:45 – 12:45 Part 3 - Workshops
Room: Norie-Miller 1
WS1 Challenges and Opportunities. Bill Harvey, BID Manager, Kirkcaldy 4 All; and David Grove, Lead Officer Town Centre Development at Fife Council. Featuring Claire Carpenter, Founder and Managing Director, The Melting Pot – award winning social enterprise and co-working pioneers.
Room: Norie-Miller 2
WS2 Tourism Matters. Many BIDs consider tourism development an intrinsic part of their business plan. In this session we will explore options for developing new and innovative tourism experiences and marketing activities. Ros Halley, Managing Director, Tartan Jigsaw.
Room: Tilt
WS3 Making it Happen: Money and People! Rhonda McLean, Funding Officer, Funding Scotland and Joy Lewis, Chief Executive, Adopt an Intern.
Room: Earn
WS4 Prove your worth! The importance of monitoring and evaluating your BID. Suzanne Hamilton, Associate Director, Frontline Consultants and Vice Chair, Economic Development Association Scotland (EDAS); and Willie Wood, Chair, Explore Largs.
13.00 - 14.30 Networking Lunch and Exhibition
Part 4 – BIDs Showcase
BIDs are a sustainable partnership model, supporting inclusive growth and building stronger communities. Our vignettes showcase the diversity of BIDs today and the potential for even greater impact across Scotland.
14.30 – 14.40 Welcome Back! – Keith Aitken highlights some suggestions from earlier sessions and leads into vignettes.
14.40 - 14.55 1. Local People Leading
Michael Graham (Chair) and Pauline Archibald (Board Member) - Penicuik First
14.55 – 15:10 2. Food and Drink Sector
Economic Growth – from Local to Global.
Louise Elder, Black & Gold Rapeseed Oil and Chair, East Lothian Food and Drink – the world's first food and drink BID.
15:10 - 15.40 3. Infrastructure and Environment
Richard Wright, Executive Director, Sheffield Chamber of Commerce and Industry. Richard will share how the Sheffield Flood Prevention BID is protecting communities, growing the economy and transforming waterways.
15.40 – 15.50 Question and Answer Session
15.50 - 16.25 Part 5 – Beyond Brexit. Always Learning.
BIDs Scotland and our European neighbours - always learning from each other.
15.50 - 16.10 Rozina Spinnoy, Managing Director at Belgium Design Council and Director BIDs Belgium
16.10 - 16.25 Ian Davison Porter, Director, BIDs Scotland, touches on current developments and potential for Scotland
16.25 Closing - Keith Aitken
16:30 Networking Drinks Reception
Commercial Opportunities
Don't miss out on your chance to be part of the BIDs Scotland Gathering 2017! Commercial opportunities begin from £150+VAT. To download a commercial pack of partnership options, click on the link below. For enquiries, contact Elaine Bone at 07801 354591 or elaine@brightstarscotland.co.uk for more information.
Commercial Pack - BIDs Scotland Gathering 2017
Sponsors: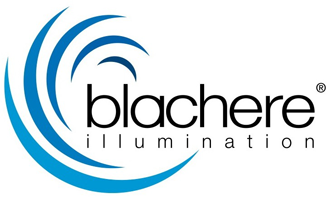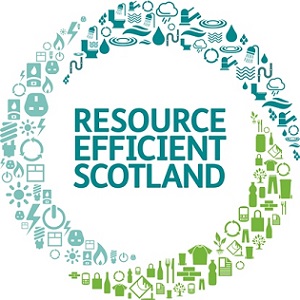 Exhibitors:
Scottish Empty Homes Partnership
Date and time
Location
Perth Concert Hall
Perth
PH1 5HZ
United Kingdom