Description
We are Big Adventure Cinema, a group of film fans on a journey to build a new community cinema for all Liverpudlians. To celebrate our launch, we have organised a double bill screening of two amazing films!
Doors open : 6 pm
First fillm screening at 6.30 pm
Interval : 7.30 pm
Second film screening at 8.00 pm
The venue is wheelchair accessible. All screenings are with English subtitles.
Tickets can be bought for both films or each film separetely
DOUBLE BILL : £10
- RABBIT A LA BERLIN : £5
- THE CINEMA TRAVELLERS : £6
=======
6.30pm: RABBIT À LA BERLIN
An Oscar nominated documentary about the heartbreaking story of the Berlin Wall through the eyes of rabbits. Living happily for decades in the "Death Zone", when the walls come down the rabbits must adjust to living in the 'free' world.
Dirs: Bartek Konopka, Piotr Rosołowski. Poland/Germany. 2009. In German with English subtitles. 50 mins.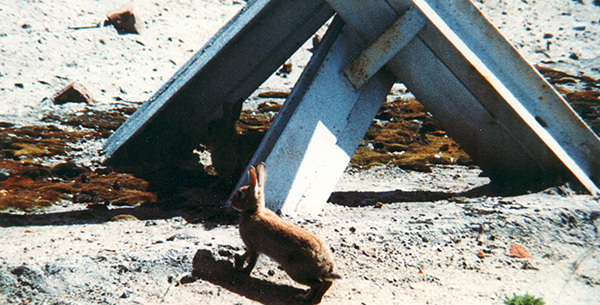 =======
8.00pm THE CINEMA TRAVELLERS - Liverpool Premiere
Join the showmen and the mavericks behind India's last travelling cinemas. The Liverpool Premiere of a Cannes award winning film that reveals the wistful highs and lows of following your passion, but more importantly the big adventure that is cinema!
Dirs: Shirley Abraham, Amit Madheshiya. India. 2016. In Hindi and Marathi with English subtitles. 96 mins. #directedbywomen