Location
London Business School
Park Road
London
United Kingdom
Description
WHY SHOULD BIG BUSINESS MEET STARTUPS?
Big Businesses can learn a lot from Startups who work on state of the art technologies and on breakthrough concepts. A lot of these Startups' innovative solutions are very viable for Big Businesses today. Taking the traditional route of waiting for technology to mature or IT partners to understand it wastes precious time and gives competition the edge.
Enterprise IT decision makers: email enterprise [at] techmeetups [dot] com to apply for attendance.
ARE YOU A STARTUP THAT HAS AN ENTERPRISE SOLUTION?
Do you have a solution which will help enterprises solve a business problem?
At Big Business meets Startup you will present to some of the UK's largest enterprises looking for new technologies to help them resolve today's business problems.
If you would like to present at the event email bbms [at] techmeetups [dot] com for more details.
AGENDA:
6:00pm Doors open
6:30 pm Presentations Begin
8:00 pm Drinks & Networking
9:00 pm Event Ends
PRESENTERS
Mike Griffiths, Perforce
Perforce is trusted by companies such as Salesforce.com, SAP and NYSE EuroNext to manage their most valuable IP. The Perforce products help teams work in concert on important digital assets, including software code, documents, multimedia, images and more. It is unique in its ability to handle large and distributed collections of content, enabling higher productivity, lower costs, improved security and compliance.
Andrew Fogg, Import.io

Founded in 2012, Import.io democratizes the retrieval of data. They turn the web into a database, allowing you to extract data from any website without writing any code. You can then easily arrange the information into rows and columns.
Vincent van Leeuwen, SNTMNT
SNTMNT specializes in financial sentiment analysis for social media like Twitter and Stocktwits. Their text analytics and NLP algorithms distinguish relevant human emotion, or sentiment, from the noise that is social media. This way, they create intelligence from Big Data in ways that were never possible before.
Raj Singh, Sooqini
Hire highly motivated, rated people from our community quickly and pay no temp agency nor recruitment site listing fees. Choose the best offers and pay at your price. Safely trial a task with someone before you hire them for more regular jobs. Pay safely when the job is done and rate them.

ENTERPRISE ATTENDEES
This event is sponsored by our partners at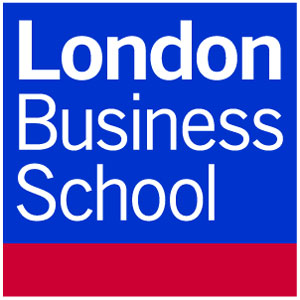 Media