About this Event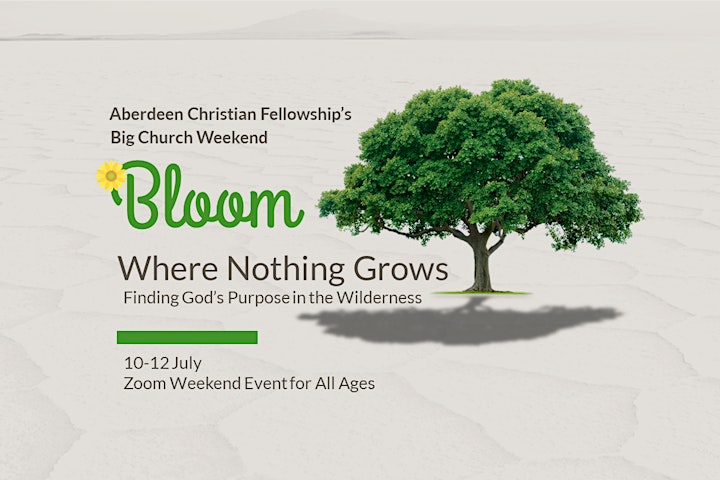 God often takes his people into into the wilderness (a place of barrenness and spiritual dryness) in order to transform us.
We're planning 3 main talks with discussion, alongside a full program of Children and Youth events and an all-age social activity for Sunday !
Headline Talks:
Friday 10th July: Led into the Wilderness (Florence Mackenzie): God often leads us into the wilderness. Don't be alarmed. Wait on him in the wilderness.
Saturday 11th July: Provided in the Wilderness (James Mackenzie): When God takes us into the wilderness, he provides in surprising ways. Trust the refreshing of his provision.
Sunday 12th July: Transformed by the Wilderness (Vijay Pillai): God changes us to be more Christlike by our journey through the Wilderness
Detailed timetable
Friday 10th July
10:00-11:00 - Children's Event
16:00 - 17:00 - Youth Event
19:00 - 19:30 - Adult Talk - Florence Mackenzie
19:35 - 20:30 - Live ZOOM discussion
Saturday 11th July
10:00-11:00 - Children's Event
16:00 - 17:00 - Youth Event
19:00 - 19:30 - Adult Talk - James Mackenzie
19:35 - 20:30 - Live ZOOM discussion
Sunday 12th July
10:30 - 11:30 - All-Age service - Vijay Pillai
11:30 - 12:30 - All-Age social activity