Description
We are extremely excited that Kay Chouhan, founder of ATGlobe Research, will illustrate how intelligent use of big data is disrupting the search/headhunting/recruitment industry.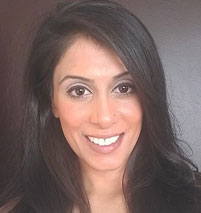 Kay is a young entrepreneur providing large corporates such as EE and Reckitt Benckiser with access to the talent they need to grow and adapt. As companies go global and leap in size the competition for talent once again is enormous and without borders.
The traditional practices of the recruitment industry have very swiftly been made redundant.
Kay will chart her course from those traditional ways to her inspirational construction of one of the first companies to make the shift to the use of big data – it's another example of a switch from 'the dark arts' to an evidence based approach which results in better, faster hires.
She will also tell why and how big data will disrupt many if not all our business models.
The format of the breakfast, as regulars will know is:
08.00 Registration and welcome coffee – prompt arrival appreciated

08.30 Full breakfast

09.00 John introduces Kay

09.30 Brief table exchange to ignite questions and comment

09.40 Q&A

10.30 hard close

10.45 deeper dive begins – max 25 – to explore the issues and opportunities in depth

13.00 of before close