Event Information
Location
Francis Crick Institute
1 Midland Road
London
NW1 1AT
United Kingdom
Description
Join us for the Big Data Analytics IV Conference: Data Quality
Big data has become a hot topic, with many conferences being organised each year. The Big Data Analytics series seeks to be different from most. Rather than presenting uncritical eulogies for the possibilities of big data, this series considers the tools, methods, and challenges of extracting understanding from data. Each year, the meeting has a different theme. This year's theme is Data Quality.
Data quality is an issue which affects everyone concerned with data analysis or making decisions based on data. This is true for researchers in the health sector, manufacturing, the service industry, the finance sector, and indeed everywhere else. The classic adage Garbage In, Garbage Out is an especially forceful warning in the realm of big data, where each data point cannot be examined by eye, but one must rely on the computer as a necessary intermediary. Unfortunately there is no limit to the number of ways in which data can be distorted or corrupted.
Data quality issues have three strands: prevention, detection, and correction. This conference will look at all three.
---
Keynote Speaker:
Ed Humpherson, Director General for Regulation, UK Statistics Authority
Speakers:
Geoff Cross, Winton
Professor Walter Mebane, University of Michigan
Dr Elizabeth Wager, Sideview
Professor Keith Baggerly, MD Anderson Cancer Center
Professor John Quackenbush, Dana-Farber Cancer Institute
Panellists:
Clive Frostick, Ipsos MORI
Dr Sabina Leonelli, University of Exeter
More speakers and panellists will be announced soon!
Date and time
Location
Francis Crick Institute
1 Midland Road
London
NW1 1AT
United Kingdom
Organiser of Big Data Analytics Conference 2017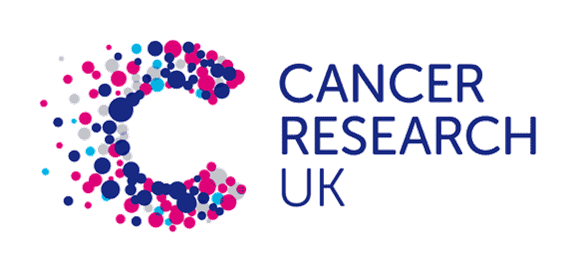 Cancer Research UK (CRUK) is the largest independent cancer research charity in the world.It was established in 2002 after the merger of the Cancer Research Campaign and the Imperial Cancer Research Fund. CRUK supports the work of over 4,000 scientists, doctors and nurses across the UK.
Every year CRUK spends hundreds of millions of pounds on a wide-range of research areas including cancer prevention, basic research that will improve our fundamental understanding of cancer, drug discovery and development, and clinical trials.
Cancer Research UK began this annual series of conferences alongside Winton Capital Management to promote the advantages of utilising Big Data in a variety of specialities and demonstrate multidisciplinary collaboration to tackle big data challenges.
At CRUK, we recognise the increasing relevance and importance of big data in cancer research, and are looking forward to the opportunities that will arise from this conference series.

The Winton Group is a global investment manager specialising in applying empirical scientific research to financial markets.
Winton was founded by David Harding in 1997 with an absolute commitment to employing advanced mathematical, statistical and computational techniques to develop profitable trading strategies for global futures and equity markets.
The company now employs over 340 people, including 145 scientific researchers with PhDs and Masters Degrees, across offices in London, Hong Kong, New York, Oxford, Sydney and Zurich.
Winton currently manages assets in excess of US$25 billion for institutional clients including pension funds, foundations and sovereign wealth funds.