Big Data, Small Government

Thursday, March 21, 2013 from 1:00 PM to 2:00 PM (GMT)
Event Details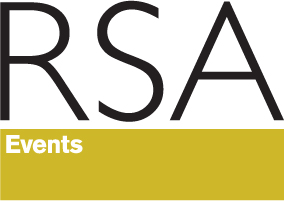 Big Data,
Small Government
Thursday 21 March 2012
1.00pm - 2.00pm
8 John Adam Street, London, WC2N 6EZ
Or What Happens When We Expect Silicon Valley to Do the Job of Politicians 
We are swiftly moving into an era where everything around us will be "smart": we'll be wearing smart glasses that know who we are and what it is we are looking at, we'll be driving smart cars that know where we like to go, we'll be using smart search apps on our smartphones that would provide us with data before we have even asked for it.
All these "smart" devices will be recording lots of data about us; they will also be used to make "smart" interventions in our daily lives. "Smart" glasses might make certain menu items disappear when we go to a fast food restaurant or make our portions look larger than they actually are. Now that everything is "smart," the temptation to enroll technology companies in Silicon Valley into solving all of the world's greatest problems will only increase - and many technology companies don't exactly shy away from the challenge. By drawing on several themes from his latest book To Save Everything, Click Here, leading tech sociologist Evgeny Morozov will address the risks and limitations of such "solutionism".
Speaker: Evgeny Morozov, writer and researcher in politics, society and technology, and author.


Suggested hashtag for Twitter users: #RSAsmart
When & Where

The RSA
8 John Adam St
WC2N 6EZ London
United Kingdom


Thursday, March 21, 2013 from 1:00 PM to 2:00 PM (GMT)
Add to my calendar
Organizer
RSA Events
For more than 200 years, the RSA has provided platforms for leading public thinkers. That tradition lives on in our free events programme.
Missed an event that you were interested in? Don't worry you can listen to the podcast or watch the video.
What can I expect when I attend your events?

Our events typically last between one hour and one hour fifteen minutes, the speaker or speakers will present for the first half of the event before we open the debate up to you in the audience. You are welcome to ask a question or make a comment but please try to be concise and to the point so other members of the audience can get involved in the discussion too.

All of our events are audio and video recorded and are made available on our website to watch and listen to again. Please be aware that by attending our events you may be visible in the audience in photos or in the video of the event, and if you ask any questions these are likely to feature in our podcasts.
Your Privacy
The information you provide when registering for an event will be retained by the RSA and will be used to record attendance at the event.  The RSA may occasionally contact you regarding future events or other RSA work that might be of interest to you.  If you would prefer not to receive correspondence from the RSA then please email rsa.events@rsa.org.uk to let us know.
Big Data, Small Government