Big Data: Techpreneurs for Good **Hackathon**

Friday, 10 November 2017 at 18:00

-

Sunday, 12 November 2017 at 19:30 (CET)
Event Details
WANT TO USE BIG DATA TO ACHIEVE THE SUSTAINABLE DEVELOPMENT GOALS?
Big Data: Techpreneurs for Good brings together un(der)used Big Data sets of Humanitarian and International Development Organizations (I.O.s) and private organizations with the skills, creativity, and business potential of successful technology-based startups and potential founders of startups.

After the great success of the Big Data: Techpreneurs 4 Good launch event on the 7th of June with 7 exceptional speakers and 120+ interested participants, we are now onboarding data providers, challenge proposals and obtaining additional financial and in-kind support for this initiative.
In this hackathon & support program, you will:

- Learn of each other's strengths, weaknesses, challenges and aspirations with regards to Big Data
- Ideate new business models that leverage Big Data in an economically viable way - and, if further developed, could potentially impact hundreds of thousands lives in a positive manner worldwide.
For whom is Big Data: Techpreneurs for Good for?
Data scientists, coders and innovators (on their own, at IOs, startups or at private businesses) who get a kick of manipulating data sets to uncover trends, facts and nuances that can be used to make the world a better place.
Why is this hackathon different?
1) It will be devoted to humanitarian, social and public interest topics. Interdisciplinary teams of selected participants will work together.
2) Post-support: if the team is interested to continue working on the project, potential work space, support and funding may be available
Agenda:
Friday, Nov 10:
18h00 - 18h30 check-in
18h30 - 19h30 kick-off: welcome, inspirational talk, hackathon structure & meet the teams
19h30 - 20h00 apéro
 
Sat, Nov 11:
08h00 - 08h45 breakfast
08h45 - 09h00 welcome back
09h00 - 12h00 hacking time *
12h00 - 13h30 lunch
13h30 - 15h30 hacking time *
15h30 - 16h00 coffee break
16h00 - 17h00 mid-review
17h00 - 19h00 hacking time *
19h00 - 20h00 dinner
20h00 - 23h00 hacking time until closing**
 
Sun, Nov 12:
08h00 - 08h45 breakfast
08h45 - 09h00 welcome back
09h00 - 12h00 hacking time *
12h00 - 13h30 lunch
13h30 - 16h00 final hacking time!
16h00 - 16h30 coffee break
16h30 - 18h00 presentation of projects
18h00 - 18h15 wrap up
18h15 - 19h00 apéro 
* several business help desks are available throughout the weekend, to be booked for periods of 30min. Topics include: hacking big data for non-techies, business modeling, sales, marketing, coding, etc
** Possibility to sleep at the Hub, if you choose to do so please bring sleeping bag & everything else you might need
Open datasets that you can use:
- Kaggle: use the search box to find open datasets on everything from government, health, and science to popular games and dating trends 
- Humanitarian Data Exchange: large datasets of humanitarian-related indicators

- CERN's Open Datasets: access datasets from the ATLAS Experiment at CERN, based on 100 trillion proton collisions.

- CIA World Factbook: information on history, population, economy, government, infrastructure and military of 267 countries.

- European Union Open Data Portal: interesting place to explore government-related data, with some visualisation tools built-in 

- Datacatalogs.org: offers open government data from US, EU, Canada, CKAN, and more

- UNICEF: statistics on the situation of women and children worldwide

- World Health Organization: data on world hunger, health, and disease statistics

- Facebook's graph API: query the huge amount of information that users share with the world

- Google's Public Data Explorer: data from world development indicators, OECD, and human development indicators

- Amazon Web Services public datasets: Huge resource of public data, including the 1000 Genome Project, an attempt to build the most comprehensive database of human genetic information and NASA 's database of satellite imagery of Earth

You can also find several other databases on Github.
You can find more information on Big Data: Techpreneurs for Good at Impact Hub's website.
This hackathon is co-organized by The Port @ CERN: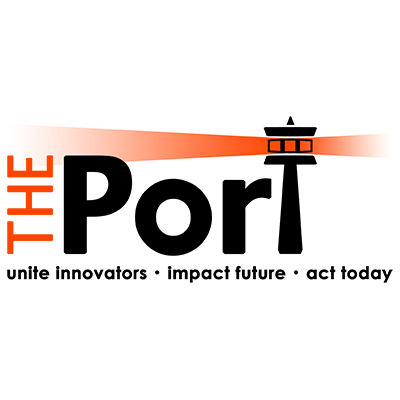 When & Where

Impact Hub Geneva
1 Rue Fendt
1201 Genève
Switzerland


Friday, 10 November 2017 at 18:00

-

Sunday, 12 November 2017 at 19:30 (CET)
Add to my calendar
Organiser
Impact Hub Geneva is a catalyst for social innovation – we are a community, a consultancy and a creative space. As part of the biggest global network for social innovation we inspire, connect and enable our local community of changemakers to develop their ideas for a more sustainable world.
Website: https://geneva.impacthub.net/