Big Data: Who's in Control? - A Talk by Timandra Harkness
Description
The University of Winchester's Centre for Information Rights presents:


Big Data: Who's in Control?
a talk by
Timandra Harkness


From science to smart cities, from business to politics, and from self-quantification to the Internet of Things, Big Data is held up as a force for change. But where is Big Data taking us? Privacy, democracy, even our ideas of who we are, could be transformed, with the machines seemingly in the driving seat.
Using real-world data stories –such as the Oakland privacy activists who resisted the city's plans for Big Data Brother–Timandra considers the technical, social and political challenges raised by Big Data.
Looking beyond the technology's huge potential, she asks whether Big Data's increasing use signals a crisis of trust in human decision-making.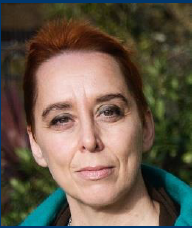 Timandra Harkness is a writer, comedian and broadcaster, and author of Big Data: Does Size Matter? published by Bloomsbury. Timandra is a Visiting Fellow in Big Data, Information Rights and Public Engagement at the University of Winchester.
The event is free but booking is required. To reserve your place, please visit: http://store.winchester.ac.uk/browse/extra_info.asp?compid=1&modid=2&catid=60&prodid=382
For more information on the Centre for Information Rights, please visit: http://www.winchester.ac.uk/academicdepartments/Law/Centre%20for%20Information%20Rights/Pages/CentreforInformationRights.aspx