BIG DAY OUT 2016

Saturday, 19 March 2016 from 09:00 to 19:00 (GMT)
Event Details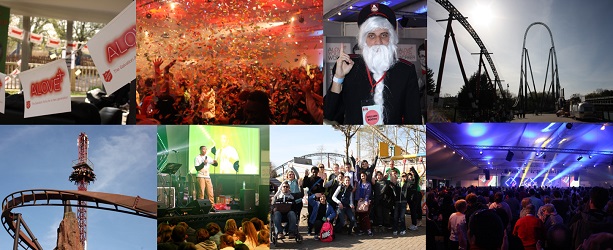 The BIG DAY OUT is back and even more exciting than before!
For 2016 ALOVE UK and Children's Ministries Unit have joined together to provide an event for all young people to engage with God and each other.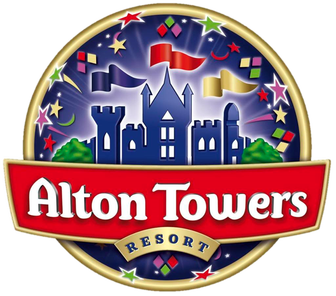 This year we will be going to Alton Towers! Check out www.altontowers.com to find out more about the theme park and rides.
WHAT'S IT ALL ABOUT?
This isn't JUST a day at Alton Towers (as amazing as that would be!!), there will be plenty of extra age-appropriate activities, competitions and fun things for you to engage with as you spend the day around the park. Whether you're not a Christian and don't go to church, or you are a long-term Jesus fan and looking to deepen your faith, there's something for everyone!
FOR LEADERS:
All leaders will get a voucher for a free drink, so at some point during the day they can take a break and join us in our leaders café.
FOR CHILDREN AND FAMILIES:
For Under 11s we will be opening up the Towers Suite for a Family Lunch! Between 11am-1pm children can bring their lunch and parents/leaders to hang out with the Children's Team and have some fun together.
FOR TEENAGERS:
For ages 11+ we will be transforming the Towers Suite for a Praise Party to share in fun and worship together! There's a choice of two Praise Party sessions to book into at 4pm and 5:30pm.
FOR YOUNG ADULTS:
For 18-25s we will be opening up the Towers Café, where young adults can informally share in worship, word and prayer together. There's two Café sessions to book into at 4pm and 5:30pm. No under 18s will be permitted into here.
Those who book into the 4pm Praise Party and 18-25s Café will get early passes to Alton Towers to enjoy the park from 9am.
BOOKING IN:
Bookings close on 5th March 2016. Make sure you're booked in by the 22nd February 2016, when we will do a prize draw for one group of young people to get special VIP goody bags for the day!
Don't miss out on an amazing day! See you there!

EXTRA INFORMATION: 
MERLIN PASS INFORMATION:If you have a Merlin Pass, we still need you to register with us so that you can get a wristband and information and access our venues, but as you get free access to the park there's no need to pay us anything (just remember to bring your Merlin Pass with you!!). When you register just click on the option to enter promotional code and enter this... MERLINPASSBD16100 which will mean you won't get charged to register.
Just be aware that you'll need to bring your Merlin Pass to Alton Towers and if you have not got a valid Merlin Pass, will have to pay for a full-price ticket on the day (£50.00).
ADDITIONAL NEEDS/DISABLED/CARER INFORMATION: To download information on acess and provision for those with additional needs, please see here: https://www.altontowers.com/useful-info/additional-needs
Please check the Alton towers website for information in those with diabilities and carers. Carer information can be found here: https://www.altontowers.com/search?q=carer
Please ensure you have read all information and are clear on what documentation you need to provide to the park and whether you are eligible for free access to the park. If y have not correctly checked the details and have not bought appropriate documentation, you will be required to pay for a full-price ticket on the day.
If you are eligible for free acess, we still require you to register with us so that you can get information and passes.  Please use the code BDOcarer16, which will mean you will not be charged to register, but you will also not receive any tickets in your packs.

SAFEGUARDING INFORMATION:  All young people (under 18's) will remain the responsibilty of the adults they come to the event with. Please ensure you have the correct safeguarding documentation/permissions. If you have any queries about this, please contact us.
RISK ASSESSMENTS: We are writing risk assessments and will email them out to everyone who books in. We are writing them from the moment you enter the park and the event; and all from the point of view of going round the park with your youth group. So leaders will still need to do your own for anything other than this (i.e. travel). Please note that you may need to amend our risk assessments depending on how you've decided to work with your youth groups.
PAYING BY INVOICE/OFFLINE: If you prefer not to pay by credit or debit card, please  please select the "Pay by Invoice" option from the Payment Method option when you're booking in. You need to complete your order and ensure you  pay by cheque or cash to the Salvation Army Centre you're registered under and we will take your payment from them. Please ensure you only choose this option if your Corps Officer/Salvation Army line manager is aware of and happy with this.
When & Where

Alton Towers Theme Park

ST10 4DB Alton Towers
United Kingdom


Saturday, 19 March 2016 from 09:00 to 19:00 (GMT)
Add to my calendar
Organiser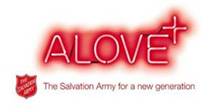 Who we are
ALOVE UK is The Salvation Army for a new generation - an expression of The Salvation Army for young people and young adults.
As The Salvation Army's national youth office, we are responsible for the implementation of The Salvation Army's national youth work strategy for the UK and Republic of Ireland.
We work with young people (primarily aged 12-25), youth workers and youth focused services within and external to The Salvation Army.
The work of ALOVE UK is facilitated by a national team and 18 regional youth officers. The roles within our national team are described below. You can also contact the ALOVE UK office for their contact details (and those of your nearest regional youth officer).
Territorial Youth Secretary: Major Mike Lloyd-Jones
Associate Territorial Youth Secretary: Major Lisa Lloyd-Jones
PA to Territorial Youth Secretaries: Rebecca Mitchinson
Team Administrator: Joseph Rose
Communications and Resources Manager: Hannah Kingston
 Facilitating the ALOVE Youth Movement/Programme and Training
Programme Development Manager

: Dave Cotterill

Training Programme Manager: Matt Leeder
Training and Programme Coordinator: Anita Gellatly
Youth Worker Development Manager: Joanna Taylor