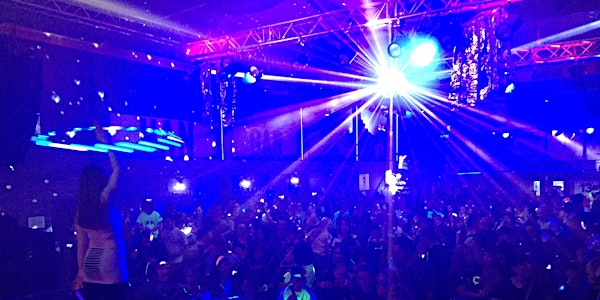 Big Fish Little Fish Manchester - Disco Special 'Boogie Wonderland' with Da...
Location
The Birdcage
Withy Grove
Manchester
M4 3AQ
United Kingdom
Description
World-famous, award-winning, Glastonbury Festival performing, family rave sensation BFLF return to the fabulous Birdcage in Manchester for a DISCO SPECIAL! The roots of house music lie in Disco -The 4/4 beat, the uplifting vocals, the hedonism. So many huge BFLF dance floor anthems of the last 25 years have their roots in Disco records. With the resurgence of Disco in Manchester and Liverpool and two amazing Disco DJs in the BFLF fold, we couldn't resist a Disco special...this is one not to be missed!
David Dunne and Derek Kaye will be playing some of the best Disco anthems alongside new re-edits and Disco House tunes in a special back to back set. Come and dance as a family on the dancefloor with glitter cannons, bubbles, giant balloons and our awesome parachute dance finale.
Craft tables with themed crafting, themed colouring-in mural and playdough tables.
Play area with tents and tunnels and baby chillout space with mats, toys and small ball pool.
Free transfer tattoos and glowsticks.
Optional (but encouraged!) fancy dress: Sparkles, sequins, glamour and glitter!
Stalls...
Facepainting at £3.50 per face
Licensed bar
Snacks and treats available
For families with younger children (8s and under) though all ages are welcome. Adults are not admitted unless accompanied by a child. A max of 3 children per adult. If there are more than 4 adults per child in your group please email infonw@bigfishlittlefishevents.co.uk for pre-approval before buying tickets. Tickets are non-refundable but can be transferred/sold on and if anybody with tickets finds they cannot attend a sold-out event please email infonw@bigfishlittlefishevents.co.uk and BFLF will attempt to put you in touch with people seeking to buy tickets. Each member of your group must have a ticket and pre-walking infants free (but ticketed). Will cost more on the door (if tickets available).
Parents remain responsible for their children at all times.
IMPORTANT:
- This is a standing/dancing event with limited seating. Please contact us if you have mobility issues.
- Please be prepared for the event to be busy - it is a rave!
- The event is conducted indoors with club lighting (no strobes), when entering please allow a few minutes for your eyes to adjust. Please no running!
- Parents remain responsible for their children at all times.