LGBTed launches Big Gay Adventures in Education: Supporting LGBT+ Visibility and Inclusion in Schools
About this Event
Join LGBTed co-founder Daniel Tomlinson-Gray and a host of inspiring LGBT educational professionals at the launch of a pioneering new book Big Gay Adventures in Education: Supporting LGBT+ Visibility and Inclusion in Schools. This is a collection of true stories by 'out' teachers, and students of 'out' teachers, all about their experiences in schools.
Hear from some of the authors about how they have used their position to achieve positive changes in schools to ensure LGBT teachers and students are able to maximise their potential. The book aims to empower LGBT+ teachers to be the role models they needed when they were in school and help all teachers and school leaders to promote LGBT+ visibility and inclusion.
Let's be the role models we needed when we were at school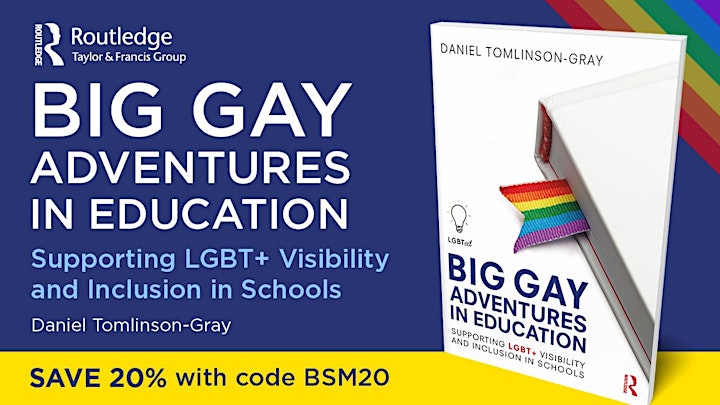 Big Gay Adventures in Education is available from 30 December 2020.