Big Indie Pitch at E3 with ZQGame, GREE & Samsung US
Description
The Big Indie Pitch @ E3, Los Angeles

The legendary Pocket Gamer Big Indie Pitch is back on the 10th June kindly sponsored by ZQGame, GREE and Samsung US!

Taking place in the trendy Bottle Rock venue in the heart of the city, the pitch is the perfect chance to get your game into the hands of leading journalists from across the world. Handing you 3 minutes with each journalist, attendees will get to sell the strength of their game as well as receiving invaluable feedback on how to take their idea further.
To get involved, all you have to do is RSVP to the event by CLICKING HERE and let us know all about your game. We'll then go through the entries, pick out our favourites and invite them along to be shown off in front of the assembled media dignitaries. One word of warning though: you only have until the 6th June to get your entries in so get entering while you can.
And if you're not a developer simply want to come along and enjoy the show, then you'll be pleased to know that you're more than welcome to come along too. Simply RSVP as a spectator below, bring along a business card and we'll let you in. There'll be food, drink and excellent company so you really would be mad to miss out.
Sign up to the Big Indie Pitch in now and come take a swing at gaming super stardom!
***Please note you can submit any game even if it is not fully completed.***
Schedule

17.00 - Devs check-in to pitch (Short-listed Indies first then we open it to the waiting list)
17.15 – Welcome and intro from our sponsors
17.30- Judges take their seats – Pitching Begins!

Judges include....
Rob Rich, 148 Apps

Peter Willington, Deputy Editor, AppSpy

Matt Diener, Pocket Gamer.Biz

Rob le Febvre, Cult of Mac

Sarah Cornwell, Appbackr

Trevor Sheridan, Apple'N'Apps

Peter chapman, thesixaxis
Maude Garrett, Geekbomb
Suzanne Nguyen, Samsung US


Neil Haldar, VP of Business Development, GREE

John Hwang, ZQGame



19:45 - Pitching ends and winning game announced
Pitch Rules:
Indie mobile game developers only (4 person company or less, please)

Please book one developer ticket per company presenting. Multiple people from the same company are welcome on the single ticket.

Make sure you submit your game details here to be shortlisted to take part: http://www.pocketgamer.biz/users/profile/big-indie-pitch-e3-2014/
You will have 3 minutes to pitch. Practice your pitch, get it down to 3 minutes to allow 1 minutes for questions. Here are some great tips on how to prepare: http://www.pocketgamer.biz/r/PG.Biz/Pocket+Gamer+Connects/feature.asp?c=56813

Come prepared. Business cards, stickers, info sheets, etc. Most importantly, bring your game on a mobile device with a 4G connection.

If you are selected as the winner you will be asked to present your game to the audience so everyone can see how great your game is!

GOOD LUCK!!!
Thanks to our Sponsors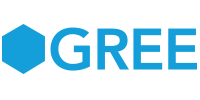 GREE, a leader in free-to-play mobile games development, is looking for new developers to take part in the GREE Partners Fund. The fund is a multi-million dollar initiative focused on establishing long-term partnerships with top up-and-coming and established free-to-play game development talent. The GREE Partners Fund will offer a suite of benefits to new partners, including access to GREE's internal tools and teams and title support through a variety of marketing efforts, monetization consulting, post-launch operations, PR, and growth initiatives. For more information, visit www.gree-corp.com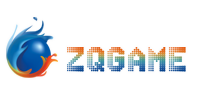 ZQGame, Inc. is a leading game publisher specializing in fun and immersive mobile games. Headquartered in Shenzhen, China, ZQGame has become a mobile game industry market leader, serving more than 100 million players. In 2011, extending its global reach outside of China, ZQGame Inc., (Overseas) was founded with operations based in El Segundo, CA. Since its inception, ZQGame (Overseas) has released several chart topping titles including Pocket Knights, Soul Guardians: Age of Midgard and the upcoming War of Tribes: Stone Age. visit www.zqgame.com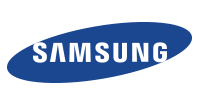 About Samsung Electronics Co., Ltd.
Samsung Electronics Co., Ltd. is a global leader in technology, opening new possibilities for developers everywhere. Through relentless innovation and discovery, Samsung and its development partners are transforming the worlds of TVs, smartphones, tablets, wearables, PCs, cameras, home appliances, printers, LTE systems, medical devices, semiconductors and LED solutions. Samsung Gear App Challenge is part of the series Samsung "Smart App Challenges". To discover more, please visit Challenge Website : http://GearApp.ChallengePost.com and http://developer.samsung.com.
Meet Steel Media at E3

The Steel Media team are out in force in LA
If you'd like to arrange a meeting during the week, contact the team below:



SM Agency & B2C Sales - Simon.Reed (at) steelmedia.co.uk
B2C Sales - Teddy.Florea (at) steelmedia.co.uk
PG.biz news, interviews and Converage on PG & AppSpy - Rob.Hearn (at) steelmedia.co.uk
Games coverage on PG & AppSpy

-

Matt.Diener (at) steelmedia.co.uk
Games coverage on 148Apps - Rob.Rich (at) 148apps.com
Organizer of Big Indie Pitch at E3 with ZQGame, GREE & Samsung US