Big Indie Pitch at GDC Europe with Samsung, Upsight & TrailerFarm Indie

Tuesday, August 12, 2014 from 4:00 PM to 7:00 PM (CEST)
Event Details
Get your game seen at Pocket Gamer's GDC Europe Big Indie Pitch!!!
Pocket Gamer is Cologne bound this August to support another massive GDC Europe event, and we've got one of our famous Big Indie Pitch sessions ready to help put your game into promotional orbit.
Taking place from 4PM on 12th August at the stunning Wartesaal on the banks of the river Rhein, our latest Big Indie Pitch is sponsored by Upsight, Samsung & TrailerFarm Indie, and offers shortlisted developers a chance to impress some of the most renowned mobile games journalists, answer questions and gather expert insight on their game.
The unique speed dating format gives each developer three minutes with each panel of experts, meaning entrants will get real feedback from the event. The winner will also get editorial coverage in Pocket Gamer, making this a great chance to get you, your studio and your played by the world.
If you want to get your game in the mix, submit your details to register your interest here, and please bring along your business card to gain entry at the door. The Big Indie Pitch is always popular, so sign up now and avoid missing out on getting your game discovered by the world.
TrailerFarm have put up an excellent prize for the winning game on the night.  The winner will receive a slick, story driven gameplay trailer with accomplished motion design, visual effects and animation, they will take your game logo and create a dynamic sting animation as well as providing captivating voiceover a beautiful audio and sfx pass to make it sing! 
And hey! Why not also grab a free ticket to our GDC Europe Mobile Mixer, and rub shoulders with the crowds of games industry superstars who are coming along?
***Please note you can submit any game even if it is not fully completed.***
Schedule


15.30 - Devs check-in to pitch (Short-listed Indies first then we open it to the waiting list)
16.00 – Welcome and intro from our sponsors
16.15- Judges take their seats – Pitching Begins!
19:00 - Pitching ends and winning game announced
Judges include: 
Martijn Müller, Game Press International

Keith Andrew, Pocket Gamer.Biz

Chad Kinsella,  Playstationer.net

Thomas Gibert, Playitlive.fr

Mark Brown, Pocket Gamer

Patricia Geiger, IGD Entertainment

Vaughn Highfield, Freelance 

Alexander McGill, Playstationer.net

Alexander Zacherl - Airgamer 

Gleb Fokin, Customer Success Manager, Upsight
Neil Holroyd, Business Development Manager, Games, Samsung
Pitch Rules:
You will have 3 minutes to pitch. Practice your pitch, get it down to 3 minutes to allow 1 minutes for questions. Here are some great tips on how to prepare:  

http://www.pocketgamer.biz/r/PG.Biz/Pocket+Gamer+Connects/feature.asp?c=56813

Come prepared. Business cards, stickers, info sheets, etc. Most importantly, bring your game on a mobile device with a 4G connection.

If you are selected as the winner you may be asked to present your game to the audience so everyone can see how great your game is!

1st Prize = $5000, 2nd Prize = $2500 and 3rd Prize $1000 of advertising spend on Steel Media websites

To claim your prize please contact Elspeth after the event on Elspeth.lawson@steelmedia.co.uk

GOOD LUCK!!!
 Thanks to our Sponsor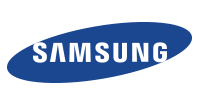 About Samsung Electronics Co., Ltd.
Samsung Electronics Co., Ltd. is a global leader in technology, opening new possibilities for developers everywhere. Through relentless innovation and discovery, Samsung and its development partners are transforming the worlds of TVs, smartphones, tablets, wearables, PCs, cameras, home appliances, printers, LTE systems, medical devices, semiconductors and LED solutions. Samsung Gear App Challenge is part of the series Samsung "Smart App Challenges". To discover more, please visit Challenge Website : http://GearApp.ChallengePost.com and http://developer.samsung.com.

Upsight's mission is to transform the world's data into valuable action. Mobile and social developers leverage Upsight's comprehensive analytics and marketing platform to better understand user behavior, decide what it means, and act to impact their key business goals.
Formerly Kontagent+PlayHaven, Upsight now spans 25,400 apps, 700+ million monthly active users, 1.2+ billion devices, and 500+ billion in-app events each month.
Upsight is widely adopted by a variety of mobile-focused businesses including established brands such as Warner Brothers, Coffee Meets Bagel, and Turner, and game publishing powerhouses such as Glu, Electronic Arts, SEGA, and BigFish, as well as thousands of indie app developers.
Upsight is headquartered in San Francisco. For more information, please visit www.upsight.com.
Prize Sponsor

Are you a Kick-Ass Indie Developer? Do you need amazing videos that show off how totally awesome your game is, but don't have a Scrooge McDuck-style budget? Look no further - We set up TrailerFarm Indie just for you. It's where we make videos that give you the killer cut-through you need in an ever-crowded marketplace, but at fixed, transparent and affordable prices.
When & Where

Waartsaal Im Zollhafen
Im Zollhafen 2
50678 Koln
Germany


Tuesday, August 12, 2014 from 4:00 PM to 7:00 PM (CEST)
Add to my calendar