Big Indie Pitch & Big Indie Drinks @ GDC 2017 with iDreamSky, Omlet Arcade...
Description
Get your game seen at GDC 2017's Big Indie Pitch!
Pocket Gamer returns to California this March to support another massive GDC, and we've got one of our famous Big Indie Pitches ready to help put your game into promotional orbit.
Taking place from 3pm at Barbarosa our latest Big Indie Pitch offers shortlisted developers a chance to impress renowned mobile games journalists and developers (as well as getting some fantastic feedback). Thanks to our sponsors iDreamSky, Omlet Arcade & Zeptolab there will be refreshments served and a chance to meet their team and mingle with your peers at the developer drinks after the BIP winners are announced.
The unique speed dating format gives each developer three minutes with each panel of experts, meaning entrants will get real feedback from the event. The winner will also get editorial coverage in Pocket Gamer, AppSpy and beyond, making this a great chance to get you, your studio and your game played by the world.
You also get a chance to win up to $3K in promotional packages from Steel Media/PGbiz.
If you want to get your game in the mix, submit your details to register your interest HERE.
***Please note you can submit any mobile, VR or wearable game even if it is not fully completed.***
SCHEDULE:
3.00 pm - Pitchers check-in
3.15 pm - Introductions
3.30 pm - Pitching begins
6.00 - 6.30 pm - End of pitching, Judges vote & winners announced!
6.30 - 9pm - Big Indie Drinks!
JUDGES:
Dave Bradley - COO, Steel Media
Craig Chapple - Editor, Steel Media (PG.Biz)
Mike Hines - Evangelist, Amazon
Oscar Clark - Evanglist, Unity
Steve Demeter - Executive Producer, Demiforce
Andrew Huff - Founder / Editor-In-Chief, DroidGamers
Shintaro Kanaoya - CEO / Founder, Chorus Worldwide
Kyle Gabler - (2D Boy) Co-Founder & Creative Director
Fan Zhang - GM of Huawei AppMarket & Huawei Higame
Trevor Sheridan - Apple n Apps Editor-in-Chief
Misha Lyalin - CEO, Zeptolab

In town all week? Don't forget to check out our PG Party on Monday 27 February - click here for more details!
Meet Steel Media at GDC
The Steel Media team are out in force in SF
If you'd like to arrange a meeting during the week please get in touch:
Biz Dev B2B - Chris.James (at) steelmedia.co.uk
SM Agency & B2C Sales - Andreea.Ghiurca (at) steelmedia.co.uk
Pocket Gamer editorial - Craig.chapple (at) steelmedia.co.uk
Don't forget to CONNECT with us at one of our unmissable International Conferences in 2017! Click here for more details.

SPONSORED BY


iDreamSky is China's largest mobile game publisher that has published many big hits in China such as Monument Valley, Subway Surfers, Temple Run series, Toy Blast, Horizon Chase and more. iDreamSky is partnering with top developers from all around the world, aiming to bring the best games to gamers in China.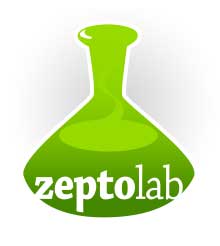 ZeptoLab UK Limited is a global gaming and entertainment company best known for developing the award-winning hit franchise Cut the Rope®, which includes Cut the Rope, Cut the Rope: Experiments, Cut the Rope: Time Travel, Cut the Rope 2 and Cut the Rope: Magic. Cut the Rope games have been downloaded more than 1 billion times by users around the world since the first game's debut in October 2010. The company has also released King of Thieves, a massive multiplayer mobile title with more than 50 million downloads so far, as well as Pudding Monsters and My Om Nom games. All of the games can be enjoyed on all major mobile platforms, including but not limited to: iOS, Google Play, Amazon and Windows Phone.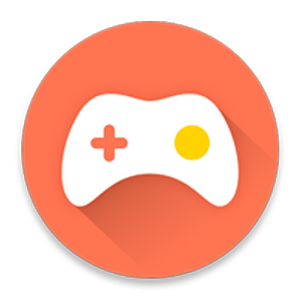 Omlet is a new social network for mobile gaming. Omlet Arcade's features work on any mobile game – and conceivably any other app. The social network is completely open, so users can maintain their chats and communities across all their games and communities while discovering new ones.
Omlet's newest app is Omlet Arcade. It's an overlay of social features that floats on top of any game, so players don't ever have to leave the app. The features include: chat, live streaming, video recording, and a user-generated community of game content.
For more information or questions about Omlet email us at contact@omlet.me