Big Indie Pitch & Big Indie Drinks in Los Angeles with Samsung and iDreamsk...
Description
The Big Indie Pitch sponsored by Samsung and iDreamsky Technology is on its way to E3. So, come join us as we focus the spotlight on some of the world's best indie developers during one of the year's biggest weeks for gaming.
The unique speed dating format gives each developer three minutes (plus one minute of Q&A) with each table of experts, meaning entrants will get realtime constructive feedback from the event. The winner will also get editorial coverage in Pocket Gamer, AppSpy and beyond, making this a great chance to showcase you, your studio and your game to the mobile games playing world, alongside potentially winning a share of a Steel Media marketing package worth a massive $5,500.
What? How? Who?
How it'll work couldn't be simpler. We're inviting indie developers of all shapes and sizes along to pitch their games to our teams of tame journalists and respected industry judges.
Twenty teams will run the gauntlet, giving their all in quickfire four-minute pitches to demonstrate that their title is worth of the Big Indie Pitch crown and coverage in the mobile games media.
Come along
If you fancy the chance of winning the Big Indie Pitch (or coming along to spectate, show your support, and network), getting signed up couldn't be easier.
You can register your game HERE.
We'll then review the entries and inform the finalists regarding their inclusion.
All submissions will be notified if they are successful in their application to pitch at the event. Please note that all entrants must be able to attend the event and Steel Media will not cover cover costs associated with getting there.
Deadline for submissions is Sunday June 11th (all approved pitchers will be emailed confirmation).
The event is completely FREE so sign up as a developer to let us know you're coming BUT be sure to sign up/come early as space is limited.
If you don't get into the competition, you are of course more than welcome to still come along and check out the competition, and then stick around for our networking drinks afterwards.
Oh and if you're not sure what to expect, then you can check out all the epicness from last year's Big Indie Pitch @ GDC 2016.
Schedule

tbc
Judges
Rich Keith Yogscast
Steve Demeter Demiforce
Sophia Tong Facebook
Mike Fischer CloudGate Studio
Trevor Sheridan Apple n Apps
Henry Kromsky Samsung
TBC iDreamSky
---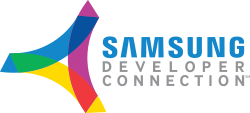 Samsung Developer Connection is a team dedicated to serving you by connecting people with BIG opportunities at Samsung – tools, workshops, networking events, introductions to Samsung business leaders. Access to our powerful smartphones, tablets, Samsung GALAXY Apps store, Smart TVs, wearables, virtual reality – we are here to pave new roads to help you stand out above the crowd.


iDreamSky is China's coolest mobile game publisher that has published many big hits in China such as Monument Valley, Subway Surfers, Temple Run series, Toy Blast, Horizon Chase and more. iDreamSky is partnering with indie developers from all around the world, aiming to bring the best games to gamers in China.
Website: https://indie.idreamsky.com
This is a games industry event for games industry professionals only. Please bring business cards.