Big Indie Pitch @ Digital Dragons with Kraków Technology Park & Immersion

Wednesday, May 7, 2014 from 5:00 PM to 8:00 PM (CEST)
Event Details
The Big Indie Pitch @ Digital Dragons, Krakow
The legendary Pocket Gamer Big Indie Pitch is back on the 7th May and is hitting Krakow for the first time ever.
Taking place in the trendy OFF CeNtrum venue in the heart of the city, the pitch is the perfect chance to get your game into the hands of leading journalists from across the world. Handing you 3-4 minutes with each journalist, attendees will get to sell the strength of their game as well as receiving invaluable feedback on how to take their idea further.
To get involved, all you have to do is RSVP to the event AND fill out this simple form HERE to let us know all about your game. We'll then go through the entries, pick out our favourites and invite them along to be shown off in front of the assembled media dignitaries. One word of warning though: you only have until the 23rd April to get your entries in so get entering while you can.
And if you're not a developer simply want to come along and enjoy the show, then you'll be pleased to know that you're more than welcome to come along too. Simply RSVP as a spectator, bring along a business card and we'll let you in. There'll be food, drink and excellent company so you really would be mad to miss out.
Sign up to the Big Indie Pitch in Krakow now and come take a swing at gaming super stardom!
***Please note you can submit any game even if it is not fully completed.***
Schedule
 
17.00 - Devs check-in to pitch (Short-listed Indies first then we open it to the waiting list)
17.15 – Welcome and intro from our sponsors
17.30- Judges take their seats – Pitching Begins!

Judges include....
• Chris Priestman, Write, Pocket Gamer
• Rob Hearn, Managing Editor, Steel Media
• Will Freeman, Writer, The Observer
• George Osborn, Staff Writer, Pocket Gamer.Biz
• Alysia Judge, Writer, ITProPortal
• Jakub Wójcik, Editor 1ndie World
• Marek Ziemak, Senior Produce, 11 Bit Studio
• Mariusz Szynalik, Business Development Europe, Artifex Mundi 
• Rafal Kurpiewski, yourapps.info
• Bob Heubel, Immersion  

20.00 - Pitching ends and winning game announced
Pitch Rules:
Indie mobile game developers only (4 person company or less, please)

Please book one developer ticket per company presenting. Multiple people from the same company are welcome on the single ticket.

Make sure you submit your game details here to be shortlisted to take part: http://www.pocketgamer.biz/users/profile/bip/digital-dragons-may-2014/
You will have 3 minutes to pitch. Practice your pitch, get it down to 3 minutes to allow 1 minutes for questions. Here are some great tips on how to prepare:  http://www.pocketgamer.biz/r/PG.Biz/Pocket+Gamer+Connects/feature.asp?c=56813

Come prepared. Business cards, stickers, info sheets, etc. Most importantly, bring your game on a mobile device with a 4G connection.

If you are selected as the winner you will be asked to present your game to the audience so everyone can see how great your game is!

GOOD LUCK!!!
 Thanks to our Lead Sponsors


MITP is the central project of the Kraków Technology Park (KTP). The MITP building will soon be home to companies from the ICT, creative and games industries. The 12,000 sq.m of space provided for them will be complemented with all the needed infrastructure, office space solutions, modern labs, and cloud computing services. Advisory and training services will be provided on site.
Project co-financed by the European Regional Development Fund under the Operational Programme Innovative Economy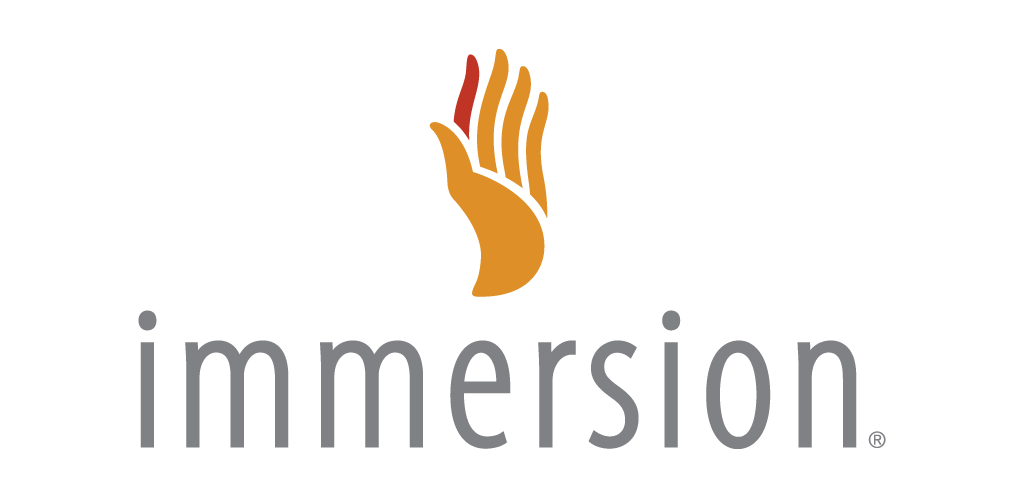 Feel your games! Immersion's Haptic SDK lets developers add tactile effects into Android games, like Rockstar Games' Vice City or SEGA's Sonic CD. The SDK is free for game developers, and comes with 124 predesigned effects. Experience effects by downloading this app or visit Immersion's Developer Site to learn more.
Associate Sponsors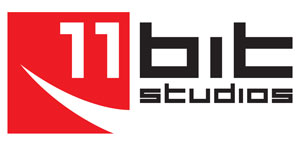 11 bit studios, based in Warsaw, Poland, is a multiplatform game development studio selling games worldwide. Our titles have received multiple prestigeous awards throughout the years including: Apple Design Award, Best of PAX and IGN Editor's Choice. Besides being a developer, we are also a games publisher. We provide know-how and piles of cash to all sick ideas for all the platforms out there, whether it's a console or a 2-inch smartphone. Our team supports projects on every stage of development and our get-stuff-done department provides great visibility accross media and the biggest selling platforms spanning throughout the entire world.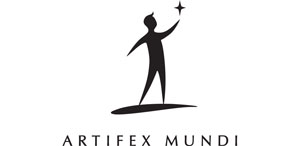 Artifex Mundi studio was established in 2007. Since 2009 we focus on casual game market, especially of Hidden Object-Puzzle-Adventure (HOPA) genres. Today we are one of the leading adventure game development studios in the world. The portfolio of Artifex Mundi includes over 20 titles. Our games are available on numerous platforms, such as PC, iPhone, iPad, Android, BlackBerry, as well as Windows 8 and Windows Phone 8. We employ over 100 talented people in Zabrze and Cracow.
When & Where

OFF CeNtrum
ul. Dajwór 16
31-078 Kraków
Poland


Wednesday, May 7, 2014 from 5:00 PM to 8:00 PM (CEST)
Add to my calendar