Big Jobs on the Barge -exploring the world of AdLand
Big Jobs on the Barge -exploring the world of AdLand
Tue 29 November 2016, 17:00 – 19:00 GMT
Description
Explore the world of AdLand - where the art of science and logic combine - at 'Big Jobs on the Barge' with the IPA and The Leith Agency (the one that made Irn-Bru famous)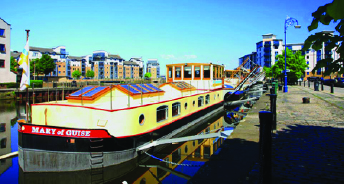 Insight, Anecdotes & Alcohol – an invitation to penultimate and final year STEM students to join us to discover how one of the most dynamic industry sectors is changing and creating new and exciting graduate job opportunities.
Digital technology is transforming the way advertisers do business. Data analysis drives consumer insight. Algorithms dictate real-time media buying, coding underpins the functionality of the websites and apps built for communications and e-commerce. Behavioural science informs user experience journeys. You'll get to hear about how your technical, analytical and creative skills are needed for a number of new and exciting roles emerging across the advertising sector including:
If you like the sound of seeing big data being turned into big ideas, having the chance to incorporate your technical ability into a creative output and being paid to think, then AdLand may be a good place for you to start your graduate career journey.
Hear first-hand from 2016 interns about the IPA's AdMission internship programme and get the head's up about the internship opportunities available in 2017.   With 50 internship opportunities in some of the UK's leading advertising agencies including: IRIS, BBH, McCann and Leith, this is an evening you cannot afford to miss.