Description
Big Lottery Fundraising Workshop
*Please note: This session is now at capacity. We will be looking to announce more dates very shortly, so please sign up to the waiting list and we will contact you as soon as new events are confirmed, or if a place becomes available for this session.*
This workshop will give you a unique insight into how to develop projects and applications that better suit the unique requirements of the Big Lottery Fund (BLF). It will also cover BLF's programmes and their funding priorities.
This workshop be split into two parts - an introduction from a BLF representative, and a skills training session from Jonathan Ashton.
The introduction will include:

A look at BLF Funding in England

Our Vison: People in the Lead

England Funding Priorities

What BLF look for in organisations they support

What BLF can't fund

Explaining the application process
They will also be available to discuss individual projects.

The skills session will be adjusted to fit the needs of the group - please look out for the questions on the registration form. Likely topics are:

Project development techniques, focusing on the unique challenges of BLF's major grants and especially Reaching Communities
Embedding beneficiaries' ideas in the design, development and delivery of projects, especially how to maximise their involvement in "the real world"

Mapping local services

Outputs, outcomes, alignment to need and measuring this

How to consider planning for the future / sustainability / diversity of funding etc

Co-ordinating a major application internally, in the face of competing priorities
The focus of this workshop is mainly on the underlying skills needed to present a competitive project, rather "forms of wording" to be successful with BLF. (BLF are working hard to minimise the impact of bid-writing techniques on the success of the application.)

Trainer Bio: Jonathan Ashton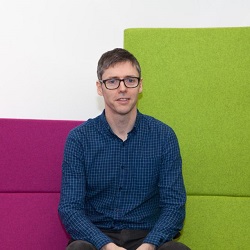 Jonathan Ashton has worked in grants fundraising and tendering for over 25 years, including with 12 charities of size around £1m or below, raising many millions of pounds.
He has assessed for five different grant-making Trusts, mentored over a dozen grants fundraisers and has run several group training courses for charities.

About the Big Lottery Fund:

The Big Lottery Fund is the largest community funder in the UK, funding projects and activities that make communities stronger and more vibrant, and that are led by the people who live in them. They support charities, community groups, and people with great ideas - local or national, large or small.
Deborah Meyer-Lewis has been working as a Funding Manager at the Big Lottery Fund for the past two years. She manages the Central London area with support from two Funding Officers. She manages the grant making process through application, assessment and the lifetime of the grant.
Deborah has an MSc in Social Policy from LSE and prior to working at the Big Lottery Fund she was a researcher at Barnardo's, a research manager at St George's University of London and a project manager in a criminal justice charity.
Workshop:
We ask that all attendees arrive 15 minutes before the workshop starts to allow for registration and ensure a timely start and the smooth running of the workshop. Tea and coffee will be provided throughout the day, however lunch will not be provided.
Booking:
You must be a member of Small Charities Coalition in order to attend this workshop. If you aren't already you can register for free here.
Accessibility:
We want to make sure all of our workshops meet your needs, so if you have any questions about accessibility please email: training.support@smallcharities.org.uk.
Waitlist:
If the places have all been filled please do add your details to the waitlist and we will let you know as soon as a place becomes available.

Cancellations and Refunds:
If you cancel your place at least 3 full working days before the event takes place then you are entitled to a full refund by request. Refunds for cancellations after this point are given at the discretion of Small Charities Coalition.

If you cannot make a workshop please advise us as soon as possible. Workshops normally have a waitlist and if you notify us early enough then there's a good chance another charity can attend in your place.