Biggerplate Unplugged: London 2015

Thursday, 19 March 2015 from 09:00 to 16:30 (GMT)
Event Details
Biggerplate Unplugged: The Mind Map User Conference
Join us for the only annual conference in the world dedicated entirely to learning about use cases, best practice, innovation, and techniques of mind mapping. Our events boast highly impressive speaker contributions, as well as several opportunities to participate in interactive discussion sessions where you can share your views, and learn from other attendees!
Registration from 08:30 - 09:30
We will be happy to welcome guests from 08:30 am onwards, and the conference programme will kick-off at 09:30 am, giving you plenty of time to get in a cup of coffee before we begin!


Confirmed Speakers and Sessions: 


Liam Hughes
Biggerplate.com

Two Years of BPUN: What have we learned?
Biggerplate Founder Liam Hughes shares some of the key lessons learned and insights gained from the first two years of the Biggerplate Unplugged Mind Map Conference series. Having taken the conference to five countries in just 2 years, Liam will share some insights into what has worked (and not worked), what we have learned from delegates, how the events have shaped strategy and innovation at Biggerplate, and what the future of this exciting conference series might look like!
Liam is the Founder of Biggerplate.com


---

Craig Scott
iThoughts
MindmAPPing from a developer perspective
Craig Scott, the independent developer of one of the first iOS mind mapping apps and latterly an OS X version, will talk about how his customers tend to use the tools he develops, and how this influences the development of new features and functionality.
Craig is the founder of iThoughts


---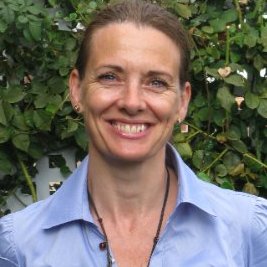 Sharon Curry
Fathomicity
Leaders with mind maps
Mind mapping is not only a great personal leadership tool, but also a collaborative powerhouse that promotes pluralism, inclusion, and execution. Sharon will draw upon her extensive experience of mapping in military, business, educational, charitable and civil service environments both in the UK and abroad to show organisations are 'mapping' into their most powerful and important resource. Their people.
Sharon is the Co-Founder of Fathomicity


---

Jamie MacDonald
MindGenius
A more effective way of working
We're always looking for methods, tools or techniques to help us be more effectiveand productive in our day-to-day business activities. Jamie shares a few insights into some of the barriers to effectiveness at work, and highlights how business mind mapping acts as the 'pain relief' and catalyst for a more effective and productive way of working.
Jamie is Head of Client Development at MindGenius


---
Raag Hazarika
Mindjet
5 Primary use cases for mind mapping
Raag will explore key areas for potential mind mapping usage, including project management, visual information dashboards, personal productivity, strategy and business planning, brainstorming, and problem solving.
Raag is UK Sales Manager at Mindjet


---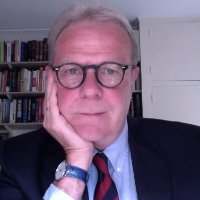 Mikko Arevuo
Regent's University, London
Mapping for improved group decision-making
Maps as epistemic objects can help decision-makers to make sense of complex problems and improve the quality of decision-making processes. Mikko's presentation is based on decision-making experiments conducted in controlled laboratory conditions on how decision-makers construct causal maps to find solutions to strategic problems.
Mikko is Senior Lecturer in Strategic Management at Regent's University in London


---

Norman McBrien
ExamTime.com
Best practice studying with mind maps
ExamTime.com is an online learning website where students and teachers create, discover, and share learning resources. The platform encourages students to build best practice into their study habits, and mind maps are a central part of this. In his talk, Norman will discuss how students and teachers are using mind maps in conjunction with other online tools to create memorable learning experiences.
Norman is Head of Marketing at ExamTime.com
---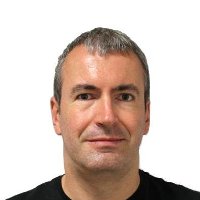 David Svoboda
Intel & ThinkBuzan
Hack your presentation skills with mind mapping
Having spent years training Intel employees to refine their presentation skills, and delivering product demonstrations and pitches around the world, David will share his personal experience of how the use of Mind Mapping software can give a presentation greater impact.

David is Desktop Enabling Manager at Intel, and a Trainer at ThinkBuzan
---


Sergey Soloviov
Independent Digital Professional

Injecting structure to support project health

Successful digital teams tend to have one or two thorough and structured thinkers. These individuals appreciate helpful rigidity of hierarchy when dealing with masses of information about their projects, a skill needed to survive in the digital world. This talk is an illustration of activities seen on every digital project where digital professionals exploit structure to reduce risk. Sergey talks about why mind mapping software does the job better than other tools.

Sergey is an independent contractor leading digital initiatives for UK-wide and global businesses
---

Madeleine Philippe
Maptelling

Equipping students with lifelong thinking and working skills

A key issue in teaching is providing learners with skills rather than superfluous data. Lifelong skills. Skills that enable them to learn and think. Skills that equip them for their future careers.
Madeleine will discuss how maps empower her students to learn, think, and communicate. How digital (and less digital) natives adopt these tools, and how they contribute to building skills for modern business.

Madeleine teaches English and presentation skills to students in economics, business engineering, management, and political sciences. She has developed the concept maptelling


---

Innovation Cafe 1

Awareness, Understanding, and Knowledge
Our 2015 Annual Mind Map Report revealed that the vast majority of the 1,000+ participants believed the biggest barriers to wider adoption of mind mapping were related to awareness, understanding, and knowledge. We view these three words as a progression, and will be asking delegates to discuss and share ideas about how the collective mind mapping community can help to improve our effectiveness in each stage. We will be capturing and collating ideas, and (where possible), identifying actions and ways to bring about instant improvements!
---

Innovation Cafe 2

The future of mind mapping
Following on from a lively discussion at #BPUN Berlin, we want to challenge our delegates to consider what the future may hold for mind mapping, and what innovations we would most like to see come to life in the coming years!
---


Biggerplate Q & A

As always, you'll have your chance to put your ideas, questions, and feedback to the Biggerplate team during this interactive session, where Biggerplate founder Liam Hughes will attempt to answer any and all questions from the floor!
---

Event Concludes at 16:45
We will be providing some post-event drinks at the venue, followed by further drinks and nibbles for those who would like to join us afterwards at the Shooting Star Pub at 125-129 Middlesex Street, London, E1 7JF (this is a short 5 minute walk from the conference venue)


---
Next Stop: New York City!
Can't make it to London this time? Why not plan ahead for the next Annual Conference, taking place in March 2016 in the wonderful city of New York, USA!
Stay tuned to Biggerplate.com/Events for news and information about next year's conference, and make sure you don't miss #BPUN taking a bite out of the Big Apple in 2016!
---
#BPUN London Partners:

When & Where

etc.venues
Bishopsgate Court
4-12 Norton Folgate
E1 6DQ London
United Kingdom


Thursday, 19 March 2015 from 09:00 to 16:30 (GMT)
Add to my calendar
Organiser
Biggerplate.com is the global home of mind mapping!
We provide the best source of mind mapping content, learning, and community in the world. Our online mind map library features thousands of mind map templates and examples that are available to download for free. We also provide training and events for people and organisations who want to get the maximum benefit from using mind mapping tools and techniques!