Description
Conference Theme: Is mind mapping the missing link?
Biggerplate Unplugged brings together mind map users, software developers, bloggers and trainers to explore trends, innovations, and possibilities in the world of mind mapping!
We'll be exploring situations where mind mapping is the best tool for the job, and looking at real-world use cases to understand how mapping helped. We'll also look at whether mind maps should be viewed as an end-product in themselves, or simply a component part of larger processes...
Where does mind mapping really fit within business, education, and government, and can it truly be considered the missing tool for modern information workers?

09:15 - 10:00

Registration and refreshments


10:00 - 10:20

Liam Hughes (Biggerplate)
Is mind mapping the missing link?
Biggerplate founder Liam Hughes makes the case for mind mapping as the missing link for modern information workers, and explores how this concept has shaped recent thinking, planning, and development at Biggerplate.

10:20 - 10:40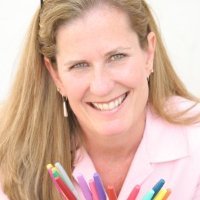 Jamie Nast (IdeaMappingSuccess.com)
Mind mapping and associative thinking
Jamie will lead a lively group activity where you will discover 1) How your brain naturally associates and processes information, and 2) How mind mapping reflects this natural association.

10:40 - 11:00

Chance Brown

(MindMapBlog.com & SPX Corporation)
Mind mapping for decision-making
Chance explores how mind maps can be used to enable better decision making, based on visual spatial organization of key factors, and the rapid storage and retrieval of important information.
11:00 - 11:30
Networking and refreshment break

11:30 - 12:20
David Sibbet (Grove Consultants International)
Interactive Workshop: Mind mapping and the Graphic Keyboard
Best-selling author on visualization David Sibbet will lead an exploration of where mind mapping fits within a broader 'visual' context. David will help us review our collective experiences and envisioned futures for the mind mapping approach.

12:20 - 12:40

Michael Deutch
(Mindjet)
Dashboards for success
Michael explains how he uses maps as dashboards to help manage his work and life in general! From product launches, starting a new business, to pursuing his passions, Michael will demonstrate how to organize and access all the information needed to thrive at work and in life!

12:40 - 13:00

Olin Reams (ConceptDraw)
Business accomplishment: Mind mapping from point A to B
How to use mind maps to competitively move your organization to the next stage of market development. Explores problems that can occur, and how to gain stakeholder consensus by building a solid plan for your situation using mind maps.
13:00 - 14:00
Lunch (Provided)

14:00 - 14:20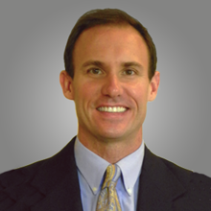 Dave Maxfield (ConsumerLawsc.com)
Collect-organize-present
A mapping methodology for lawyers, journalists, and information workers. Dave will discuss how mind maps can create order from mass amounts of information, and how to turn that information into convincing presentations.

14:20 - 14:40

James Franklin

(CB&I)
Mind mapping for project teams
James presents best practices and challenges in using mind maps to plan projects and teach project management concepts, exploring how to use mind map software to engage team members and progress seamlessly through project planning phases.

14:40 - 15:00

Shelley Hayduk

(TheBrain Technologies)
No limits mind mapping: Dynamic Information Visualization
Shelley explores the creation of large scale, no limits mind maps for individual knowledge expression, and organizational learning and responsiveness. Shelley will also explore what the next generation of mind mapping should look like, and the relationship between mind maps and dynamic visualization.
15:00 - 15:30
Networking and refreshment break

15:30 - 15:50

Biggerplate Q&A


A chance to put your questions, feedback, and ideas to the Biggerplate team, in an open and interactive discussion about recent developments and future plans for the mind map library and community!

15:50 - 16:20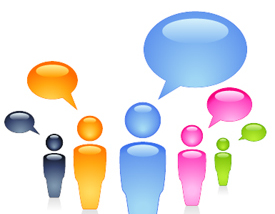 World Café: Mind mapping evolution and innovation


In this interactive group session, we'll ask attendees to explore the next stages in the evolution of mind mapping, and what innovations are expected/required to drive these changes. We'll also consider quick-wins and long term projects that can help to spread the adoption of mind mapping further over the coming years!
16:20 - 16:30

Conference Close

16:30 - 19:00
Post event drinks and networking!
Venue & Location
Join us the the newly-renovated Sheraton Hotel, located right in the heart of the historic Fisherman's Wharf in San Francisco! A great location for those coming from out of town, and easy-to-reach for those based in the Bay Area, with great transport links, and lots to see in the surrounding area!

Please note: Refunds are not available on event tickets booked

Organizer of Biggerplate Unplugged - The Mind Map Conference
Biggerplate.com is the global home of mind mapping!
We provide the best source of mind mapping content, learning, and community in the world. Our online mind map library features thousands of mind map templates and examples that are available to download for free. We also provide training and events for people and organisations who want to get the maximum benefit from using mind mapping tools and techniques!