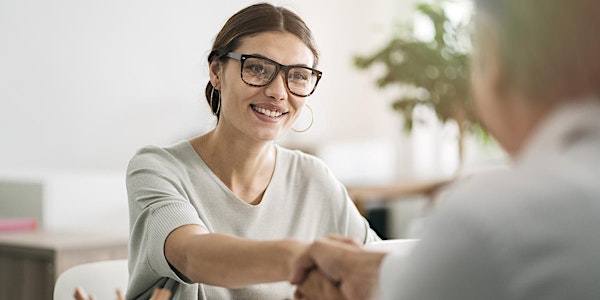 BIID Graduate Portfolio Afternoon, Design Centre Discovery Tour and 'Life A...
Location
Various venues in Chelsea, London
London
SW3
United Kingdom
Description
ABOUT
Are you about to graduate or have recently graduated from a course in interior design? Do you want to gain an insight into how professional designers embarked on their own careers in interior design, what they look for in potential candidates and what their expectations are for graduates' portfolios and skill sets?
If so, the BIID invites you to participate in an informal and educational afternoon of discussion and coaching from BIID Registered Interior Designers.
The afternoon is being generously hosted by Poliform in their stunning London showroom on the Kings Road and practising designers will be on hand to mentor recent graduates over delicious Italian nibbles before we set off to the nearby Design Centre Chelsea Harbour for a private guided 'Discovery Tour' of select BIID Industry Partner showrooms.
The day will be capped off by the perennial BIID calendar favourite 'Life After Graduation' panel at Roca London Gallery. This informative event will give you an insight into the journey of four interior designers from graduation to their current careers in residential and commercial interiors as well as why they chose to join the Professional Body that represents their industry, the BIID.
Students will have the opportunity to ask questions of the panel members to give them an insight into how they can kick start their careers in interior design. The discussion will be chaired by BIID Member Lindsey Rendall with fellow BIID designers Matt Freeman, Ciara Langley and Liz Bell.
To book your place on the Graduate Portfolio Afternoon, Discovery Tour and Life After Graduation Panel, please register 1 ticket to each of the sessions you are interested in attending.

Tickets are limited to 30 guests for the Portfolio and Discovery Tour sessions, tickets to the Panel in the evening are limited to 60 guests.
WHAT TO EXPECT
Programme:
Graduate Portfolio Afternoon
Venue: Poliform, 278 Kings Road, London, SW3 5AW
12.00 pm – 12.30 pm Registration and light 'Italian Style' sandwich lunch
12.30 pm – 1.00 pm Introduction from BIID President Harriet Forde and Past Presidents Charles Leon and Gilly Craft;
Harriet will share her experience emerging as a designer and her experiences in the design industry

Charles will give advice to the graduates on how to make an impression and secure an interview

Gilly will discuss what professional portfolio standards are, what employers are looking for

, and

the 'Do's and Don'ts' when compiling a portfolio
1.00pm – 1.15pm Q&A
1.30 pm – 2.30 pm Break out Session
The graduates will split into groups: 1 designer to 1 group of graduates (no more than 4 to 5 graduates per group). The mentors will be available to answer questions and if brought, review the portfolios in an open casual discussion format.
Mentors: BIID Members and practicing interior designers Harriet Forde, Charles Leon, Gilly Craft, Lester Bennet and Gwendoline Alderton.
Design Centre Chelsea Harbour Discovery Tour
Venue: Design Centre, Lots Rd, Fulham, London SW10 0XE

3.30 pm to 4.00 pm Coffee Break (not included)
4.00 pm – 5.00 pm Private Guided tour of showrooms: Christopher Peacock, Samuel Heath, Savoir Beds and Porada
'Life After Graduation'
Venue: Roca London Gallery, Station Court, Townmead Road, London, SW6 2PY

5.30 pm – 8 pm Life After Graduation panel discussion
Panellists: Lindsey Rendall (Chair), Matt Freeman, Ciara Langley and Liz Bell
WHAT TO BRING
Portfolio session: Please bring your portfolio with you to be briefly discussed in small groups. This is not compulsory, so please come along even if you do not want to have your portfolio reviewed.
WHAT YOU WILL LEAVE WITH
Recent graduates will be instructed with practical hands on advice that they can use to improve their chances of employability in a very competitive industry. This will also be a great chance to network with industry peers.
WHO SHOULD ATTEND
This event is exclusively for final year and recently graduated BIID student members
About the venues
POLIFORM – Internationally renowned furniture brand Poliform is famous for its elegant Italian contemporary design. Still a family run business the brand is based in Brianza, north of Milan, but now has over 40 showrooms worldwide. Encompassing wardrobe systems, furniture, soft furnishings and more latterly kitchens, Poliform and has collaborated with some of the world's best designers and is now the ultimate homes super brand. The King's Road outpost is a sanctuary of calm and showcases a beautifully curated collection, enabling clients, designers and architects to experience the brand and its solutions in a lifestyle setting.
DESIGN CENTRE CHELSEA HARBOUR – Design Centre, Chelsea Harbour is home to 120 showrooms and over 600 of the world's most prestigious luxury brands, it is the largest of its kind in Europe. More than a resource, it is a thriving platform, both creatively and commercially, for an exceptionally dynamic industry. Nowhere else will you find such a high concentration of design's biggest names shaping luxury interiors today – all at one address. It is the 'interior design world's Mecca' says Vanity Fair
ROCA LONDON GALLERY - Design, Innovation, sustainability and wellbeing have been the cornerstone of Roca for over a century. An unerring adherence to these values has driven Roca to become a world leader in the design and manufacture of bathroom products. The company dates from 1917, when the Roca family started building its first production plant in Gavà (Barcelona) to produce cast-iron radiators. Roca's flagship showroom, Roca London Gallery, designed by Zaha Hadid Architects is located in the Chelsea Design Quarter and features over 200-bathroom products.
Additional information
This event is in three parts, please register 1 ticket per session you are interested in, attending all three parts is not compulsary. Please note that the three parts each occur at three seperate venues.
If you have any queries, please email the office at info@biid.org.uk or call 020 7628 0255.
All BIID events and training courses are subject to standard terms and conditions which can be read in full below:
---
Terms and Conditions:
If you wish to cancel your booking to a paid event, please send a refund request via Eventbrite. A full refund will be issued if your refund request is received 10 working days prior to the day of the event.

The full delegate fee will be forfeited for non-attendance (for any reason) without prior notice or cancellation of your booking.

A replacement delegate nominated and confirmed by you is permitted, but must be confirmed in writing to info@BIID.org.uk prior to the event.

If you wish to cancel your booking to a free event please do so via Eventbrite as soon as possible so that your ticket can be reallocated.

The BIID reserves the right to make changes to the programme.

The BIID reserves the right to cancel the event if unavoidable circumstances arise.

This event will be photographed and videoed. Attendance constitutes consent for these images/videos to be used, by the BIID and its partners, for promotional purposes.

In compliance with the Data Protection Act, we must point out that the information on this form will be kept on a database.

These terms and conditions shall be governed by and construed under the laws of England and Wales and you submit to the exclusive jurisdiction of the Courts of England and Wales.