Description
BLING! TING! Brighten up your bike with tinsel and light and join Father Christmas and his helper Myrtle for a very special Yuletide ride. Follow Santa and his tiny helper as they wind through Kensington's most famous sights before we sing along to Carols at the beautiful V&A. Setting off from Kensington Palace at 1.30pm on Saturday 10th December and ending after dark at 5pm with a delicious Christmas treat at a mystery final venue.
Saturday 10 December
Starting time - 1:30pm
Time for Carols at the V&A – 3pm
Finishing time – about 5pm
Meeting point: Kensington Palace, by the statue of Queen Victoria
End point: South Kensington area
Leisurely pace
Age -14 years and upwards
Young people under 16 should be accompanied by an adult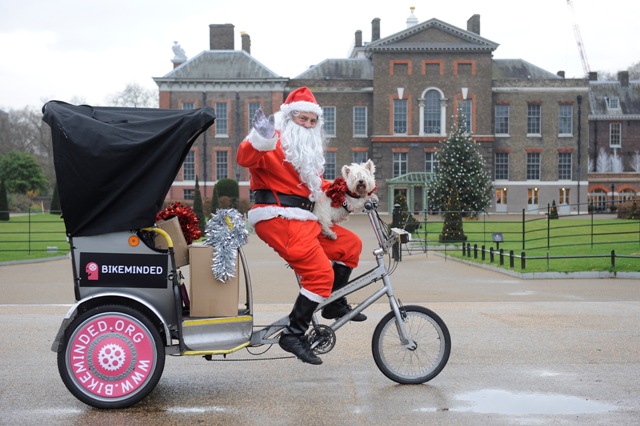 This ride will be marshalled.
An ability to ride a bike is all that is required.
If you need to brush up your cycling skills, you can take part in a free cycle skills session.
Tickets cost £5 and should be purchased in advance.
For more information email cycling@rbkc.gov.uk or call 020 7361 4259.
See you there!