Description
Breaking Away
The Bikeminded Film Club is back for a third year! It will be held in the unique art-decó lecture theatre at the Kensington Central Library, a cosy venue to watch cycling-themed films during the autumn and winter. There will be a screening the last Tuesday of every month at 7.30pm from October 2015 to April 2016. Did we mention that entrance is free?
The last screening will be Breaking Away, a 1979 American coming of age comedy-drama that follows a group of working class teenagers who recently graduated from high school. The film won the 1979 Oscar for best original screenplay and received nominations in four other categories, including best picture.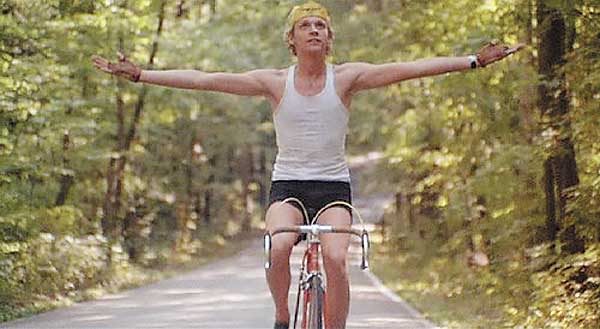 Date Tuesday 26 April 2016
Film Breaking Away (US, 1979)
Comedy-drama
Language English
Director Peter Yates
Certificate 12
Venue Lecture Theatre (attached to Kensington Central Library) on Phillimore Walk
Doors open 7pm
Film begins 7.30pm
Admission Free with ticket only
Find out more about the film in The Guardian's article or watch the trailer.
To discover more about our film club and our cycling campaign visit www.bikeminded.org
So if you fancy coming down to the Bikeminded Film Club, book your free tickets on this page to avoid disappointment. See you there!