Description
The Bikeminded Film Club is back for a fourth year! It will be held in the unique art-decó lecture theatre at the Kensington Central Library, a cosy venue to watch cycling-themed films during the autumn and winter. Did we mention that entrance is free?
The first screening will be Benda Bilili, a documentary film that follows a group of street musicians in the Democratic Republic of Congo and their trajectory to perform concerts in Europe. The core members of the band called Staff Blenda Belili are disabled due to poliomyelitis and move around in specially customized tricycles. They used to live around the grounds of the zoo in Kinshasa, the country's capital. The name of the band and the film "Benda Bilili" means "look beyond appearances" in Lingala.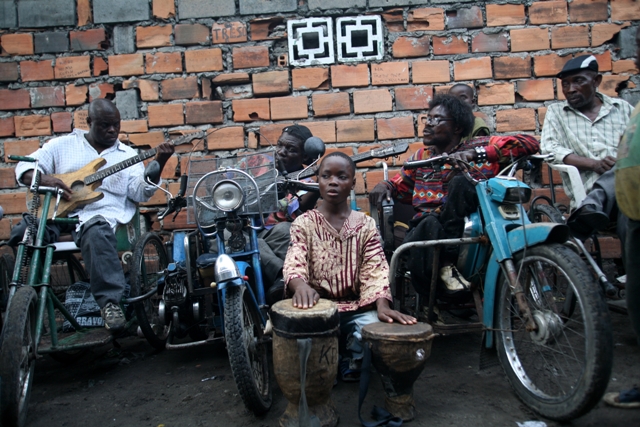 Date Thursday 3 November
Film Benda Bilili (Franco-Belgian 2010)
Documentary
English Subtitltes
Directors Renaud Barret and Florent de La Tullaye
Certificate PG

Venue Lecture Theatre (attached to Kensington Central Library) on Phillimore Walk
Doors open 7pm
Film begins 7.30pm
Admission Free with ticket only
Find out more about the film in The Guardian's review or watch the trailer.
To discover more about our film club and our cycling campaign visit www.bikeminded.org
So if you fancy coming down to the Bikeminded Film Club, book your free tickets on this page to avoid disappointment. See you there!