Description
The Bikeminded Film Club is back for a fourth year! It will be held in the unique art-decó lecture theatre at the Kensington Central Library, a cosy venue to watch cycling-themed films during the autumn and winter. Did we mention that entrance is free?
The second screening will be E.T the Extra-terrestrial, which tells the story of a lonely boy who befriends an extra-terrestrial – dubbed E.T. - stranded on Earth. The boy and his siblings help E.T to return home while trying to keep the secret from their mother and the government.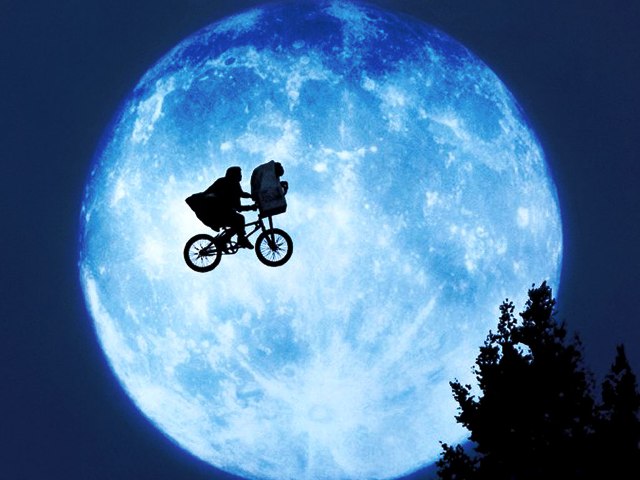 Date Tuesday 31 January
Film E.T. the Extra-terrestrial (USA, 1982)
Science fiction fantasy film
English Language
Director Steven Spielberg
Certificate U
Venue Lecture Theatre (attached to Kensington Central Library) on Phillimore Walk
Doors open 7pm
Film begins 7.30pm
Admission Free with ticket only
Find out more about the film in The New York Times' review from 1982 or in more recent reviews in Rotten Tomatos.
You can also watch the trailer here.
To discover more about our film club and our cycling campaign visit www.bikeminded.org
So if you fancy coming down to the Bikeminded Film Club, book your free tickets on this page to avoid disappointment. See you there!