Description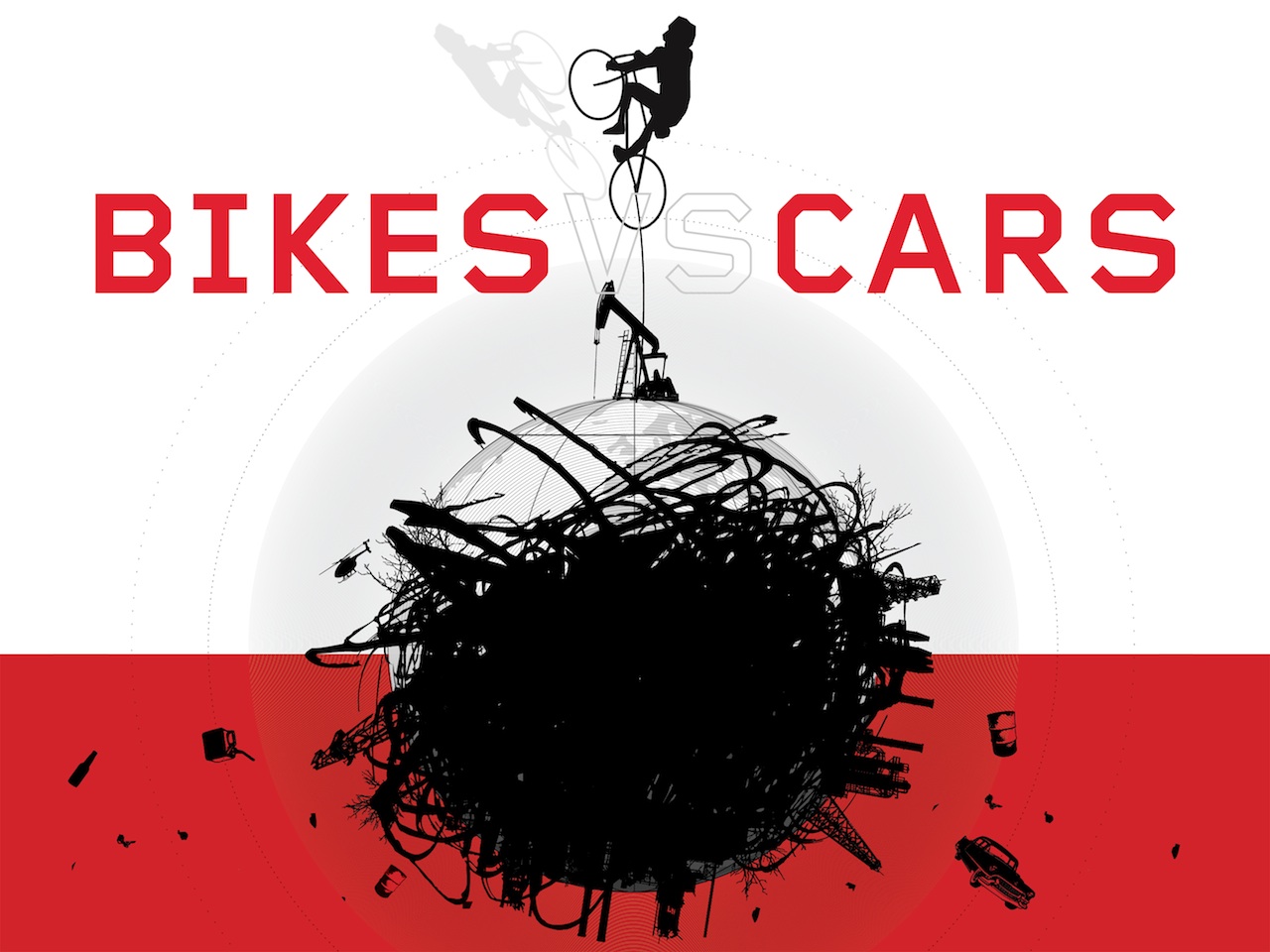 Bikes vs Cars is the new documentary from director Fredrik Gertten. The film explores traffic infrastructure in Los Angeles, Sao Paolo, Toronto and Copenhagen, looking for a workable solution to the problems caused by the seemingly endless growth in the number of cars on the road. We are fighting a rearguard action to cope with the volume of cars and keep the traffic moving. Despite the motor car causing severe ancillary, linked problems such as air pollution and diminishing levels of fitness, there is nonetheless a widespread public resistance to attempts to diminish its dominant position in our lives. At its best, the car is a convenient, speedy, independent, weather-protected mode of travel, but it's also a fossil-fuel-fed, lumbering spewer of noxious fumes, posing a serious danger to cyclists and pedestrians everywhere. "We want cars to increase the ability to move, and when that ability is taken away, it quits making sense." (Trey Richardson)
To introduce the post-film discussion, we've invited well-known and extremely knowledgeable cycling campaigner Donnachadh McCarthy. The discussion will be chaired by Greer Nicholson of Transition Leytonstone.
Light refreshments and drinks (alcoholic or non) will be available. The event is free, but donations towards our costs are more than welcome.

THIS EVENT IS VERY POPULAR, SO TO AVOID DISAPPOINTMENT, PLEASE PRINT YOUR TICKET AND ARRIVE AT LEAST 10 MINUTES BEFORE THE SCREENING STARTS!