Descrição
Important: Price is 5€ per person to be paid at the venue, on the day of the class.
After a busy working day, take a bit of time to breath, reconnect to your
body and relax yourself…
During this one hour class, we will experience mindfulness to
understand and erase tensions in the body, we will learn how to softly
stretch to stimulate the deep muscles, reconnect our body and our
mind. It will help you gain balance, reinforce your posture and calm
down your mind flow.
The technique of this class is inspired both by yoga exercises and
contemporary dance exercises focused on breathing and deep muscles
(do not worry you will not be asked to dance, unless you ask for it :)).
"I believe we are all one in all we do, and not only one mind (when we work)
and one body (when we practice sports); understanding our body and the
connection with our mind makes us stronger and more conscious."
Dress Code: Shorts or Leggings and T-shirt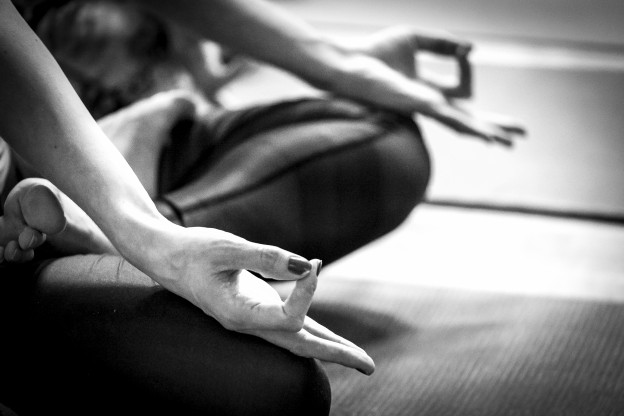 The Teacher - Ambre Perez
"After a few years working in finance (London) after my graduation from a business school, I decided to live my dream and become a professional contemporary dancer and teacher.
I always danced since my youngest years: in Marseille, London (Pineapple School), and Paris (RIDC) where I followed a 2 years intensive professional dance formation to get graduated from the French Culture Ministry and Paris Opera School. I am a dancer and teacher, and my work is focused on "mindfulness" body as we tend to forget the connection between our mind and body in our crazy lives :) In contemporary dance, the body and conscious of it is central. I learnt yoga and Pilates as well, to enrich and get further in the approach of the body and the way to understand it, strengthen it and take care of it. Today, I teach contemporary dance and yoga/mindfulness."
---