Location
Cardiff Central Library
The Hayes
Cardiff
CF10 1FL
United Kingdom
A470: Poems for the Road / Cerddi'r Ffordd takes to the road! A470: Poems for the Road / Cerddi'r Ffordd ar y ffordd!
About this event
Following publication of A470: Poems for the Road / Cerddi'r Ffordd we thought we should hit the road for real. We are kicking off what will hopefully be a series of summer visits to the bookshops and libraries of Wales with an afternoon of poetry at Cardiff Library.
Fe wnaeth cyhoeddi A470: Poems for the Road / Cerddi'r Ffordd godi awydd i fod ar y ffordd go iawn. Cam gyntaf cyfres o ymweliadau trwy'r haf â siopau llyfrau a llyfrgelloedd Cymru yw pnawn o farddoniaeth yn Llyfrgell Caerdydd.
With readings from Kevin Mills, Tracey Rhys, Mike Jenkins, Nicholas McGaughey, Morgan Owen, Christina Thatcher, Jeremy Dixon, Sian Northey and more the event will be bilingual, giving you an opportunity to hear poetry in both English and Welsh. The readings will be followed by a Q and A session.
Bydd darlleniadau gan Kevin Mills, Tracey Rhys, Mike Jenkins, Nicholas McGaughey, Morgan Owen, Christina Thatcher, Jeremy Dixon, Sian Northey a mwy, ac fe fydd yn ddigwyddiad dwyieithog, gyda chyfle i chi glywed y cerddi yn Gymraeg ac yn Saesneg. Bydd sesiwn holi ac ateb ar y diwedd.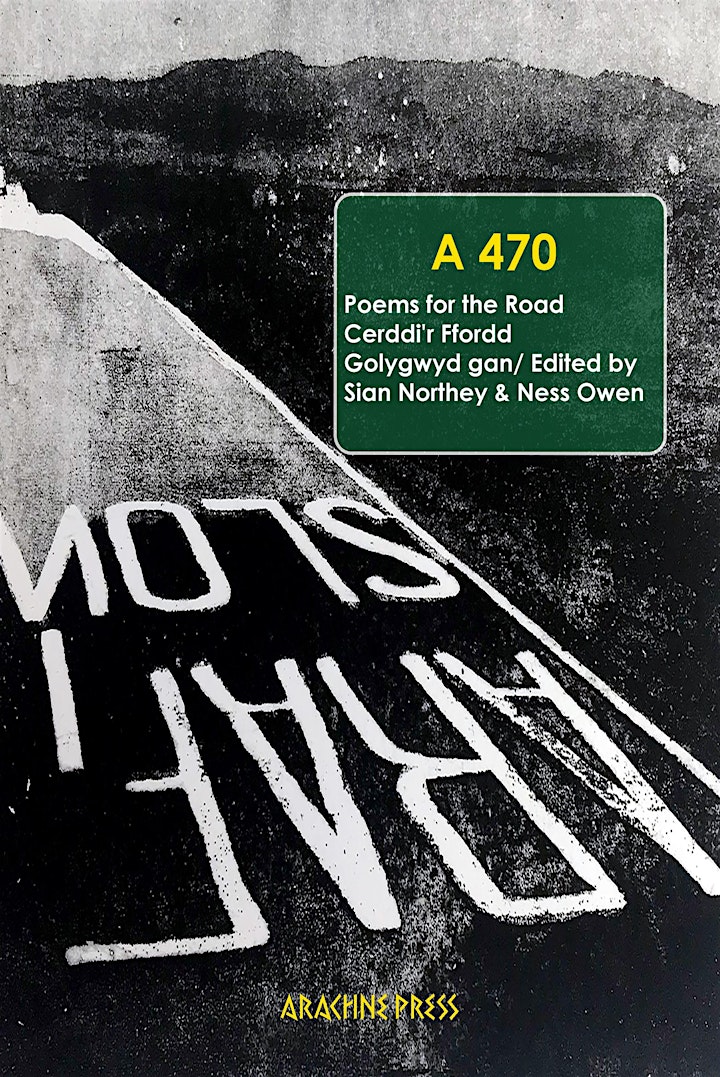 A470: Poems for the Road / Cerddi'r Ffordd is a collection of original poems by Welsh poets, all written in reponse to the 186 mile road which runs the length of Wales – from shore to shore and north to south. From the seashore to slate quarries, from nuclear power stations and fighter plane flypasts to forests, mountains and the capital city, the poems included here take us on a journey through memory, myth, love and grief.
Mae A470: Cerddi'r Ffordd yn gasgliad o gerddi gwreiddiol gan feirdd o Gymru, pob un ohonynt yn ymateb i'r ffordd 186 milltir o hyd a red ar draws Cymru o arfordir y gogledd i arfordir y de. Awn o'r traethau i'r chwareli llechi, o atomfeydd niwclear ac awyrennau rhyfel i goedwigoedd, mynyddoedd a'r brifddinas, ac mae'r cerddi yn ein harwain ar daith trwy gof ac atgof, chwedl, cariad a galar.
The poems, which were submitted by writers in either English or Welsh in reponse to an open call, were chosen on merit and then translated into the other language, meaning that each work in the anthology is side by side with its translation either from, or into, Welsh, intended to celebrate the magnificence of both languages and the artistry of poets and translators.
Roedd gwahoddiad agored i feirdd gyflwyno cerddi Cymraeg neu Saesneg, dewiswyd y goreuon ac yna eu cyfieithu i'r iaith arall. Golyga hyn bod pob cerdd yn ymddangos ochr yn ochr â'i chyfieithiad, cyfieithiad i'r Gymraeg neu o'r Gymraeg, gyda'r bwriad o ddathlu'r ddwy iaith ac arddangos doniau beirdd a chyfieithwyr.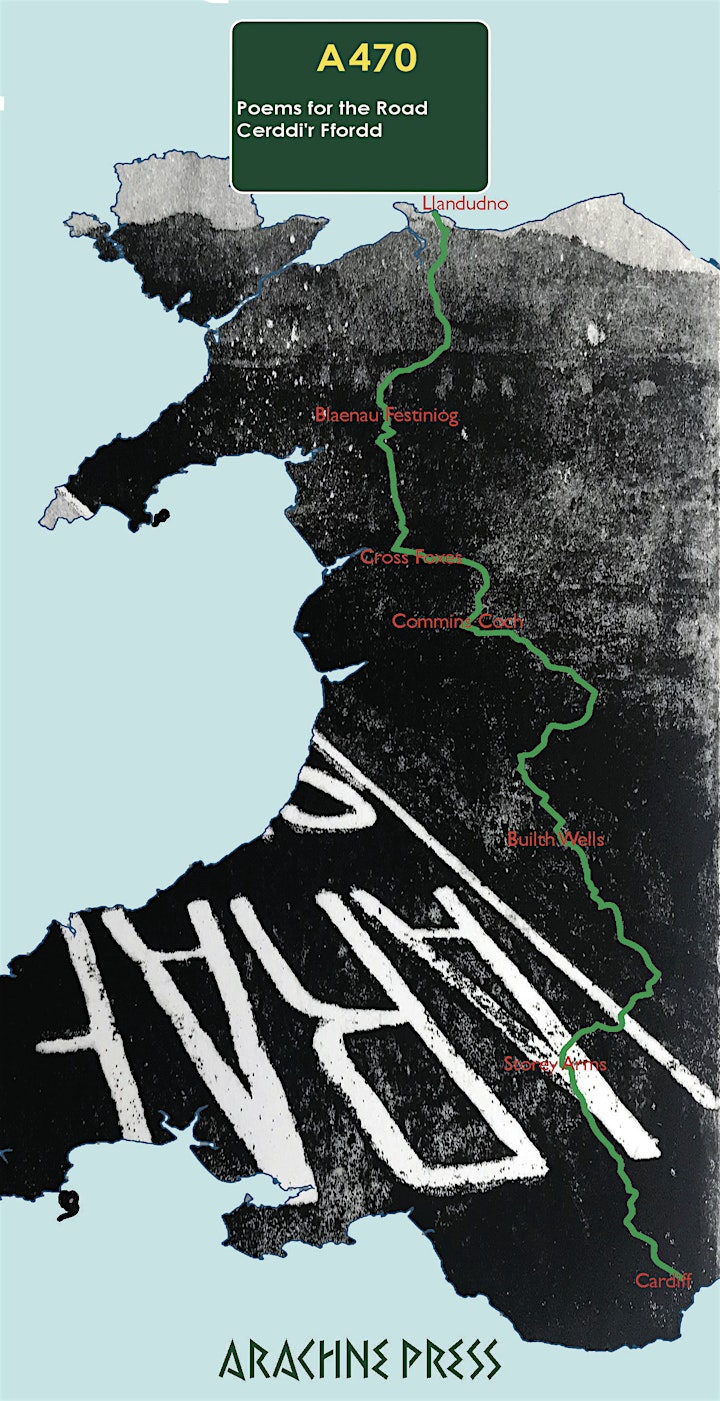 This is a free event but please register if you would like to join us as audience numbers are limited. Tickets are free and you can also reserve a book to buy at the event with your ticket.
Do check our Twitter feed and Eventbrite Organiser Page for announcements about other events along the A470 too.
Mae hwn yn ddigwyddiad rhad ac am ddim, ond cofrestrwch i gadw lle os gwelwch yn dda gan fod y nifer all fynychu yn gyfyngedig. Tocynnau yn rhad ac am ddim: Mynediad Cyffredin, Mynediad a neilltuo llyfr i'w brynu yn y digwyddiad.
Edrychwch ar ein cyfrif Trydar a'n tudalen Eventbrite i gael gwybod am ddigwyddiadau eraill ar hyd yr A470.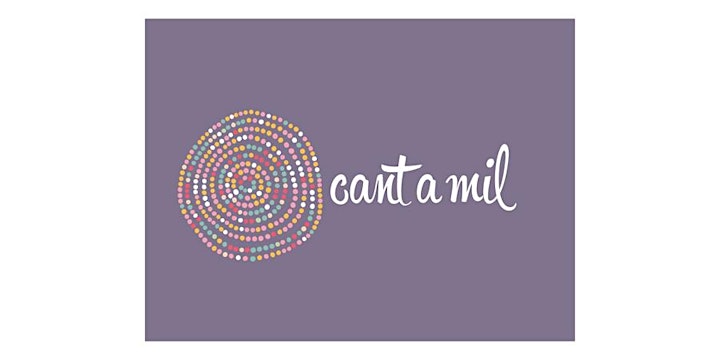 Books will be sold by Cant a mil Bookshop.
Cant a mil is a Welsh language bookshop in Cardiff.
Siop llyfrau Cymraeg yw Cant a mil ym Mynydd Bychan, Caerdydd.
Line-up / Pwy fydd yn cymryd rhan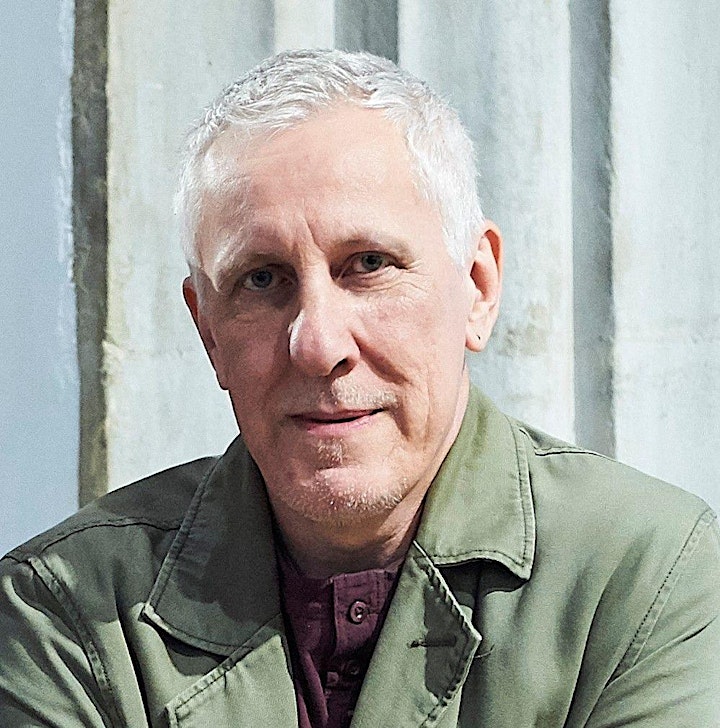 Kevin Mills is Professor of English Literature at the University of South Wales. He has published three monographs, numerous essays on literary topics, and three collections of poetry.
Kevin Mills: athro Llenyddiaeth Saesneg ym Mhrifysgol De Cymru. Mae wedi cyhoeddi tri monograff, sawl ysgrif ar bynciau llenyddol, a thri chasgliad o farddoniaeth.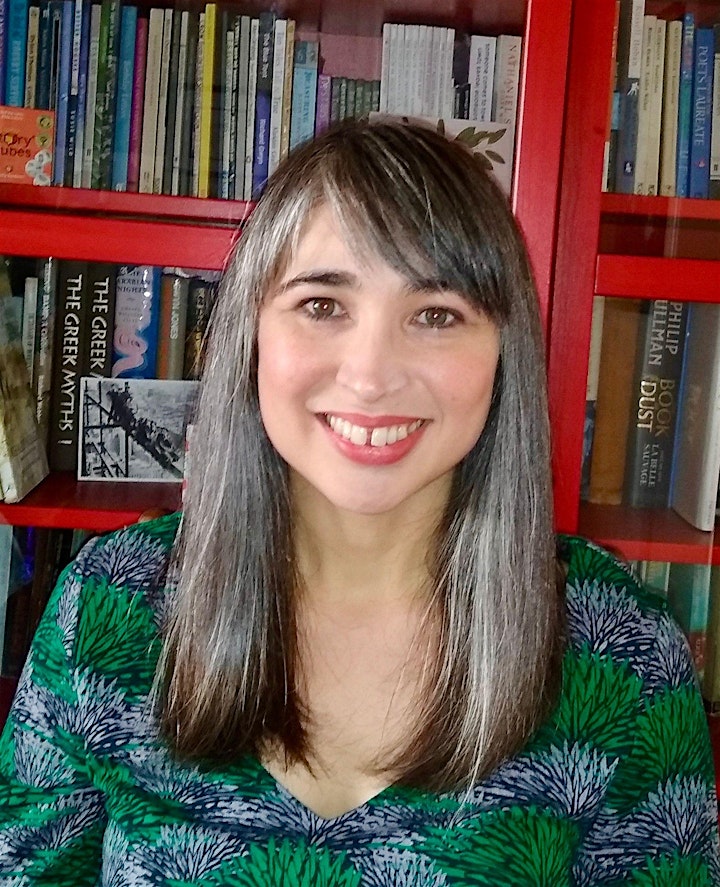 Tracey Rhys is a writer, editor and proof reader from South Wales, winner of the Poetry Archive's 'WordView Now!' competition in 2020. Tracey's first pamphlet, Teaching a Bird to Sing (Green Bottle Press, 2016), was the result of a Literature Wales award. She has worked with Winterlight Theatre, creating poetry monologues as part of two new stage plays exploring autism in adults, and had her poetry exhibited at The Senedd for Autism Awareness month. She has published widely in journals.
Tracey Rhys: sgwennwr, golygydd a phrawf ddarllenydd o Dde Cymru, enillydd cystadleuaeth 'WordView Now!' y Poetry Archive yn 2020. Roedd pamffledyn cyntaf Tracey, Teaching a Bird to Sign (Green Bottle Press, 2016) yn deillio o ysgoloriaeth Llenyddiaeth Cymru. Mae wedi gweithio gyda'r Winterlight Theatre, gan greu monologau barddonol fel rhan o ddwy ddrama lwyfan newydd yn archwilio'r pwnc o awtistiaeth mewn oedolion, a chafodd ei barddoniaeth ei arddangos yn y Senedd yn ystod mis Ymwybyddiaeth Awtistiaeth. Mae wedi cyhoeddi ei gwaith mewn amrywiaeth o gyfnodolion.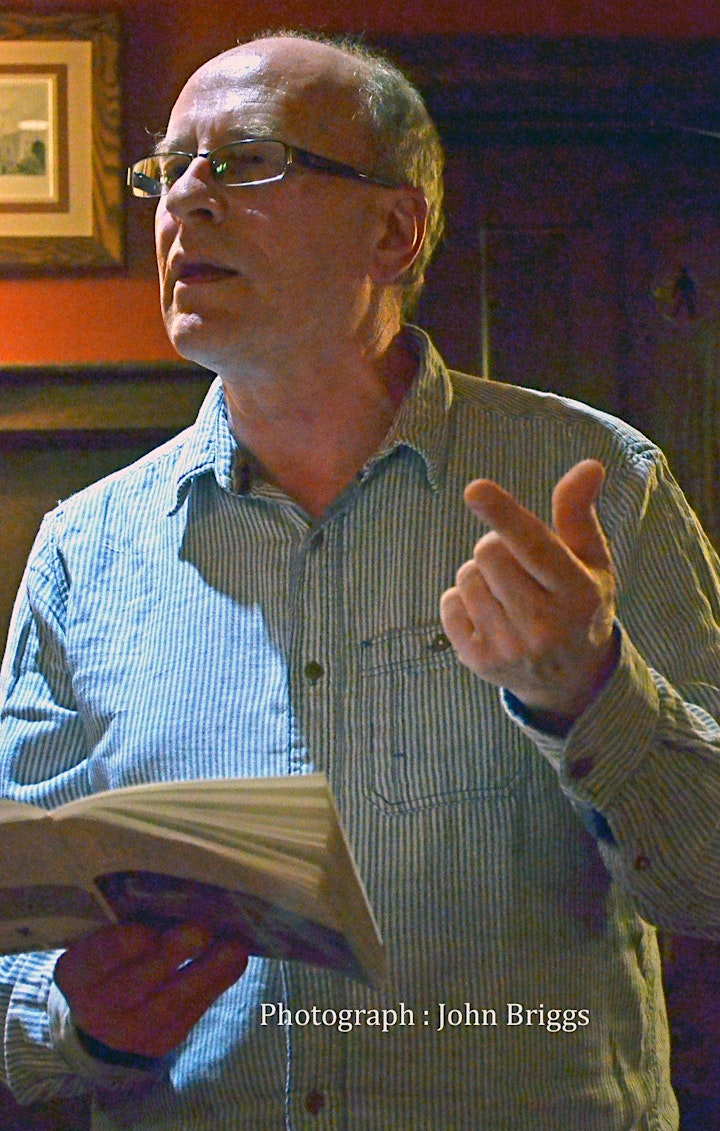 Mike Jenkins is a retired teacher of several comprehensive schools, former editor of 'Poetry Wales' & co-editor of 'Red Poets' for 28 years. Mike's latest books of poetry include – 'The 3 Molas' (Carreg Gwalch) poems from Cameroon with Eric Ngalle Charles & Ifor ap Glyn and 'Anonymous Bosch' ( Culture Matters) poems in Merthyr dialect with photos by Dave Lewis.
Mike Jenkins: athro wedi ymddeol ar ôl dysgu mewn sawl ysgol gyfun yw Mike Jenkins. Mae'n gyn-olygydd 'Poetry Wales' ac yn gyd-olygydd 'Red Poets' ers 28 mlynedd. Ei gyfrolau diweddaraf yw 'The 3 Molas' (Carreg Gwalch), cerddi o'r Camerŵn gyda Eric Ngalle Charles ac Ifor ap Glyn ac 'Anonymous Bosch' (Culture Matters), cerddi yn nhafodiaith Saesneg Merthyr gyda ffotograffau gan Dave Lewis.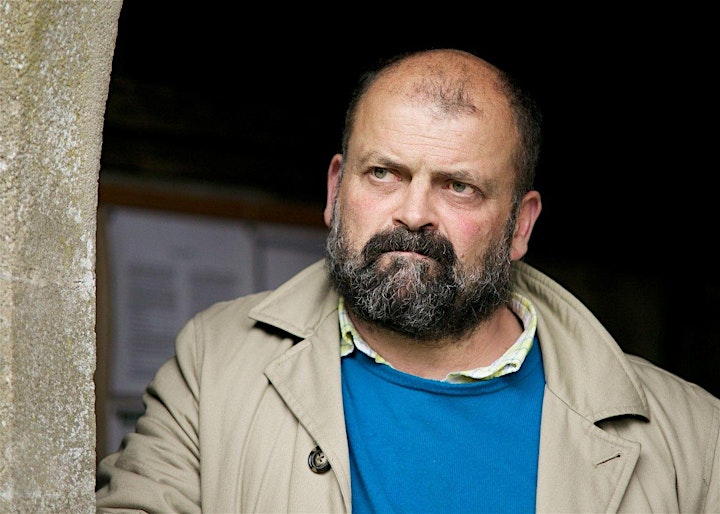 Nicholas McGaughey is an actor. He has work forthcoming in Skylight 47, Gyroscope Review, Sarasvati, Voices Israel, Blood Puddles, Chicago Literati, 3 Elements Review, Lit-Tapes, Poetry Salzburg Review, Scene and Heard.
Nicholas McGaughey: actor, a bydd ei waith i'w weld yn Skylight 47, Gyroscope Review, Sarasvati, Voices Israel, Blood Puddles, Chicago Literati, 3 Elements Review, Lit-Tapes, Poetry Salzburg Review, Scene a Heard.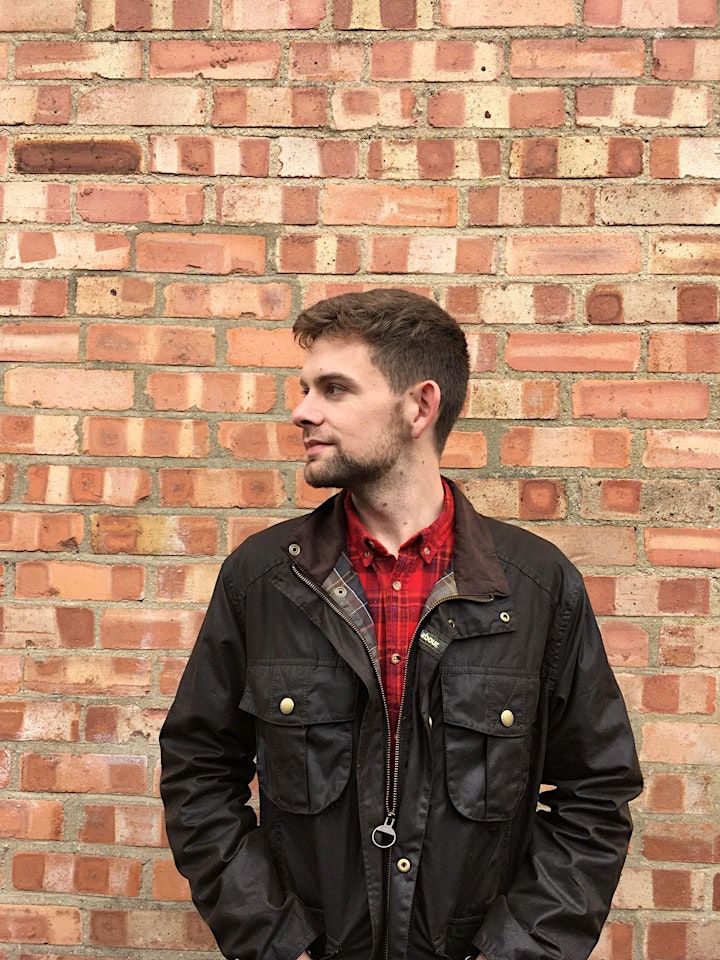 Morgan Owen is a poet and essayist from Merthyr Tudful, who writes in Welsh. In 2019, he won the Michael Marks Award for Poetry in a Celtic Language for his pamphlet moroedd/dŵr (Cyhoeddiadau'r Stamp, 2019). In 2020, Morgan was awarded a Literature Wales Writer's Bursary to develop a collection of essays centred on Merthyr. He is currently concentrating on poetry that aims to make sense of the pandemic experience, and the uncertain post-pandemic world.
Morgan Owen: bardd ac ysgrifwr o Ferthyr Tudful, sydd yn ysgrifennu yn Gymraeg. Yn 2019 enillodd Wobr Michael Marks ar gyfer Barddoniaeth mewn Iaith Geltaidd gyda'i bamffledyn moroedd/dŵr (Cyhoeddiadau'r Stamp, 2019). Yn 2020 derbyniodd Morgan Fwrsari Llenyddiaeth Cymru i ddatblygu casgliad o ysgrifau wedi'u seilio ar Ferthyr. Ar hyn o bryd mae'n canolbwyntio ar farddoniaeth sy'n ceisio gwneud synnwyr o brofiadau cyfnod y pandemig ac ansicrwydd y byd ôl-bandemig.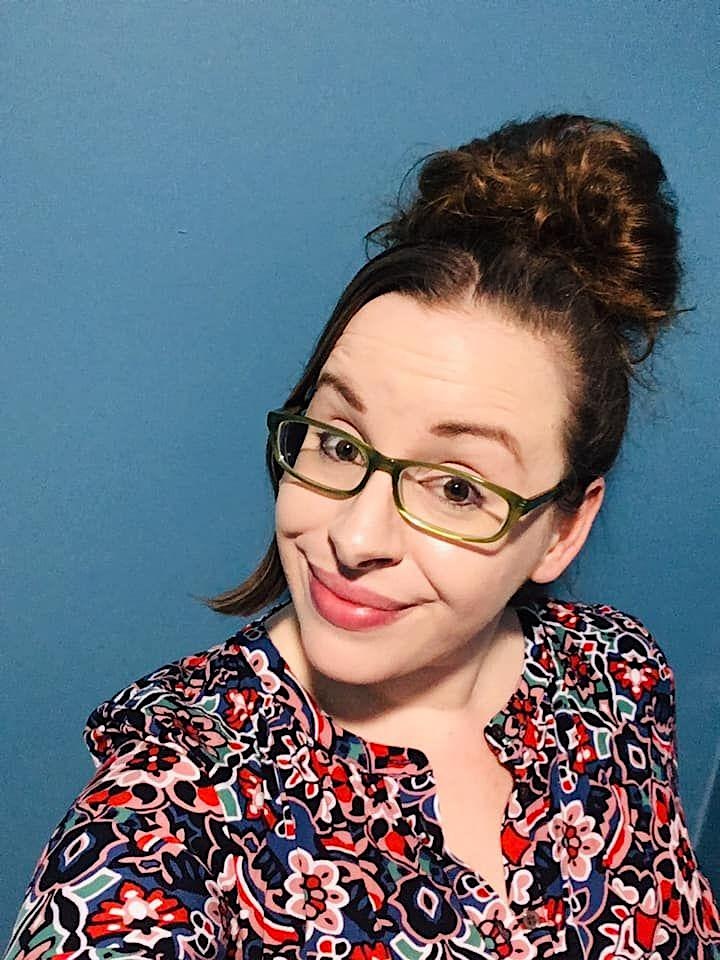 Christina Thatcher is a Creative Writing Lecturer at Cardiff Metropolitan University. She keeps busy off campus as Poetry Editor for The Cardiff Review, a tutor for The Poetry School, a member of the Literature Wales Management Board and as a freelance workshop facilitator across the UK. Her poetry and short stories have featured in over 50 publications including The London Magazine, Magma, North American Review, The Interpreter's House and more. She has published two poetry collections with Parthian Books: More than you were (2017) and How to Carry Fire (2020).
Christina Thatcher: Darlithydd Ysgrifennu Creadigol ym Mhrifysgol Fetropolitan Caerdydd. Pan nad yn y coleg mae'n cadw'n brysur trwy fod yn Olygydd Barddoniaeth ar gyfer The Cardiff Review, yn diwtor gyda The Poetry School, yn aelod o Fwrdd Rheoli Llenyddiaeth Cymru, ac yn gweithio fel hwylusydd gweithdai llawrydd ar draws Prydain. Mae ei barddoniaeth a'i straeon byrion wedi ymddangos mewn dros 50 o gyhoeddiadau gan gynnwys The London Magazine, Magma, North American Review, The Interpreter's House ac eraill. Mae wedi cyhoeddi dau gasgliad o farddoniaeth gyda Parthian: More than you were (2017) a How to Carry Fire (2020).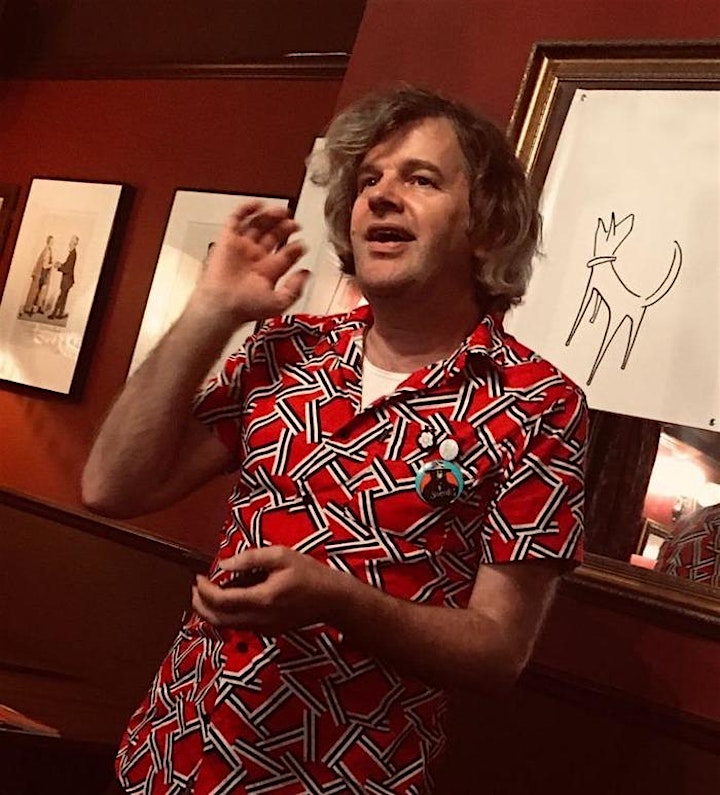 Jeremy Dixon was born in Essex and now lives in rural South Wales making Artist's Books that combine poetry and photography. His poems have appeared both online and in print in Roundyhouse Magazine, Riptide Journal, Lighthouse Journal, Durable Goods, and Really System, among others.
Jeremy Dixon: ganwyd Jeremy Dixon yn Essex ac mae bellach yn byw yng nghefn gwlad De Cymru ble mae'n creu Llyfrau Artist sydd yn cyfuno barddoniaeth a ffotograffiaeth. Mae ei gerddi wedi ymddangos ar lein ac mewn print yn Roundyhouse Magazine, Riptide Journal, Lighthouse Journal, Durable Goods, a Really System, ymysg llefydd eraill, ac mae wedi cyhoeddi dau gasgliad gydag Arachne Press.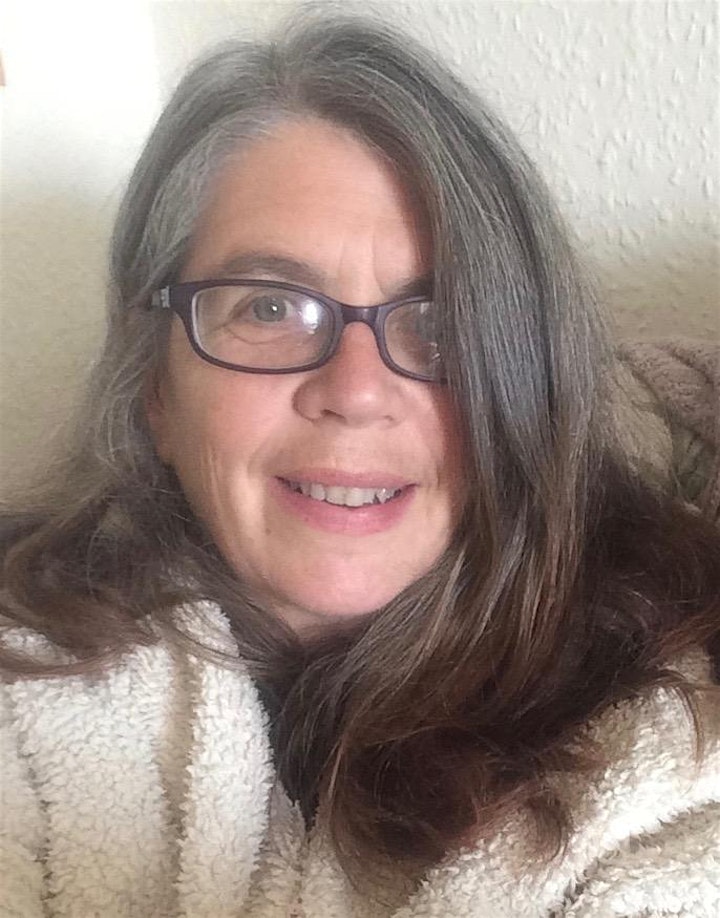 Sian Northey is a freelance author, poet, translator and editor. She is one of the editors for our Welsh/English bilingual poetry anthology A470.
She was chosen to be part of Hay Festival's Writers at Work scheme in 2016 and 2017. In 2018 she was invited by Literature Across Frontiers to attend an international poetry translation workshop in Kerala, India, and was also chosen to be part of an international artistic retreat on Ynys Enlli/Bardsey under the auspices of Write4Word and Kultivera (Swedish arts organisation).
In 2019 she was part of the Theatr Genedlaethol's new writers' scheme, which culminated with a rehearsed public reading at Theatr Gwynedd and Theatr Clwyd of her play 'Un Tro'. Another short play was part of a performance by Dirty Protest.
Mae Sian Northey yn awdur llawrydd ac mae bellach wedi ysgrifennu, cyfieithu neu olygu dros 17 o lyfrau, yn amrywio o farddoniaeth i nofelau ar gyfer plant. Magwyd Sian yn Nhrawsfynydd ac mae bellach yn byw ym Mhenrhyndeudraeth, yng Ngwynedd. Mae ganddi Ddoethuriaeth mewn Ysgrifennu Creadigol o Ysgol y Gymraeg, Prifysgol Bangor.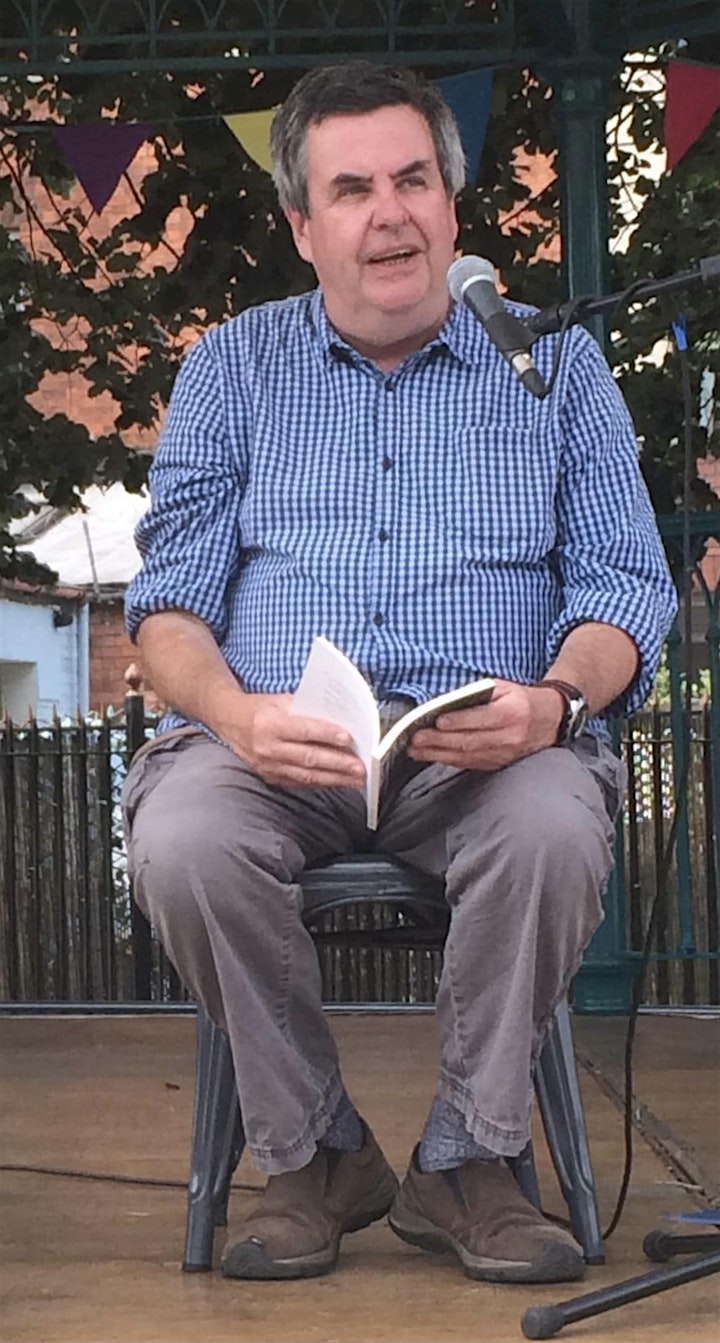 Born in Bangor, North Wales, and graduated in Welsh, Theology and Linguistics, with PhDs in Theology and Bilingual Education. Siôn Aled writes and performs poetry in Welsh and English (and a little bit of Latin!) and has won the National Eisteddfod Crown for poetry. Has posted many poems responding to current events on Facebook. Loves travelling – but by rail rather than the A470 really!
Ganwyd ym Mangor a graddiodd mewn Cymraeg, Diwinyddiaeth a Ieithyddiaeth, gyda Doethuriaethau mewn Diwinyddiaeth ac Addysg Ddwyieithog. Siôn Aled Mae'n barddoni ac yn perfformio cerddi mewn Cymraeg a Saesneg (a thipyn bach o Ladin!) ac wedi ennill Coron yr Eisteddfod Genedlaethol. Bu'n cyfrannu cerddi helaeth ar bynciau'r dydd i'r Gweplyfr. Wrth ei fodd yn teithio – ond gwell ganddo'r rheilffordd na'r A470 wir gen i ofn!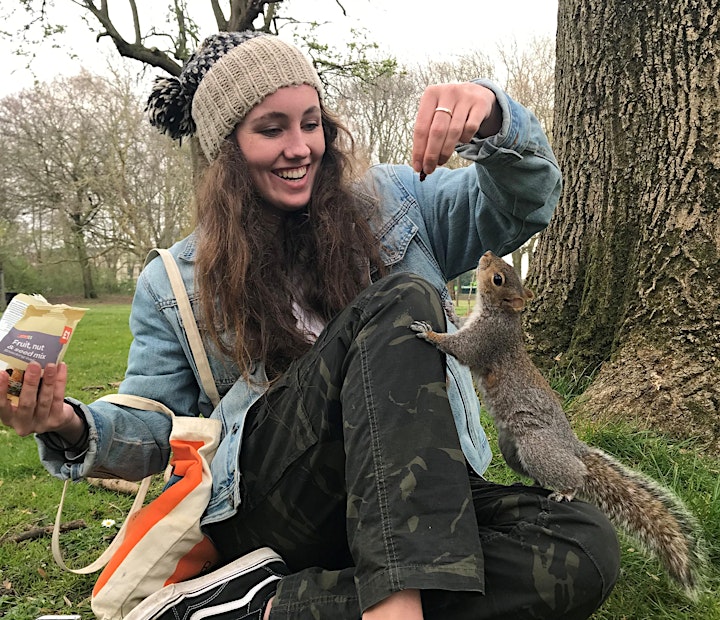 Lowri Williams is a Creative Writing graduate from MMU, nature writer, and bilingual poet for BRAG magazine. She loves the sea and spends her spare time surfing at Porth Neigwl. During the evenings she's a cocktail bartender who enjoys drinking Margaritas with her aunt.
Mae gan Lowri Williams faglor celf mewn Ysgrifennu Creadigol o MMU, yn ogystal a fod yn ysgrifenwr byd natur, a bardd dwyieuthog i gylchgrawn BRAG. Mae wrth ei bodd hefo'r môr, a fyddi hi'n gwario unrhyw amser rhydd yn syrffio yn Porth Neigwl. Yn ystod y nosweithiau fydd hi'n gweithio trwy wneud coctêls, ac mae'i hefyd yn mwynhau gwario nosweithiau o yfed Margaritas hefo'i anti.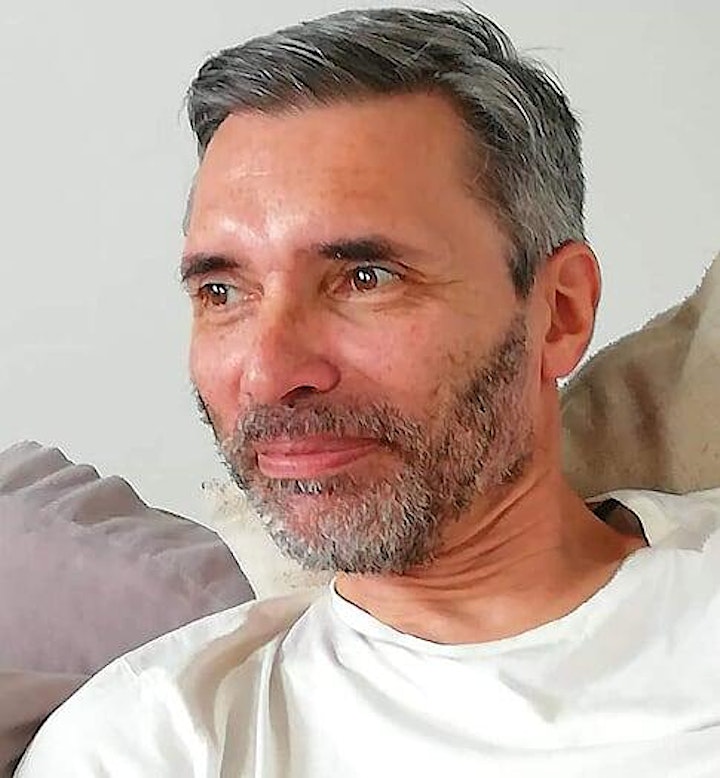 Des Mannay is a Welsh writer of colour. His first poetry collection, Sod 'em – and tomorrow is published by Waterloo Press. He is co-editor of The Angry Manifesto poetry journal. Winner -'rethinkyourmind' poetry competition (2015), LIT-UP poetry competition (2019). 2nd/ highly commended – Disability Arts Cymru poetry Competition (2015). 'Gold Award' – Creative Futures Literary Awards (2015). Shortlisted in 7 competitions, performed at numerous venues/festivals, and published in various poetry journals. Work in 26 poetry anthologies.
Mae Des Mannay yn ysgrifennwr Cymreig o liw. Mae ei gasgliad cyntaf o farddoniaeth, Sod 'em – and tomorrow yn cael ei gyhoeddi gan Waterloo Press. Mae'n gydolygydd y cyfnodolyn barddoniaeth The Angry Manifesto. Ef oedd enillydd cystadleuaeth farddoniaeth 'rethinkyourmind' (2015), cystadleuaeth farddoniaeth LIT-UP (2019), daeth yn ail gyda chymeradwyaeth uchel yng nghystadleuaeth barddoniaeth Celfyddydau Anabledd Cymru (2015), a derbyniodd 'Wobr Aur' y Creative Futures Literary Awards (2015). Mae wedi bod ar restr fer 7 cystadleuaeth, wedi perfformio mewn sawl gŵyl a lleoliad, ac wedi cyhoeddi ei waith mewn nifer o wahanol gyfnodolion barddoniaeth. Mae gwaith Des wedi ymddangos mewn 26 blodeugerdd.

Any questions? Email libraryevents@cardiff.gov.uk / digwyddiadaullyfrgell@cardiff.gov.uk