Join us for an informative evening about our Sixth Form courses, including advise from staff and key information.
About this event
Your son/daughter will soon be making some very important decisions about their future.
Our 6th Form digital prospectus will be available online shortly which contains details of the range of courses offered as well as providing some insights into the life of the Sixth Form at the Billericay School.
We would like to invite you to our Sixth Form Open Evening on Tuesday 9 November, 5.00pm. – 7.15pm. In order to mitigate the risks posed by COVID-19, we will attempt to facilitate social distancing by inviting you onto the school site for one of three pre-determined 45 min time slots. Tickets are limited to 3 per family, which includes your child.
Teachers and students representing the individual subjects offered will be on hand to answer your questions at individual subject display stands. There will also be talks covering subjects not taught at GCSE level available on our website to view prior to the event. Please watch these and then bring any follow up questions to ask staff on the night. You will also find videos featuring current sixth form students giving their perspective of our sixth form provision.
In addition, a talk giving key information to all prospective students and their parents/carers about the Sixth Form will be available on the sixth form page of the school website prior to the event. Again, please watch this before attending on the 9th and staff will be available to answer any questions you may have during your visit.
For more information, please visit our website: https://www.billericayschool.com/sixth-form/virtual-sixth-form-open-evening/
Upon arrival, we ask that you sign in at the welcome desk, situated in C block for your allocated slot and aim to vacate the building by the designated time.
We look forward to seeing you.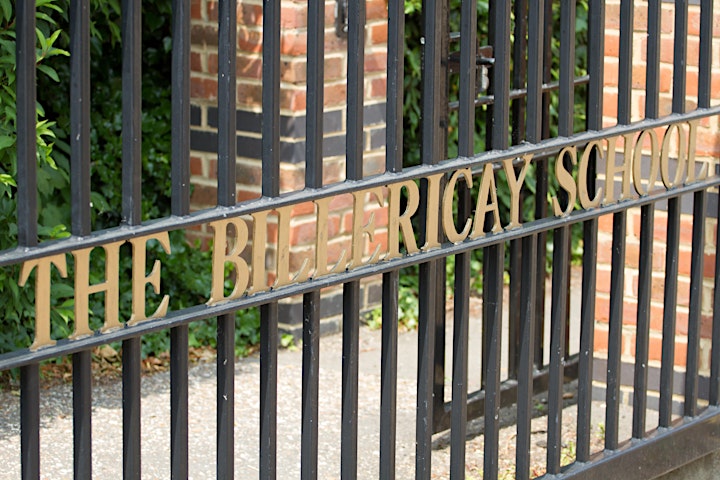 Organiser of Billericay Sixth Form Open Evening - Tuesday 9 November 2021 (5pm-7pm)