Cet événement est terminé.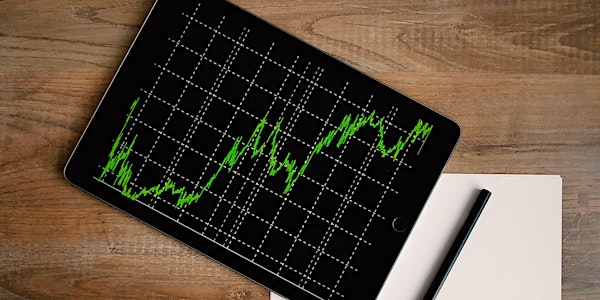 Le Capital risque: un arrêt, ou une pause avant une nouvelle accélération ?
Politique de remboursements
Club INSEAD Finance & Private Equity
À propos de cet évènement
INSEAD Club Finance & Private Equity, animé par Alain Cochenet (MBA'05D) et Basile Phelipeau (MBA'11D), INSEAD PRIVATE EQUITY CLUB France. Dauphine Alumni Private Equity Club
Le Capital risque : Un arrêt, ou une pause avant une nouvelle accélération ?
Dans un contexte de forte chute des valeurs technologiques, mais de multiplication des opportunités d'innovation, une table ronde animée par Nicolas Tcherdakoff (MBA 97J), Senior Partner Alpha Capital Partners UK, abordera :
L'impact sur le marché du Capital Risque de la chute des marchés financiers en particulier dans la technologie
La maturité de l'écosystème du capital risque en France et en Europe face à cette crise
L'émergence et l'accélération exponentielle du marché du capital risque lié à l'ESG, l'impact et la transition énergétique (le « Positive Impact » et la « ClimateTech »)
Les autres opportunités du moment : fintech, Web3,  NFTs,…
Les nouveaux horizons géographiques : Asie, Afrique,….
Avec des dirigeants des plus gros fonds de capital risque basés à Paris :
Matthieu Baret (MBA 02D)  – Managing Partner d'Eurazeo
From the initial stages to Series C funding, Eurazeo invests in digital services and technologies, the ecological transition and the healthcare sector. €3.1 billion of Assets Under Management.
Matthieu Baret, Managing Partner in charge of Venture, joined the Group in 2005. He is primarily active in the telecoms/media, software, B2B and digital sectors.
Matthieu has overseen over 20 investments, including Talend (IPO Nasdaq: TLND), Onfido, Vestiaire Collective, Wefox, Glovo, Ynsect, Curse (acquired by Amazon), Zenly (acquired by Snapchat), as well as Synthesio (acquired by Ipsos). He is also in charge of the ESG policy of Idinvest Partners, and was a member of the Private Equity Steering Committee at UNPRI (United Nations Principles for Responsible Investment). He regularly speaks on entrepreneurship at Centrale-Supelec and Dauphine.
Before joining the Group, Matthieu was VP in charge of M&A and business development for Italtel, an affiliate of Cisco and Telecom Italia. Previously, he worked for Europatweb, an investment company founded by Bernard Arnault, and Cap Gemini Telecom. Matthieu began his career in 1994 at Bouygues Telecom, where he participated in the creation and launch of the mobile network.
Matthieu is a graduate of CENTRALE-SUPELEC, and holds a Master of Science in Electrical Engineering from Georgia Tech (Atlanta, USA) and an MBA from INSEAD.
Omri Benayoun – Partner de Partech Growth
Partech is a global investment platform for tech and digital companies, led by ex-entrepreneurs and operators of the industry spread across offices in San Francisco, Paris, Berlin and Dakar. The firm brings together capital and resources to support entrepreneurs at all stages in Europe and North America, with a growing presence in Africa and Asia.
Omri Benayoun is General Partner at Partech, responsible for the Growth fund. He joined in May 2014. He currently sits on the boards of Amboss, Billogram, Brandwatch, EcoVadis, NA-KD, Rohlik, Skello, and Urban Sports Club. Before joining Partech, Omri had senior executive positions at worldwide retail leader Casino Group: he joined the executive committee in 2010 as EVP Corporate Planning and Strategy and in 2012, he was promoted to Deputy CEO at Cdiscount.com, the #3 eCommerce player in Europe and #1 in France. Omri also worked for Dassault Systemes, where he led the Corporate development department for the worldwide leader in Product Lifecycle Management software from 2007 to 2010. He started his career, from 2002 to 2007, as a high-level civil servant at the Ministry of Economy, where he implemented government programs for start-ups and SMEs.
Omri holds a Master's Degree in Sciences from the Ecole Polytechnique summa cum laude and is an alumnus of the post graduate Corps des Mines program.
Nicolas Tcherdakoff (MBA 97J) - Partner d'Alpha Capital Partners
Nicolas is a Partner at Alpha Capital Partners and is a member of the INSEAD Launchpad steering Committee.
Alpha Capital is a leading Paris and London based boutique investment bank focused on fund raising and M&A for venture funded tech startups and scaleups. Alpha Capital has advised 1/3 of the top 40 French based startups and scale-ups (the "Next 40") including Unicorns since as Deezer, Backmarket, Lunchr/Swile, Mirakl, etc. Alpha Capital is regularly ranked #1 advisor for Venture on the French market by "Décideurs magazine", CFnews and Serena Capital. Nicolas recently advised Deepki, the global leading ESG Data Intelligence solution for the real estate sector, raising its €150M series C round.
Before Alpha Capital, Nicolas was a Venture investor at Auriga Partners and 3T Capital, where he invested in companies in the software, internet, communications and mobile sectors. He invested in 360 Learning ($200 series C in Oct 2021), IKO Systems (acquired by Sidetrade), Proximis (acquired by Planet), Eptica (acquired by Enghouse Interactive), Amplitude Technologies and Availpro (acquired by Accor). Previously, Nicolas was a corporate venture investor in the Silicon Valley, where he invested in North American technology start-ups and was involved in several exits. He has held operational management roles in marketing in France and in the US and started his career as a Consultant for Gemini Consulting.
Nicolas graduated from Telecom Paris and holds an MBA from INSEAD.
Club Finance & Private Equity en partenariat avec OLIVER WYMAN
The link to the conference will be shared on the day before