Description
** THIS ONLINE SEMINAR IS NOW FULL - WE KEEP THE SESSION SMALL FOR BEST OUTCOMES **
---


Learn about the International BIM Standard ISO 19650 series and the established UK's BS/PAS 1192 series.
---
ONLINE TRAINING SEMINAR - Join us to start your journey into the understanding and implementation of the wider sense of BIM, in a safe environment. Our course consists of 8 sections of LIVE Tutor-led slide presentations.
What do I get after?
You get a certificate if you attend the full online training seminar; a downloadable PDF copy of all the seminar; plus you can ask follow-up questions to the Tutor, for 7 days.
Watch again - You also get access this seminar from your computer, tablet or phone and enjoy a 14-day playback.
---
TIMINGS (in UK time):
09:30 - Seminar Start
09:30 to 12:30 - SESSION 1 - LIVE ONLINE TRAINING SEMINAR
12:30 to 13:30 - 1 hour break / recess
13:30 to 15:30 - SESSION 2 - LIVE ONLINE TRAINING SEMINAR
15:30 - Seminar End
Post course - have can ask further questions for 7 days after the course, in case you think of more things to ask!
---
SEMINAR SECTIONS
BACKGROUND AND THE NEED
WHY – background and need for robust project/asset information management
THE STANDARDS - ISO 19650 series and BS-PAS 1192 series
WHAT - information requirements for projects and assets
WHEN – information management process and business process
WHO – roles, responsibilities, functions, tasks, competencies and training
HOW – common data environments, open data, standard methods and procedures
REAL-WORLD VALUE IN REAL-WORLD CONTEXT
WHERE – Alignment with Geospatial / GIS for Asset Management, FM and Operations
A JOINED-UP FUTURE
FUTURE HOW - IoT, Smart Cities/Infrastructure and Enabling Technologies
THE BIGGER PICTURE
THE BIG WHY - Beyond Design & Build: Integrate & Operate, Digital Twins and Societal Outcomes
---
About BimEnable:
BimEnable is the Digital Engineering division of GeoEnable. We provide training, consultancy and implementation services for enterprise asset information management, Digital Construction, Digital Engineering and Building Information Modelling (BIM).
At BimEnable we are focused on democratising the power of better information management and integrated insight into decision-making for the for the BUILT & NATURAL ENVIRONMENT. GeoEnable and BimEnable together are a leading Information Management, Geospatial and Digital Transformation consultancy. Contact us to learn more.
BimEnable is part of GeoEnable Ltd, an authorized affiliate of BSI Standards.
You can buy a copy of ISO 19650 clicking on the below link:
---
Your Seminar Leader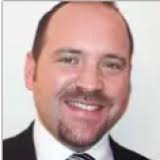 Steven Eglinton
General Overview
Steven is a very experienced geospatial information management and digital transformation specialist with 20 years' experience of strategic definition, project management & hands-on solutions implementation, particularly within the physical asset management, Built Environment and Natural Environment sectors.
His background is in mapping, Geospatial solutions and GIS, but now consults on project and asset information management and modelling in the widest context. Most often Steven works with Central Government as well as Architecture, Engineering, Construction, Owner Operator (AECOO) and asset management clients, including such as rail infrastructure companies, engineering, utilities companies and property developers.
Summary of Experience
20 years' experience in Information Management, Digital Construction, Digital Engineering and BIM

Information Management leadership in public, private and third sectors

Corporate Geospatial Solutions

Corporate Data Management and Business Intelligent
Tutoring Roles
ICE BIM Implementation - Putting People First (Author and Principal Tutor, 2015 to present)

ICE BIM for Infrastructure (Guest Tutor, 2015 to present)

Creator and Tutor of 'BIM 101' and 'BIM for Geospatial Professionals' (2014 to present)

Author and Tutor of many bespoke BIM Training courses in the UK and across Europe e.g. Transgaz, Romania

BSI BIM Training courses Globally and UK (BIM Tutor, 2017 to present - via partners Digital Node)

CIOB BIM Training (Guest Tutor, 2018 to present - via partners Digital Node)
Industry Leadership
Chair, BIM & Digital Construction Summit, London Build - 2017 to present

Chair, BIM4 Infrastructure UK

Chair, GEOBusiness 2017 / Committee member 2014 to present

Chair, Infrastructure Asset Management Exchange 2018
---
IN THE UK? This course is Online, but we also provide classroom-based BIM training across the UK>MORE
---
Testimonals
Attendee of one of our BIM courses in 2015
Carol Lewis-Han, Technical Director at DDC Engineering Solutions Ltd
"From the course, I learned what BIM is, and what BIM level 2 is about and why BIM needs to be adopted and the challenges.
I have had a brief idea about UK Government BIM standards – BS/PAS 1192 suite. And I have also understand the open BIM data standards, e.g. COBie and IFC.
The course also showed me how geospatial is part of BIM as well as metadata and gave me an idea as a Geospatial professional how BIM affects me and what our company and myself needs to do about it.
GeoEnable & BIM Enable provide very impressive BIM training. The director Steven Eglinton is extremely knowledgeable and shows real expertise and experience in BIM field, and he is willing to help at all times even after the course. Very pleased with the service and will fully recommend."

---
Attendee of one of our BIM courses in 2018

Jeremy Hidderley, Principal Consultant at AECOM Ltd
"I recently attended one of BIM Enable's BIM training days, taught by Steven Eglinton. It was a great introduction to BIM... and has certainly given me some actions to take back to the company I work for to ensure that our clients and ourselves are getting the most out of the digital transformation that we're seeing within the engineering industry."
---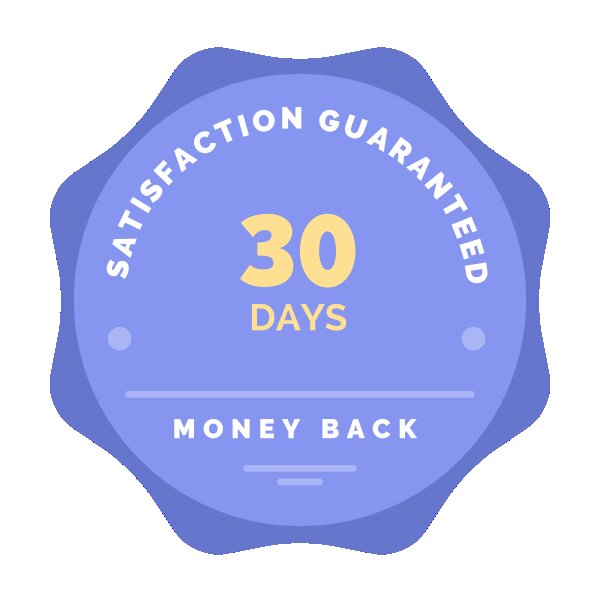 To give you complete peace of mind and because we are so confident you'll be happy with your investment in the course, we offer a "30-Day Money-Back Guarantee". If you are not completely satisfied after completion of the course, you can claim your money back and we will automatically refund you. It's that simple.
---


Frequently Asked Questions


Who is this seminar training for?
This course is intended as an introduction to ISO 19650, BIM Level 2 and the UK's BIM Mandate which underpins this. If you simply want to get an introduction to BIM in plain English, with no jargon – this is the course for you. There is nothing assumed about your background in technology, CAD or 'BIM modelling'. In fact most people on course courses are not technical! We start from basic principles for BIM Level 2 and ISO 19650.
Is the course about CAD technology?
No. As with all our courses, on this course the word 'BIM' is used in the widest sense of the meaning - we mean 'BIM' as in the UK's 'BIM Level 2' mandate and as detailed in ISO 19650, with robust information management, processes and change management. This course is NOT about 3D/4D CAD modelling, nor specific technologies.
Can I ask questions after the course?
Yes. During the live training you can ask! Also - we know that it is always AFTER you complete a training course, that the question comes. So, your Tutor will be available for FREE follow-up calls - up to 7 days after the course - for any extra questions you have.
What do I get?
You get a certificate if you attend the full online training session, a copy of all the course notes plus you can ask follow-up questions to the Tutor, for 7 days. Access this seminar from your computer, tablet or phone and enjoy a 14-day playback.
Alternative Payment Methods
You can pay using a debit or credit card via these pages, or if you would prefer to pay in an alternative way please contact us. We offer payment via PayPal, invoice & bank transfer, one-off (single) Direct Debit payment from any UK or EU bank. If you would prefer to pay in an alternative way please contact us.