Description
We are sorry, the venue is now full.

---
We invite you to join us at the formal launch of BIM4 Highways. Join us to hear about our mission, activities so far and goals for 2017 and beyond.
Challenges for BIM in the Road and Highways Sector
We want to work together to overcome the main challenges and share lessons learnt and good practices. So, please come along prepared to share your thoughts and experiences of where we collectively need to focus our efforts.
---
AGENDA
17:30 - Arrivals and Coffee
18:00 - Welcome and Introduction to BIM4 Highways (David Owens) (5 mins)

18:05 - History of BIM at Highways England – (David Owens, Costain) (15 mins)

18:20 - BIM at Surface Transport, Transport for London (TfL) (Michael Richards, TfL) (15 mins)

18:35 - Overview to related groups BIM4 Rail, Survey4BIM & BIM4 Infrastructure UK - Ben Feltham / Barry Gleeson (10 mins)
18:45 - Group Discussion - to help define the Mission and Goals for BIM4 Highways (30 mins)

Come prepared with your thoughts on what you would like BIM4 Highways to focus on. It would be good to hear your successes stories and lessons learnt for where the opportunities are to improve things. Think about:
What should be the main goals for BIM4 Highways in 2017? Can YOU get involved?

What do YOU see as the main challenges and opportunities for BIM in the Highways Sector?

BIM Level 2 and BIM Level 3 - What does these mean for the Road and Highways Sectors?

Is there enough awareness of BIM across all Highways Orgs, contractors, suppliers and clients?
19:15 - Event End
------------------

19:15 - Networking - This event will be followed by Networking Drinks at Nearby Location - Sign-up for Details.
BIM4 Highways reserves the right to change speakers without notification
Change to Agenda: Iain is now unable to speak: Overview to Infrastructure Asset Data Dictionary for UK (IADD4UK) (Iain Miskimmin, Chair - IADD4UK)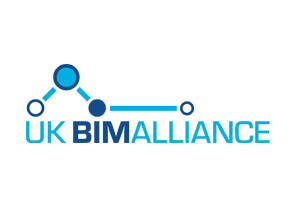 BIM4 Highways is part part of UK BIM Alliance and part of the BIM4 Infrastrcture UK 'family'.
We work closely with BIM4 Rail, BIM4 Water, Survey4 BIM, IADD4UK and BuildingSMART's InfraRoom.
---
Thank you to Balfour Beatty for hosting this event.