Description
---
We invite you to join us at the formal launch of BIM4Rail. Join us to hear about our mission, activities so far and goals for 2017 and beyond.
Challenges for BIM in the Rail Sector
We want to work together to overcome the main challenges and share lessons learnt and good practices. So, please come along prepared to share your thoughts and experiences of where we collectively need to focus our efforts.
---
AGENDA
17:30 - Arrivals and Coffee
18:00 - Welcome and Introduction - Barry Gleeson, Chair - BIM4Rail
18:10 - Overview to UK BIM Alliance - Dr Anne Kemp, Chair - UK BIM Alliance
18:15 - What BIM Level 2 Means for Rail Infrastructure - Mervyn Richard - Director, Avanti Partnership
18:30 - BIM on HS2 (Network Rail) - Carl Siddons - BIM Implementation Manager

18:45 - BIM4Rail formal Launch with Objectives - Ben Feltham, Vice Chair - BIM4Rail
19:15 - Panel Discussion
19:30 - Event End
---
Networking Food and Drinks Our host, Bentley Systems, will be providing us with food and drinks. Thank you to Bentley Systems.
---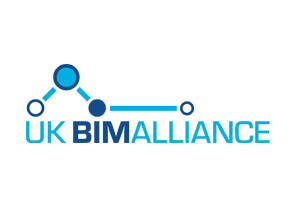 BIM4Rail is part of the BIM 4 Infrastrcture (UK) 'family' and is part of UK BIM Alliance.
Our Mission is: "Making BIM Real, using best practice, cross industry alignment and innovation for the benefit of everyone in UK Rail".

---
Guest Speakers:
Dr Anne Kemp FRICS, FICE, FRGS
Chair, UK BIM Alliance
Dr Anne Kemp is an Atkins Fellow, and Director, responsible for BIM Strategy and Implementation across the UK, and part of the Global BIM Strategy team, reporting to the Group Executive. She has been working in the industry for 25 years, delivering information to where it is needed for informed and intelligent decision making.
Anne is leading the formation of the UK BIM Alliance, involving over 50 organisations including a coalition of the institutions, BIM4 Groups and BIM Regions, and with backing from senior leaders across the industry. The Alliance is gearing up for handback to industry, from the UK Government's BIM Task Group, of leadership for implementation of BIM Level 2 across UK industry, in October 2016. Anne is currently Executive Vice-Chair of BuildingSmart UK, and serves on the International Council.
---

Prof. Mervyn Richard OBE
Director - MR1 Consulting / Avanti Partnership
Mervyn has been involved in the development of CAD and BIM systems, software and business processes for over 40 years. He has been instrumental in the successful development and delivery of ICT strategies for many major projects. His achievements include his work on the flagship Heathrow Terminal 5 project, where he was a 3D modelling consultant for more than eight years.
Mervyn is the Director and Principal Consultant for MR1 Consulting. He was awarded an OBE for services to BIM and to the Construction Industry in 2013.
---
Related Event:
19 Dec 2016 15:00 - ONLINE
WEBINAR: Infrastructure Asset Data Dictionaries
Event Theme: "Building an Infrastructure Asset Data Dictionary for the UK - Earthworks"
Join us to hear from our guest speaker Iain Miskimmin, Co-Chairman IADD4UK, who is the main presenter.
This is a joint event by BIM4 Infrastructure UK & IADD4UK (Infrastructure Asset Data Dictionary for the UK)