Description
BIMA Breakfast Briefing in partnership with Microsoft: How to Build An AI-Ready Culture
What?
Introducing AI to your business isn't like introducing a new software system. Its impact can be far more profound and felt across the entire organisation, affecting the ways team interact and the way leaders lead.
If AI is to deliver on its true potential for your organisation, it needs cultural as well as technical change.
Why?
In this Breakfast Briefing, Part of BIMA's Age of AI series in partnership with Microsoft, an expert panel will help you explore the building blocks of an AI culture, including:
Data freedom: Siloed data shackles AI. So how do you create quality data available to all?
Empowerment: Many of the most profound impacts of AI come from people closest to the business. So how do you encourage greater collaboration?
Leadership & governance: How do you make leadership as nimble as AI requires? And how do you create governance that fosters and rewards this new culture?

Make your AI transformation more successful.
Speakers:
Roshan Rohatgi, Senior Scout and Syndication Lead – Ai | Innovations & Solutions, RBS-Natwest
Roshan Rohatgi is a senior member of the RBS-NatWest Innovations and Solutions team focusing predominantly on the search and qualification of Ai and Machine Learning Solutions that have potential for bank-wide implementation. At present he is also the Innovation and Solutions lead for a key strategic innovation project with Microsoft funded and sponsored by the C-Suite. Roshan brings a great deal of experience in entrepreneurship and strategy to his role at NatWest having previously run two technology start-ups in the UK. Prior to this Roshan worked for two top tier U.S. Investment Banks as a bond trader and in business development as well as in the Film & TV Industry.
He holds an MBA from INSEAD.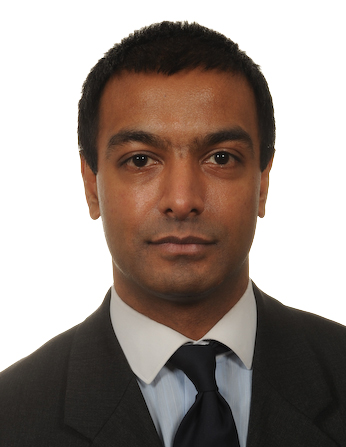 Dean Corney, COO, The Pull agency
Dean has owned and managed agencies for over 16 years. In this time, he has worked on a range of technology projects for companies including Schwarzkopf Professional, 3M, John Lewis, Microsoft, Crimestoppers and Henkel. Now in his role as COO at specialist health and beauty agency, The Pull Agency, he helps bring the worlds of brand and technology together, creating multi-disciplined teams to solve customer problems and build brand love. Although Dean has a broad, journalistic knowledge of emerging technology, he is most passionate about solutions that improve customer experience, applying old school marketing know-how and creative thinking with the latest technologies, or how his agency Pull describe it: 'Magic and Machines'.
Dean is also a Microsoft Blogging Champion and represents Pull on the Microsoft Partner Council.
Tickets are free for BIMA members or £30 + VAT for non-members. To get your BIMA Member discount code email events@bima.co.uk
Your data is important to us and we're committed to protecting it. We have updated our policy to make it easy for you to understand your choices and the control you have over your data. Please review here.