Description
"Every business is now a data business, and data is your most valuable business asset." Hortonworks CEO, Rob Bearden.
Almost everyone can agree that data has taken the business world by storm and most businesses are now putting their data at the forefront of everything they do. The applications of data and analytics are almost limitless, but what's next?
Join BIMA and a panel of industry experts as we discuss where data will take us in the coming years. Will it continue to grow exponentially? What technology will develop around it? What are some of the emerging applications of data? Can data really give us a single customer view? Genetic data, fast data – will it become a relic as quickly as the next trend or will data and analytics continue to fuel our future.
Speakers:
James Akrigg, Head of Technology at Microsoft.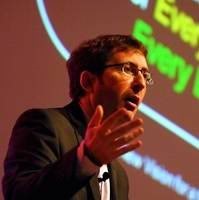 James has worked in and around the IT industry for over 20 years, which includes the last 13 years at Microsoft in the UK. His passion for technology and what it can do to deliver real value and benefit to businesses of all sizes and to individuals is clear to see when he presents and meets with Microsoft partners and customers. With experience in infrastructure, architecture, software development, business process, information management, software and hardware technologies, James is able to simplify how to use what can be a complex mix of technologies to deliver solutions in today's business environments.
Tickets:
Tickets are free for BIMA members or £50 + VAT for non-members. To get your BIMA Member discount code email events@bima.co.uk
Agenda:
8.30am - Arrive, coffee and networking
8.45am - Talks kick off
10am - Talks end
Join us and our awesome line-up of speakers, and start your morning as you mean to go on!