Description
Tech Entrepreneurship - Start, Grow, Sell.
There are typically, three stages to any business' life-cycle. From starting a business, to growing a business, to then exiting a business, each stage brings fresh new opportunities and challenges and the path is never straightforward.
Our expert panel have been there, seen it and done it when it comes to starting, growing and exiting technology businesses. We will focus the discussion on each of these three stages drawing on the panel's experience and inviting them to share their stories.
We hope you can join us for what promises to be a lively and stimulating discussion with no shortage of actionable insights that you can take back and apply to your own businesses.
Meet The Panel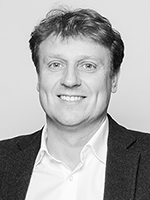 Peter Proud (Start)
Peter is the founder and Managing Director of Cortex, a WPP agency that has a strategic partnership with Microsoft. The two companies have jointly developed a new cloud based marketing solution built on Azure. Before this engagement Peter joined Accenture in April 2009 taking on the role of Managing Director of Strategic Accounts and Partnerships for Accenture Interactive Digital Practice, which provided integrated marketing, technology and analytics solutions for the digital world. Prior to joining Accenture, Peter worked at Microsoft for 14 years, managing accounts for some of the world's leading household names. He was integral in the establishment of Microsoft's One Microsoft initiative.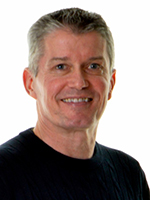 Mike Reid (Grow)
Mike's career spans twenty-eight years and has focused on the opportunities created by the convergence of technology, marketing and the transformative capabilities of digital. In January 2016 Mike retired as managing Director at Sapient where he led the UK business from a start-up in 1998 to be recognised as the top digital agency by 2013. He was a member of the Global leadership team that was responsible for setting and executing the company's strategy. In 2015 Sapient was acquired by Publicis Groupe for $3.7bn as it's "jewel in the crown".
Prior to Sapient Mike held various positions at Logica, playing a key role in establishing their Edinburgh office and at ICL. Mike is Chairman of Tayburn and in addition has his own advisory business, Nine Patriots Consulting, which helps businesses grow and scale to the next level.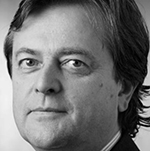 John Waddell (Sell)
John Waddell graduated in law from Edinburgh University quite a long time ago, qualified as a solicitor and made partner in a WS firm at 27. Prior to hitting 30 he left to join Christian Salvesen PLC and worked as General Counsel for twelve years, latterly as a member of the management board of the company. The remit was wide ranging, involving the management of over 60 M&A transactions, including the demerger of Aggreko in 1997. After periods at Bank of Scotland and Noble Grossart working on transactional and investment work, he joined Archangels, the leading angel investment syndicate in 2005 where he was CEO for ten years and remains a consultant. He sits on the boards of five angel backed companies, and a VCT, as well as having advisory roles with other companies and funds. He is a Fellow of the Royal Society of Edinburgh.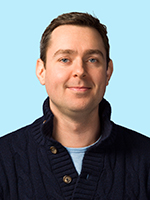 Richard Simpson (Chair)
Richard is Joint Managing Director and Co-owner of digital brand agency Tayburn. He is accountable for the agency's sustainable profitable growth and leads on client acquisition and retention. During his career he has worked with brands of all shapes and sizes ranging from large multinational blue chips to smaller start-ups.
A regular speaker on brand matters, Richard believes passionately that good is no longer good enough and that brands have to be truly remarkable in order to grow and develop.

Outside of Tayburn, Richard is a mercurial golfer, a very average CrossFitter and a spectacular appreciator of malt whisky.

Tayburn
Tayburn is a digital brand agency that builds remarkable brands using storytelling and technology. They have picked up over 100 creative and effectiveness awards in the last five years and work with an enviable client list including Heineken, Princes, The Weir Group, Charles Taylor PLC and Stewart Investors.
Timings
08.30 - 09.00 Arrival & breakfast
09.00 - 10.00 Panel Session, chaired by Richard Simpson
10.00 - 10.30 Closing Remarks and networking
Some information about our event partners:

Cortex
Managing and maintaining a website is no mean feat. When you are working within a large global organisation with multiple brands, managing a complex website in more than one language can get messy. Developed in partnership with Microsoft, the Cortex Platform is a simple cloud based solution enabling you to quickly build, localise, secure and centrally manage your entire digital real estate. Let us remove the complexity of managing a global website so you can focus on the creative part. Founded in 2014 Cortex Worldwide is a Microsoft Gold Partner, subsidiary of Hogarth Worldwide and part of WPP. Clients to date include Dyson, Microsoft and Saban Brands.


Archangel Investors Limited
Archangels is a prominent business angel syndicate, which has been at the forefront of early stage investing in Scotland for more than two decades. Our members invest in and mentor promising start-up and early stage companies from Scotland's vibrant technology and life sciences sectors