Description
1 day. 2 events. BIMA Conference by day. BIMA Awards by night.
BIMA Conference: Lessons from the Future

8:30am-5:00pm
Whenever we talk about tech, its benefits always seem just around the corner. The reality, however, is that you don't need to wait to bring the future to your business. At the BIMA Conference, you'll learn what's achievable now.
Lessons from the Future brings together some of the industry's biggest thought leaders, and experts from across BIMA's councils and think tanks, for a series of inspirational stories and practical masterclasses You'll discover extraordinary, inspiring examples of how people and technology are solving our biggest business and societal challenges.
Inspirational Keynotes
We're seeing transformative shifts enabled by Ai, VR and Voice technologies. But the next big challenges for our industry will be as much about the ethical, moral and environmental implications of technological evolution.

Our keynote speakers will bring what happens next to life. From aerospace & urban air mobility to democracy to low carbon technologies,, join a renowned roster of scientists, journalists, business leaders and futurists to explore where the next opportunities lie.
Practical Masterclasses
Building on the themes of our keynote presenters, take a deeper dive using masterclasses and case studies to explore how changing tech, attitudes and expectations are influencing and affecting you and your work, now.
The Future of Networking
Use networking sessions to explore collaborations and get closer to the experts.


---
The BIMA Awards 2019
6:30pm-late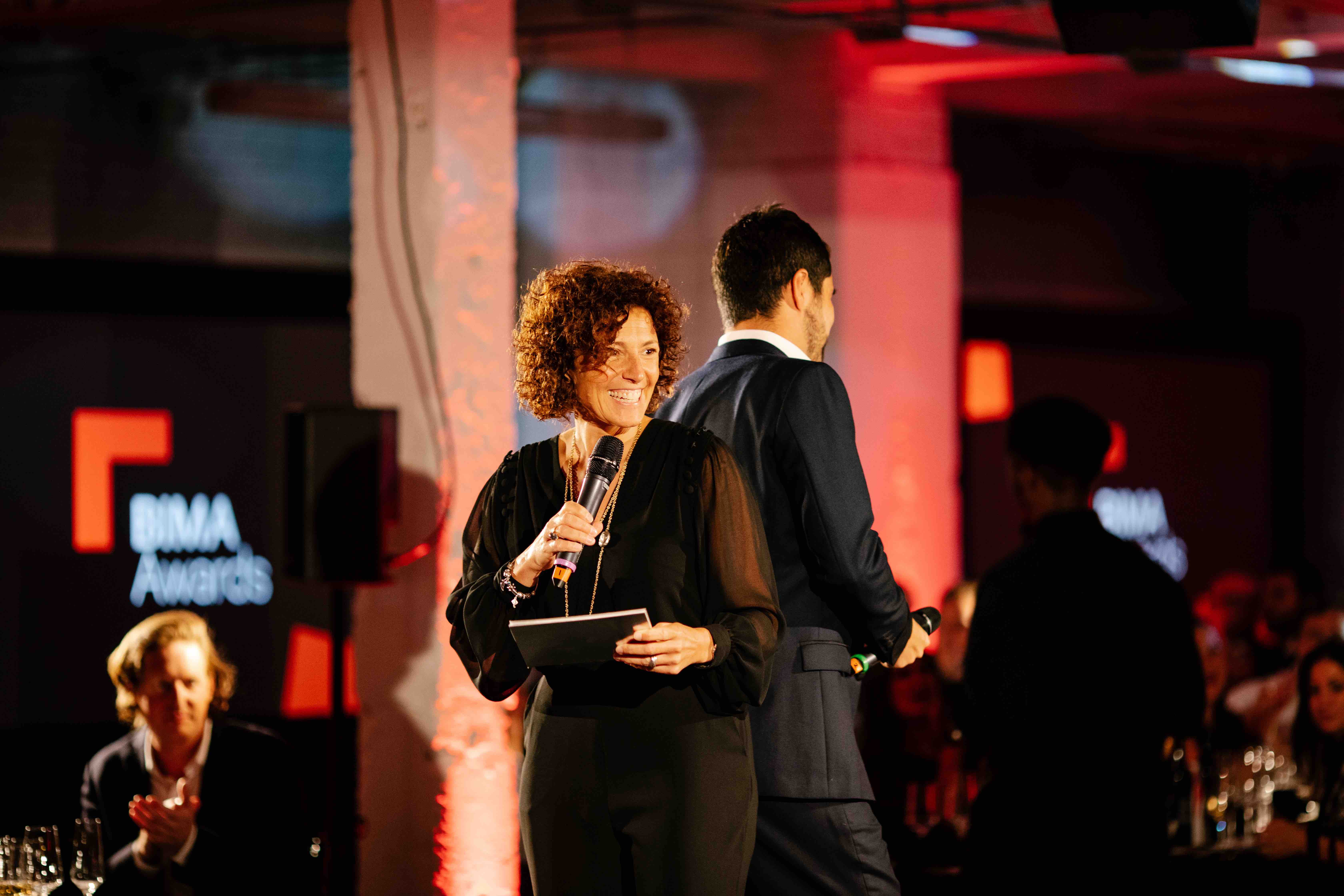 The BIMA Awards Shortlist has now been announced, congratulations to all of our finalists, and thank you to everyone who submitted their work.
The BIMA Awards are the longest standing and most prestigious digital awards in the UK. They seek to support and encourage the work in the British digital sector that is pushing the limits of what is possible, making a difference in business, culture and society.
We carefully select our judges each year, and are beyond thankful to them for the time they have taken to judge each entry.
The Ceremony
The 2019 ceremony will be a celebration of the most innovative, thought provoking and adventurous digital work to come out of Britain in the past 18 months.
You are invited to attend an evening of magic and inspiration at the impressive IET London: Savoy Place. The venue boasts unparalleled views of London's distinctive skyline and the River Thames.
Designed to tell some of the incredible stories to come out of this year's entries, attendees will be treated to a delicious three-course dinner, unique insight into the award winning digital work and a night of praising exemplary work, and celebrating one another's success.
Reward your teams and clients at this year's unique BIMA Awards, leave feeling driven and inspired for the following year of what is to come next in tech and digital.
Dress code: Dress to impress
Please note: When booking tickets, please provide accurate details of who will be attending, including dietary requirements.
---
Ticket Prices
BIMA Conference Individual Ticket Prices (day event)
Early Bird - ends 31st July
BIMA Member £250 + VAT
Non Member £299 + VAT
Standard
BIMA Member £350 + VAT
Non Member £399 + VAT
Conference Group Ticket Prices (groups of 5)
Early Bird - ends 31st July
BIMA Member £200 (per person) + VAT
Non Member £280 (per person) + VAT
Standard
BIMA Member £249 (per person)+ VAT
Non Member £329 (per person) + VAT
BIMA Awards Individual Tickets (evening event)
Early Bird – ends 31st July
BIMA Member £250 + VAT
Non Member £299 + VAT
Standard
BIMA Member £299 + VAT
Non Member £349 + VAT
BIMA Awards Tables
10% off when you buy a table for 6, please email Chloe (chloe@bima.co.uk) to get your discount code
BIMA Conference and BIMA Awards Ticket Bundle
Early Bird - ends 31st July

BIMA Member Price £400 + VAT
Non Member Price £500 + VAT
Standard
BIMA Member £449 + VAT
Non Member £549 + VAT
Your data is important to us and we're committed to protecting it. We have updated our policy to make it easy for you to understand your choices and the control you have over your data. Please review here.
Our Media Partner: