Description
"I made my membership fee back several times over, in networking alone, at my first BIMA Directors' Dinner." - Pete Trainor, Co-Founder, Us Ai
Hosted by Keith Hunt, Partner at Results International and SPECIAL GUEST Mary Keane-Dawson, Co-Founder & CEO at TRUTH and Global CEO Perfomance Media at The Marketing Group, these private dinners are designed for board directors of digital agencies in the UK. We figured that, although we're sometimes in competition with each other, there's a lot we can gain by being better connected with each other, too. Just a group of 10 or so people with shared interests and challenges, having an off-the-record chat in a private dining room with some delicious food.
The details:
22 March, 7pm at Quo Vadis, Soho.
Tickets:
BIMA Members - Cost for the evening is £125 + VAT
Non-Members - Cost for the evening is £165 + VAT
We're also offering a special 15% discount for out-of-town BIMA members (out of London, Greater London and Surrounding Areas), to receive the discount code, please email events@bima.co.uk
This includes a three-course meal, wine, pre-dinner drinks, tea/coffee and great company.
Please note places are limited, so book ASAP to avoid disappointment.
About your host: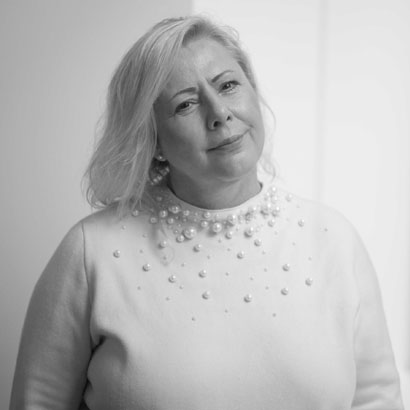 Mary Keane-Dawson is CEO of TRUTH, the first global blockchain-enabled media agency, created to provide 100% transparency in the media supply chain. Her career started at the Observer, in the dying days of the hot metal press and the dawn of desktop publishing. She's since played a part in creating an impressive mix of companies, including Redwood Publishing, SPAFAX (now part of WPP), Steak (now part of Dentsu), Reform Collective London and Trade Doubler's incubator The Zoo Project. Most recently she held the position of UK managing director with Neo@Ogilvy.
In addition to driving the development of TRUTH, Mary is a non-executive director and executive coach working with the likes of BIMA, The Smalls and Tech London Advocates. She is also the founder of How She Made It.
Questions:
Any questions, please email trishelletailor@bima.co.uk
Please note: Cancellation later than 10 days before the event, will not be refunded or moved. If you would like to cancel sooner than 10 days prior, please email trishelletailor@bima.co.uk.